Racial Dating Preferences: Racist Excuses or Inherent Desires?
When having a type goes too far.
by
Kelsey Yandura
When it comes to physical attraction, most of us express having a type — brown eyes, red hair, tall, short, muscular, curly-haired, tattooed, whatever.
But what if someone's "type" includes or excludes entire racial or ethnic groups?
Writer Aaron Mok first considered this question in college. As a queer Asian male attending a predominantly white university, Mok tiptoed into the dating pool with caution. Years later, even when he found himself surrounded by a more diverse community, he realized he was still only dating white guys and wrote about "the myth behind racial dating preferences" for his school's student publication.
"It is important to recognize that your 'racial preferences' aren't static, objective truths that you are born with," Mok wrote. "Rather, they are an amalgamation of systemic injustices, one's unique circumstances and one's ignorance."
Attraction is fluid
While that initial "spark" is a visceral response, this doesn't mean our desires are hard-wired into our brains or bodies.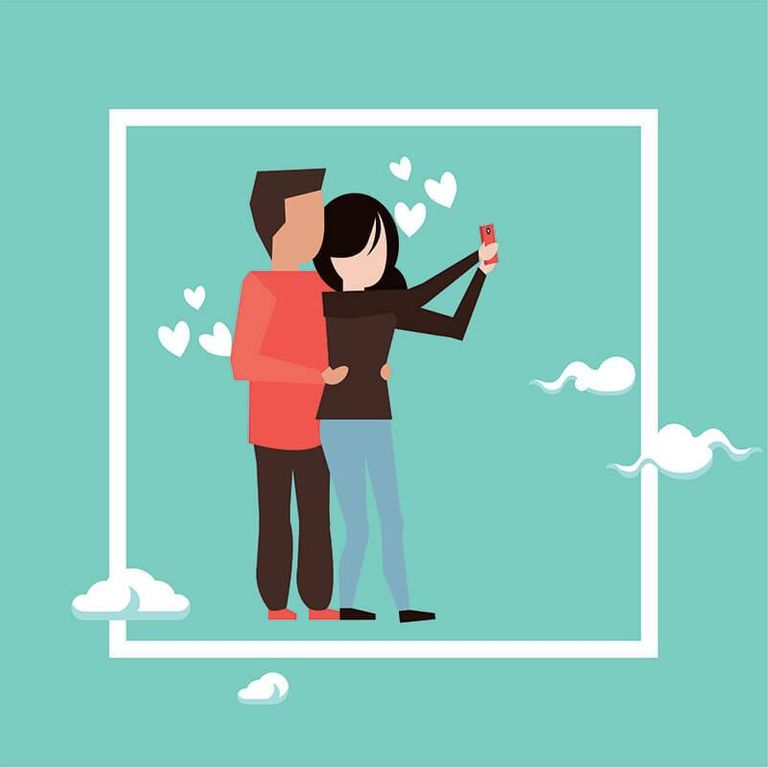 According to Brandon Robinson, assistant professor of gender and sexuality studies at the University of California, Riverside, attraction is a complex, fluid thing, and assuming that we have a fixed "type" is unrealistic.
"I don't think there's anything innate about our desires or sexuality," Robinson said. "I think they're fluid at all times. What I found attractive or what I desired at fifteen is not the same thing that I find attractive or desirable in my thirties. These things are always changing."
There are larger societal factors — often beyond our control — that shape what we think is our natural "preference" for or against certain races: where we grow up, who we surround ourselves with, the media we consume and the stereotypes we hold all factor into our perceived racial "preference."
From white beauty norms to racial stereotypes, Robinson notes that our desires and preferences are ultimately shaped by society.
"It's very circumstantial," Mok said. "A lot of my friends who grew up in predominantly white neighborhoods preferred white partners, whereas those who grew up in more Asian neighborhoods found Asians more attractive."
Studies do confirm that familiarity breeds attraction— the kinds of people we're exposed to can often become our "type."
Under the influence of stereotypes
Without actual experience of a diverse dating pool, stereotypes — often rooted in racism — are often all we have when it comes to our thoughts on dating outside of our own racial and ethnic groups.
"These are stereotypes that exist that we don't always think about when it comes to racial preferences," Mok said. "But deep down, ultimately that's what's underlying all that because it's not just because of the way you look, there's some deep-seated reason why you feel that way."
Maybe it's not that you think certain races or ethnicities are attractive or unattractive. Maybe you assume that certain races are more sexually aggressive, while others are better in bed.
"It actually has nothing to do with the physical attraction you have towards them, but the assumptions you are making based on their skin color," Mok said.
[ICYMI: Should You Ask About Race on a First Date?]
Are our preferences racist?
The question remains: Are racial dating preferences racist?
Most experts argue that simply having a preference or desire is not racist, but failing to examine our attractions more closely can lead to racist behavior.
If racism is rooted in prejudice (assumptions based on race), acting on judgments based on race or ethnicity is the very definition of racism.
"Obviously, people prefer different features," Mok said. "But if you're completely dismissing an entire ethnic group from your dating pool solely because of their race, that's when the issues start to surface."
Be honest and open
If you notice that you have a preference, ask yourself why that is.
Clinical psychologist and Harvard University lecturer Holly Parker says this is a meaningful and healthy question to ask. "For people to really honor it if this question is coming up for them — that really suggests an openness," she said.
Mok agrees that examining yourself is the first step. Take a hard, honest look at the stereotypes you hold and why you hold them. "Once you have the information, it's really up to you to decide what you want to do with it," he said.
Then, Robinson suggests taking additional steps to foster openness.
---
"What attracts us to people should be the hobbies and political views and the opinions that we hold, not someone's race," he said.
This might mean deleting identity-based filters on dating apps, intentionally opening yourself up to diverse communities and taking extra measures to focus on someone's individuality, interests, values and personality over their racial and ethnic identity.
Don't limit yourself
Ultimately, hanging onto a racial dating "preference" only limits your chances at finding meaningful connections.
"It saddens me when I think of how people can restrict the pool of people they're interested in," said Parker. "I love the idea of people being able to find each other regardless of their race or ethnicity. You could wind up finding the right person you could have been totally closed off to otherwise."

Kelsey Yandura
 is a freelance writer, editor and journalist based out of wherever the nearest library is (usually Denver).