Why a Quarter-Life Crisis Might Actually Help You
by
Gretchen Brown
There wasn't one particular moment that convinced Randi Howry to hand in her two-week notice.
At 25, she was working six-and-a-half days a week as a chef in Chicago. And it was wearing on her.
She woke up one day and knew she had to quit.
"I was feeling a bit hopeless, like I wasn't living up to my potential, and like I had wasted a lot of time," she said.
It's been almost two years since then. Howry now sees that time in her life as a quarter-life crisis.
When we talk about life crises, we often think of them in midlife — your classic "middle-aged dad gets divorced, buys a red convertible and moves to Florida" kind of story.
But over half of millennials say they've experienced a life crisis, according to one recent study.
There's evidence that quarter-life crises exist beyond just the anecdotal, says Oliver Robinson, the senior lecturer in psychology at the University of Greenwich who authored that study.
He says that for many, their 20s feel unstable. There's a lot of ups and downs, and a lot of questioning.
But a true quarter-life crisis is much more severe than that.
"It's when someone has an episode in their typically early-to-mid 20s, which they reflect on as being overwhelming, not just difficult," he said.
"They literally struggle to cope, and there's a sense of a sea change as a result."
Find your own path
Adam Smiley Poswolsky was 28 when he started feeling shooting pains down his back every workday.
He had an impressive job at the U.S. Peace Corps, but he was overwhelmingly unhappy. He wanted to completely change his life.
Poswolsky quit his job, and moved to San Francisco. He wrote a book.
Today, he's a millennial workplace expert and author of "The Quarter-Life Breakthrough."
---
"Figuring out who you are and what you want is the most important thing," he said. "I think inventing your own path is huge."
Robinson said there are two kinds of quarter-life crises. There's the "locked-in," like Poswolsky's, where you feel trapped by your current situation.
There's also the "locked-out," which often happens on the younger side of your 20s. In that case, everything that you want seems to be running away from you. You're unable to reach it.
That's the case for Michael.
At 23, he was in a serious relationship with a woman he hoped to marry. He was excelling in his first job out of college.
Then, she broke up with him. A few months later, he was laid off from his job.
"It sort of just made me feel like I no longer had a grasp on the world, on life, on being me anymore," he said. "Because so many things were running counter to what I believed, what I wanted, what I expected."
Michael, who asked that his last name not be used, said he feels like he's over the worst of it, but still recovering.
He's trying to focus on what he can control, building up professional skills and applying for new opportunities.
While it can be hard to talk about, he said he has good friends who have supported him through it and encouraged him. And he's just scheduled his first therapy session.
[ICYMI: How to Find the Right Therapist for You]
Find the people who give you life
Poswolsky said if you're going through your own crisis, it's important to find a community of people who can support you.
"We're seeing a lot of young people experience increased rates of loneliness," he said. "And to go through something like a quarter-life crisis on your own is difficult."
For Poswolsky, community was a leadership program for 20 and 30 somethings, where he met people going through the same thing. They were the people who encouraged him to make changes in his life.
Howry also focused on building a supportive network of people.
"I cut out negative people from my life, people that felt like work," she said. "Instead, I surrounded myself with people who cared about me and cared about how I felt. I really believe that truly made a difference. It allowed me to feel supported to begin new business ventures."
She started a pop-up restaurant with friends just for fun, and started teaching cooking classes again.
Doing a bunch of different jobs that she loved, versus one full-time job she was unhappy with, made a huge difference in her quality of life.
Your quarter-life crisis will probably make you stronger
There's an upside to all of this. Most people's quarter-life crises changed their lives in a good way, Robinson's research indicates.
Only about 25 percent say it made their life worse.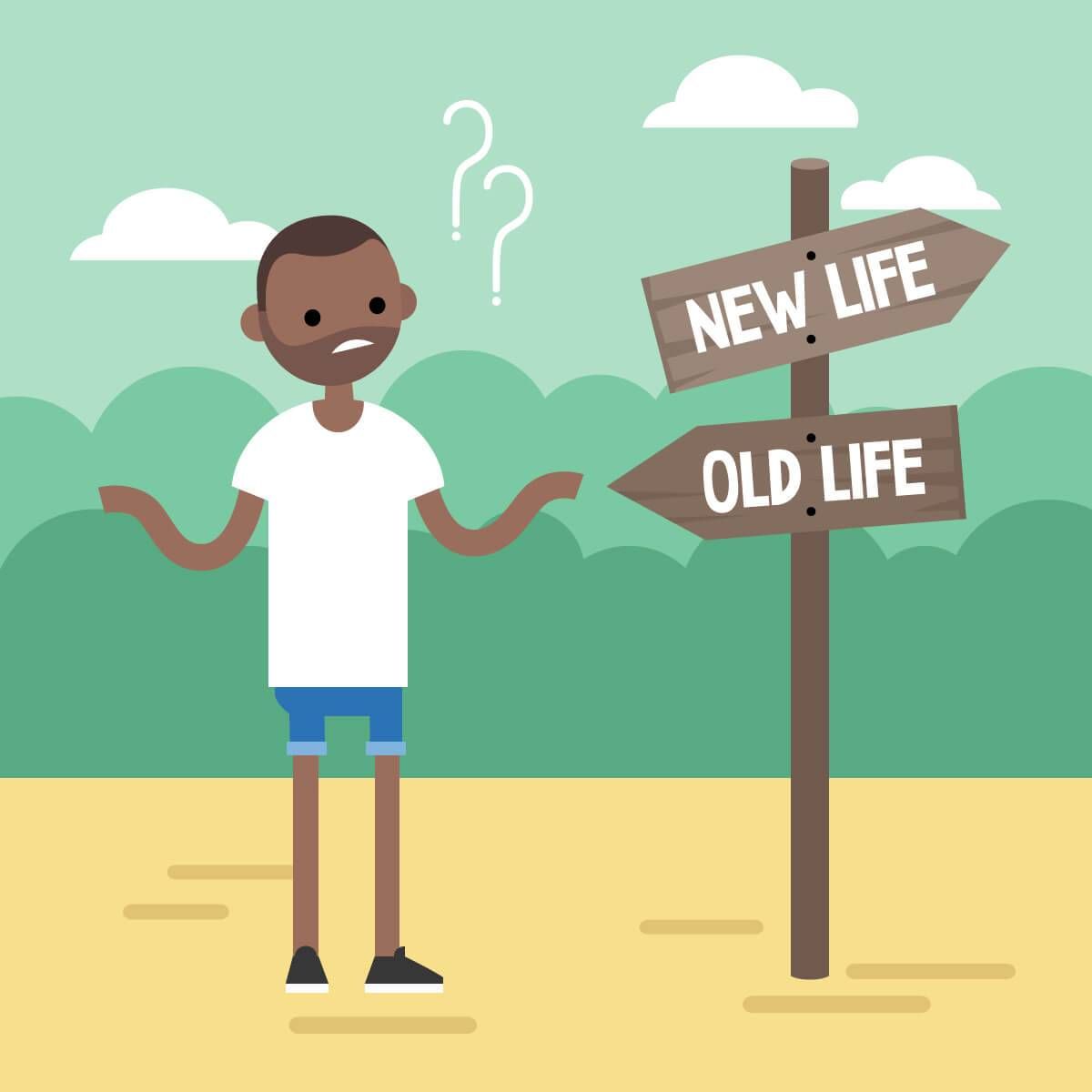 As with any crisis, there's a risk that the crisis becomes permanent. But for the most part, Robinson said, a quarter-life crisis is a good thing.
Most of those who reported positive change also took steps to make major lifestyle changes, whether that was where they lived or where they worked.
"I think it's good for young adults to make changes if they feel compelled to do that," he said. "It's why we've designed adult life so young people do have room to explore and make mistakes."
So can having a crisis early on get it out of the way? It's not clear yet. We still don't know whether having a quarter-life crisis makes you less likely to have a midlife crisis later, Robinson said. More research needs to be done.
In any case, a life crisis is usually a struggle to find meaning.
As Anne Helen Peterson wrote in a viral article for Buzzfeed, today's young adults are pressured to find work they're "passionate about" and feel the need to optimize themselves to get there.
That can lead to a sense of burnout, perma-exhaustion that never goes away.
Don't let yourself burn out
Even as Poswolsky preaches the value of finding meaning, he said you shouldn't expect that to happen right away.
"You can't find meaningful work overnight. It's not a snap of the fingers, it's not a swiping right of apps," he said. "It takes time to find something that's meaningful, and sometimes it's not the first or second opportunity."
Meaning is personal. What's meaningful for you will be different than for other people.
It's why he recommends taking a break from social media. A 24-hour stream of other peoples' highlights isn't helpful for figuring out your personal path.
Howry deleted all social media apps from her phone. She still has accounts, so she can go on the sites when she wants, but it's less of a mindless habit.
"Let go of wanting to impress your Instagram followers and try to impress yourself as you grow and accomplish more," she said. "I threw caution to the wind and I found that it brought me some of the things I was missing the most in my life."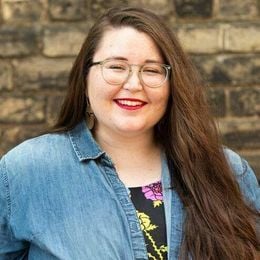 Gretchen Brown
is an editor for Rewire. She's into public media, music and really good coffee. Email her at
[email protected]
, or follow her on Twitter @gretch_brown.