What Quarantine Divorce Surge? How Social Distancing Is Improving Relationships
Some couples have used quarantine to improve communication and work through long-held conflict.
by
Gretchen Brown
This article is part of Rewire's Coronavirus: Information You Can Use series.
Back in March, as couples emerged from widespread quarantines in China, major cities Xian and Dazhou reported record numbers of divorce filings.
It was one of the early cautionary tales of COVID-19. Aside from the health effects and the high death rate, it appeared that sheltering together — intending to stop the virus's spread — was actually tearing couples apart.
The same divorce surge has been predicted here in the U.S.
But while it's true that the pandemic has put a lot of strain on relationships — being cooped up together amid a national crisis can't be easy — some couples say all the extra time together has actually made their relationships better, not worse.
"This time has helped us slow down and be more present together," said Bailey Frankamp, 25.
She's been with her now-husband, Lucas, for a decade. The whole time, the two have been both working and going to school full-time, which doesn't leave a lot of down time.
In a pre-COVID world, they usually spent a rare weekend off at either of their parents' homes. Now, they don't have that pressure.
Instead, they're spending their time off doing home improvement projects together and starting new shared hobbies, like beekeeping.
They started the beekeeping process before quarantine, but since the bees arrived during this time, they've gotten the chance to really dig in — planting new flowers for the hive and doing lots of research together.
"We have really been able to grow in teamwork and communication," she said.
Better communication in quarantine
Relationship Coach Sara Russell says that for many couples, sheltering together can be a chance to make their partners feel more seen, heard and understood. 
"All of the extra time together is creating the chance to be a team instead of living parallel lives," she said. 
"This means more communication, and accepting each other's influence. We shift from a focus on 'me' to a focus on 'we.'
This has been the case for 25-year-old Anna Weeks and her boyfriend, Matt. The two spent some time long-distance, but have been living together again since August.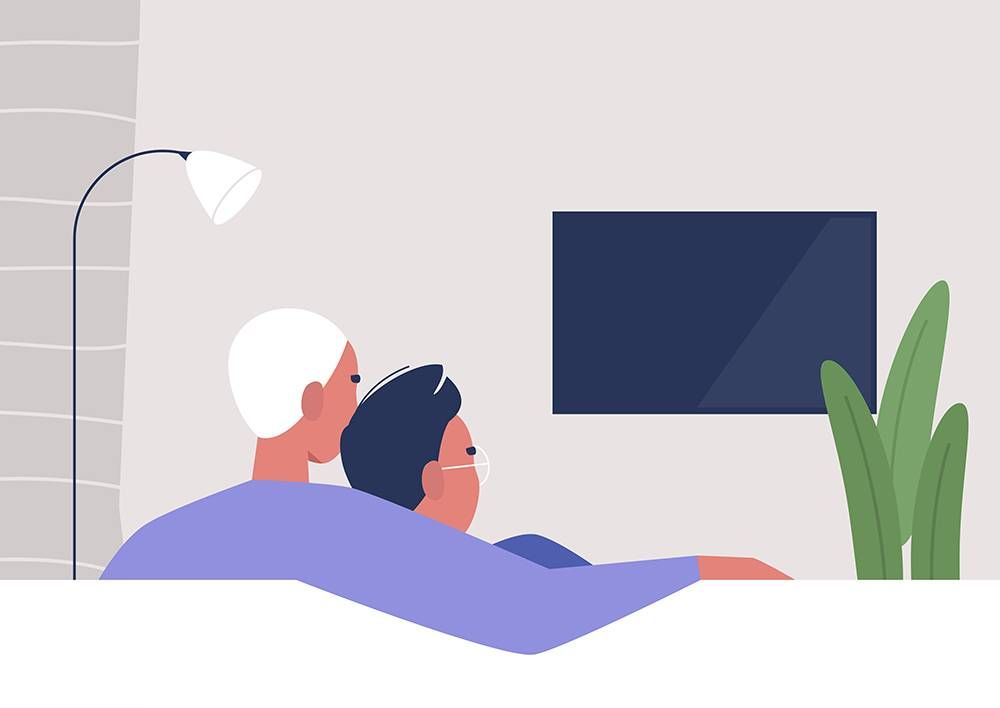 The virus forced Weeks, a teacher, to work from home. Matt was laid off from his job. This has changed the nature of the time they spend together.
"We're both able to be more honest about our needs and have a better understanding of how we handle stressful situations," Weeks said.
Before, when her boyfriend played loud music, it didn't bother Weeks. Now, she's learned that she has to clearly state her expectations and needs for their time together to work.
"It's made us better and less aggressive communicators," she said.
This is something they had wanted to improve about their relationship for a long time. Quarantining together made it happen, and they hope to carry what they've learned into a post-COVID world.
Dealing with quarantine conflict
In many cases, for couples who are struggling during quarantine, it's not that quarantining together is creating new problems. It's that it is exacerbating prior ones.
James Genovese, a licensed professional counselor, says everyone has their own quirks and way of doing things — things that might annoy their partner at some point.
More time together can make this happen more frequently. And while conflict is normal in any relationship, it's the way you handle it that can either help a relationship or hurt it.
---
"The trick is to avoid attacking and defending, and instead focus on expressing our feelings, why we feel the way we do, and what we need from our partner," he said.
Genovese teaches his clients a few different communication techniques.
The first he calls an "I statement," saying what you feel, why you feel that way, and what you need from your partner.
For instance, "I'm frustrated because you left your dirty dishes in the sink. What I need from you is to take a moment to clean up."
The second, he says, is active listening — paying attention to what your partner is saying during that statement, instead of getting ready to defend yourself or attack your partner.
The third is empathetic feedback. If you're on the receiving end of that statement, you might tell your partner you understand how they're feeling and repeat what they need from you.
"This kind of mutual approach is designed to promote discussion rather than discord," Genovese said.
Making space
Even as Frankamp and her husband have been enjoying their extra time together, they're also making sure they still have some time apart, too.
Alone time can be crucial for a healthy relationship, says Leah Guttman, a licenced clinical psychologist. Spending all day together actually isn't typical, and it can put strain on any relationship.
"I recommend that clients book this (alone) time as though it were an appointment," Guttman said. 
"Having alone time frees up mental space and allows us to return to our partners and families more refreshed. Even a 10-minute walk for a cup of coffee can provide well deserved solace away from other demands."
Frankamp still has to work out of the house, even though it's not as frequently. In this way, there's still a routine intact.
"At the end of the day we still need our alone time and don't mind when the other has to go to work and we get a day alone," she said. 
"But it's nice to know after all this time we haven't really grown apart."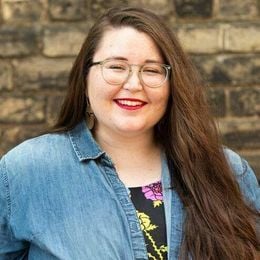 Gretchen Brown
is an editor for Rewire. She's into public media, music and really good coffee. Email her at
[email protected]
, or follow her on Twitter @gretch_brown.