Pumpkin Pie in a Jar: Easy, Delish and 100 Percent Vegan
by
Dylan Thomson von Brendel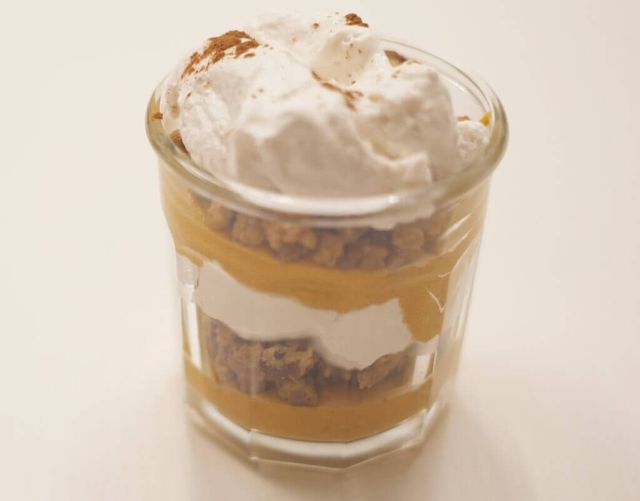 Well, Thanksgiving is here again and you've been asked to bring dessert to this year's gathering. Your first reaction was probably a sigh of relief because dessert is pretty easy on Thanksgiving. You basically just have to decide what type of pie to bring.
But, you don't want to do the same old thing, do you? You're young(ish), hip(ish), and cultured (definitely cultured). Worry not—we've got a simple (eight ingredients and 20 minutes) and tasty treat that riffs on traditional holiday sweets. Bonus: IT'S VEGAN!
Ingredients:
Makes four 14-ounce glasses
1 can pumpkin pie mix
1 container vegan whipped cream
2 tablespoon maple syrup
1/2 cup pecans
3/4 cup all-purpose flour (or oatmeal for gluten-free option)
1/2 cup brown sugar
1/3 cup vegan butter
1/2 teaspoon cinnamon
How-to:
Pre-heat oven to 325 F.
Line baking sheet with parchment paper. Chop pecans. Combine with all-purpose flour, brown sugar, cinnamon, and cold vegan butter in a mixing bowl. Mash mixture until it sticks together.
Lay it evenly on the parchment lined baking sheet and bake for eight to 12 minutes. Pay attention though, because it can burn easily. Allow crumble to cool before assembling.
While crust mixture is in the oven, whisk together pumpkin pie mix with 1 cup of vegan whipped cream and maple syrup. Chill in the fridge until the crumble is ready.
To assemble, add some of the pumpkin mixture to the bottom of your serving glasses, then a layer of crumble, then a layer of whipped cream, then pumpkin, then crumble, and top with a dollop of whipped cream. Finish with a sprinkle of cinnamon on top. ENJOY!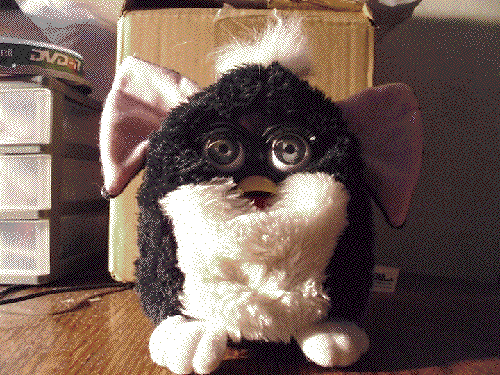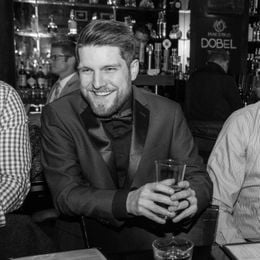 Dylan Thomson von Brendel
studied theater, video production, and film producing over the last 15 years and has worked in many different arenas along the way. He's a sucker for Austin City Limits and would watch Antiques Roadshow every night if PBS would program it that way. Connect with Dylan on Twitter @DManMegaMix.