Public Spaces Helped Me Find My Identity as a Young Adult. What Do We Lose Without Them?
Many of us define identity and life transition through places. A pandemic changes things.
by
Macie Rasmussen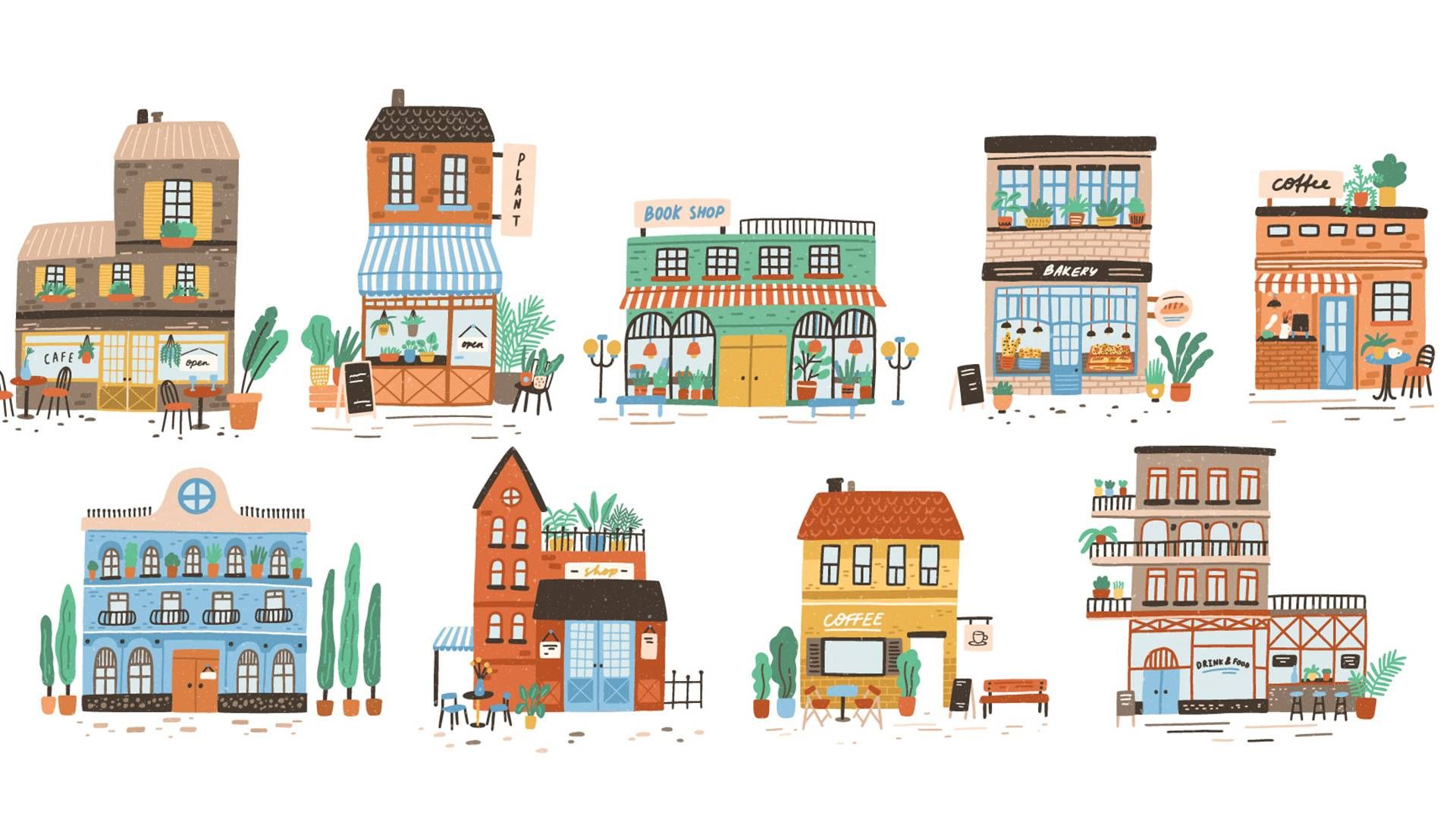 When I moved to Minneapolis for college after living in a rural town for 18 years, I felt a significant shift in my self-image. It was a new personal era. 
Walking into Hard Times Cafe from a busy street, it felt both comforting and powerful to be unrecognizable. 
Known for its $1 coffee and vegetarian menu, Hard Times is located in the Cedar-Riverside neighborhood near the University of Minnesota's West Bank. That cafe lives in my mind as a symbol of growth. I had greater motivation to take control of my life.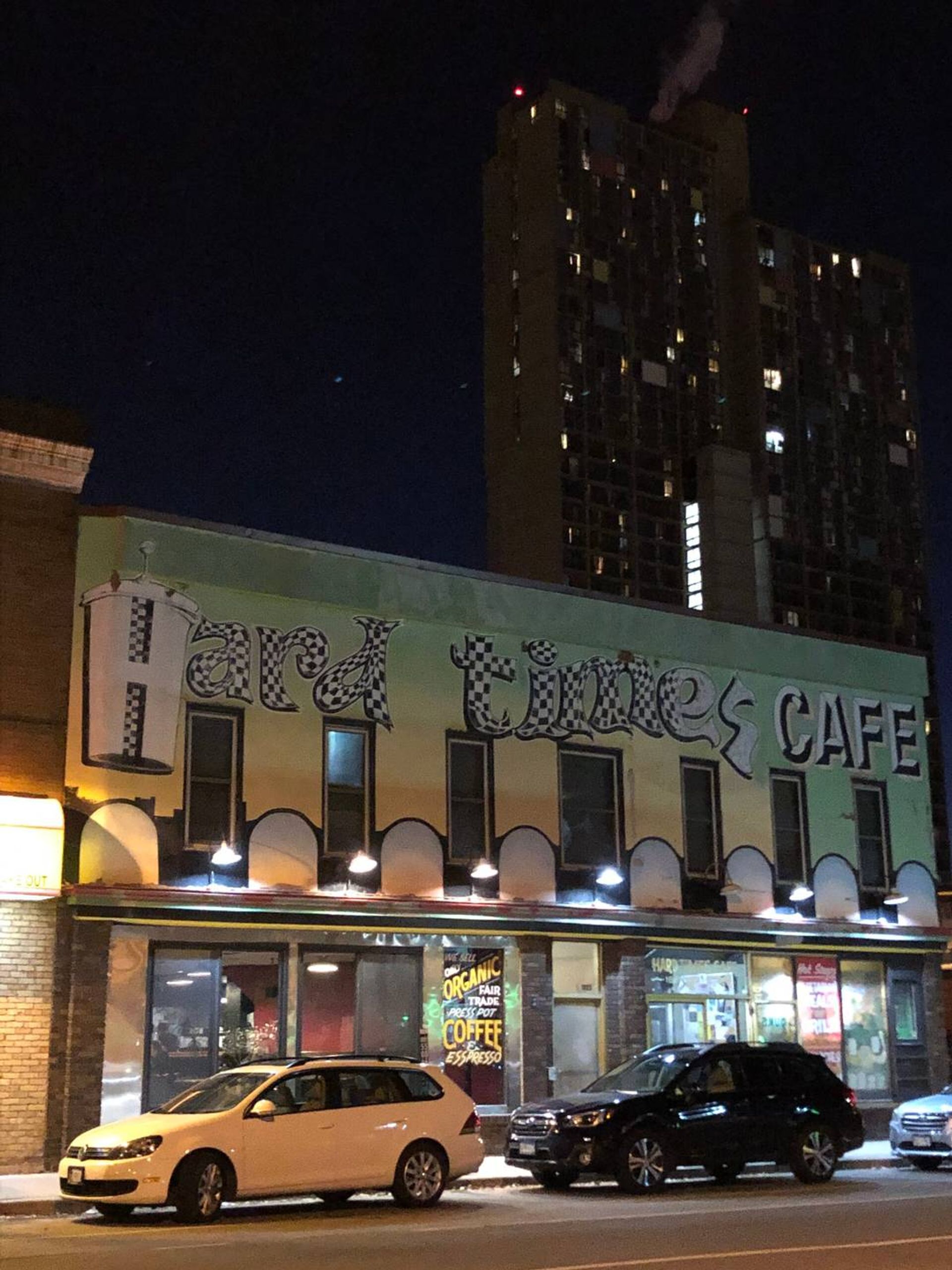 Sitting under the neon "coffee" sign with a new friend, I heard a hip-hop song over the speakers. I ran my hands over the table with names carved into the wood. A cook yelled my name as he threw my bean and rice quesadilla (accompanied with the best salsa I've ever tasted) in the food pick-up window. 
In my memory, the sounds, tastes and sensations of that day represent a shift in my motivation to identify the new things I wanted to try — professionally, academically and personally. 
The actual characteristics of a place like Hard Times are important. They live on when we think back on personal transformations.
"While the place marks itself upon your memory... the experiences you have... are going to be closely associated with other sensory experiences," said Jeffrey S. Debies-Carl, an associate professor of sociology at the University of New Haven. 
Right now, we're all missing friends, family and events. But I've also been thinking specifically about what we've been missing without having public spaces to tie important experiences to. 
As we've shifted toward a more secluded lifestyle, what are we losing when we lose public space? It seems that limiting public, social locations will change how many of us develop memories of identity and life transitions during the time of COVID-19. 
Shaping self-identity  
"Look at all the good things about the public space. It's got civil benefits. It's got political benefits. It's got personal and social benefits," Debies-Carl said. "And in the absence of real, physical public spaces, like the cafe... how do we interact with one another?"  
On that first visit to Hard Times, I tried ordering from the front counter. Appearing irritated, an employee told me I had to grab a piece of paper and write down my order, and they only accepted cash. I wrote "quesadilla" and "green tea," threw a couple dollar bills into the tip jar and claimed a table. 
This may sound like the most ordinary scene, but a place like this would have never existed where I grew up — a town with only churches, bars, a gas station and not a single spotlight. 
Joely Kelzer had a similar experience when entering college. Just a few blocks away from Hard Times, the Radio K - KUOM studio sits on the 6th floor of the Rarig Center at the University of Minnesota. There, college students volunteer to DJ on the airwaves. 
Radio K's break room is a windowless space filled with a sea of CDs, muffled chatter and cold pizza. Kelzer felt like she became a different person in that room where she learned how to find new music and spent time with other music-lovers; the studio was where she belonged. 
"Losing places due to COVID means losing so many beautiful experiences I could have had in college," Kelzer said.
But for now, she thinks it's perfectly OK to revisit her memories of that physical space. 
The presence of strangers 
In a public space, you can observe people with different interests and different activities. There are more opportunities to be inspired by others' behaviors.
While at home, there's very little external push. 
I like the push that serendipitous encounters with strangers have on me. During my rural upbringing, I rarely saw a person I didn't recognize. But before COVID, I could sit anywhere in Minneapolis and hear countless indistinct voices swirling around me. 
While at home during COVID, there are fewer external forces compelling you to see personal progress.
"(When you're in the city) you don't know who you're going to meet," Debies-Carl said.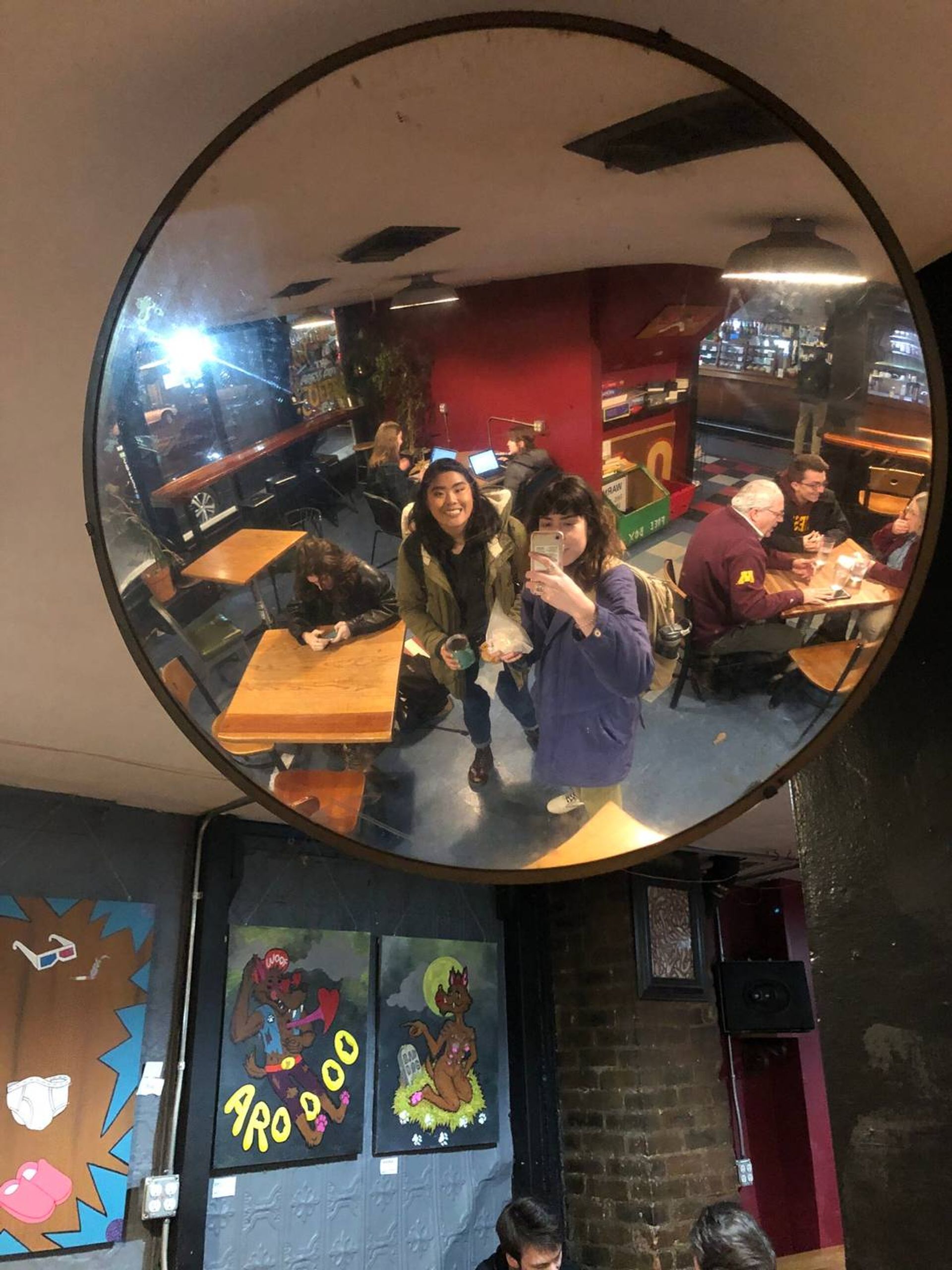 "Who you're going to talk to, what you're going to see, what's going to happen, and how that will affect your identity and your growth." 
Simply put, social interaction matters. It helps us develop as people and gives meaning to things. 
"We know who we are through our interactions with other people," Debies-Carl said. 
"We all have our own thresholds of what kind of interaction we need….a lot of us are going to need some interaction, and some of us quite a bit." 
In the Radio K break room, it felt like even strangers were friends.
"Everyone was a friend in that place, and I don't know if I'll ever be able to find that energy anywhere else," Kelzer said.  
Connecting memory to public spaces 
Many people find immense value in symbolic places — ones they can tie to a moment of intimacy, excitement, joy or any significant emotion. We develop richer memories when we can associate them with physical places. 
These days, tasks overlap. Workdays drift into the weekend. Home is your workplace. Your workplace is your home. To me, the months of quarantine have felt like one long day. 
"It's not just that you're doing the same thing. It's that you're not demarcating the day by location, which is of course tied to activity and experience," Debies-Carl said. 
Kelzer can relate. While the old memories of Radio K's break room live in her mind, she feels as though she's lost the ability to develop new memories; the last year looks hazy.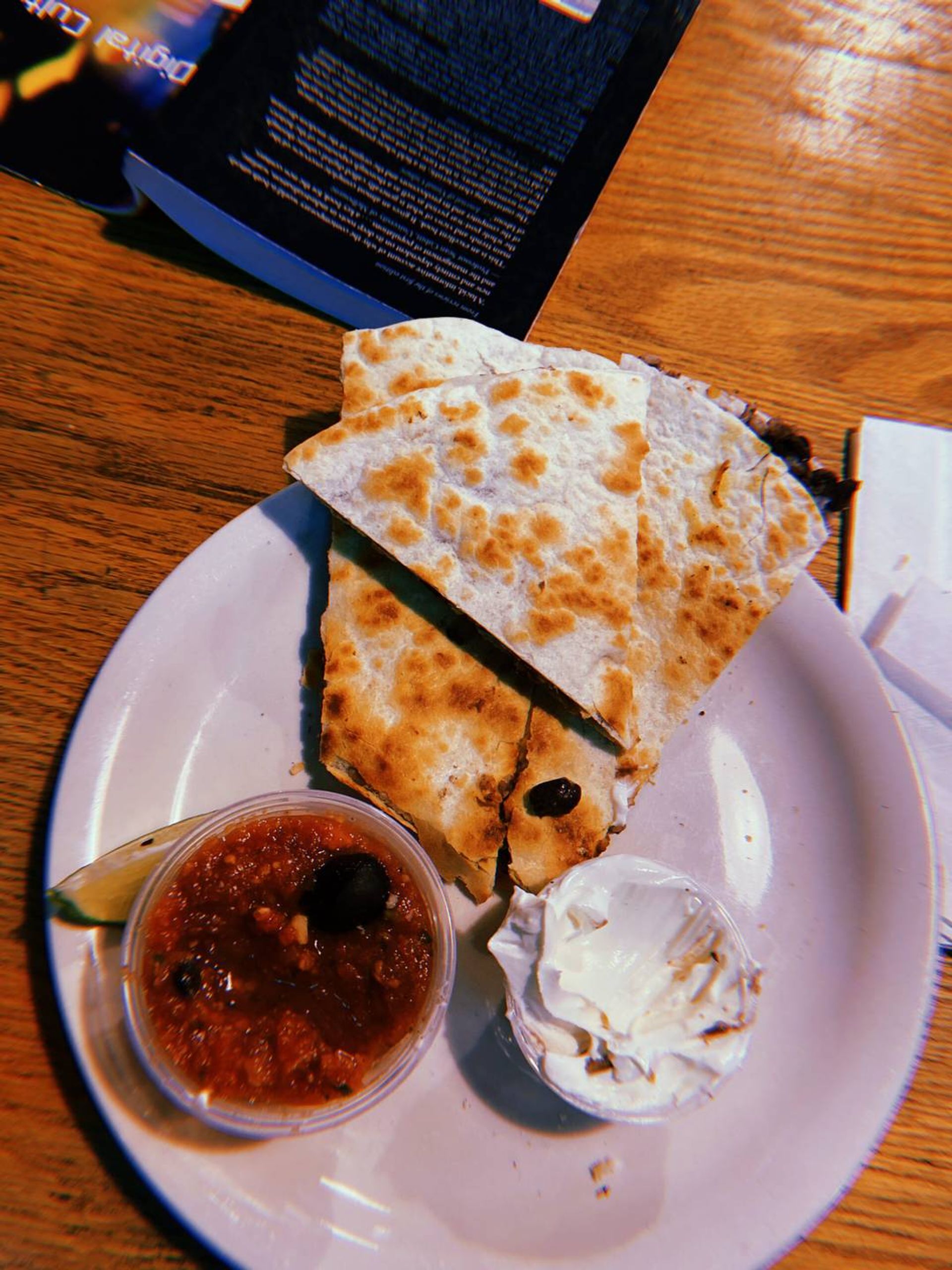 "I feel like I am losing memories (of the present) altogether actually, which is probably why I spend so much time with my memories I already have," Kelzer said. 
But what we don't lose is nostalgia.  
"Nostalgia is such a strong feeling, and for me, my favorite emotion. I joked that I'm going to live completely in the past until quarantine is over… memories provide comfort," Kelzer said. 
These days, she sits in the parking lots of the places she misses, listening to music and reliving those memories. Yet, "Nothing compares to being in the same room as friends, or sitting in a restaurant or seeing music live on the First Avenue floors," Kelzer said. 
Looking back at the Radio K break room, she feels robbed of what could have been. 
Hard Times Cafe, like other restaurants, is now operating at lower capacity. It's open at limited hours and serves only a few items for pick-up. I desperately hope it will be revived when it's safe to do so. 
It's one of those places where I'd feel comfortable sitting and crying with my food in public at 1 A.M., not worrying who sees me. And to this day I can still hear a cook's voice shouting "Macie" from the kitchen. 
When it's safe to enter all indoor spaces, I wonder what public space I'll tie a new life transition to.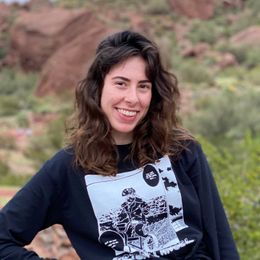 Macie Rasmussen
is a good sport residing in Minneapolis. She's into collecting rugby shirts from thrift stores and making Spotify playlists based on astrological moon cycles.