6 Steps to Reshape Your COVID Home Office for Long-Term Productivity
Your DIY pandemic office prioritized necessity. Here's how to make function and comfort king again.
by
Ashley Zlatopolsky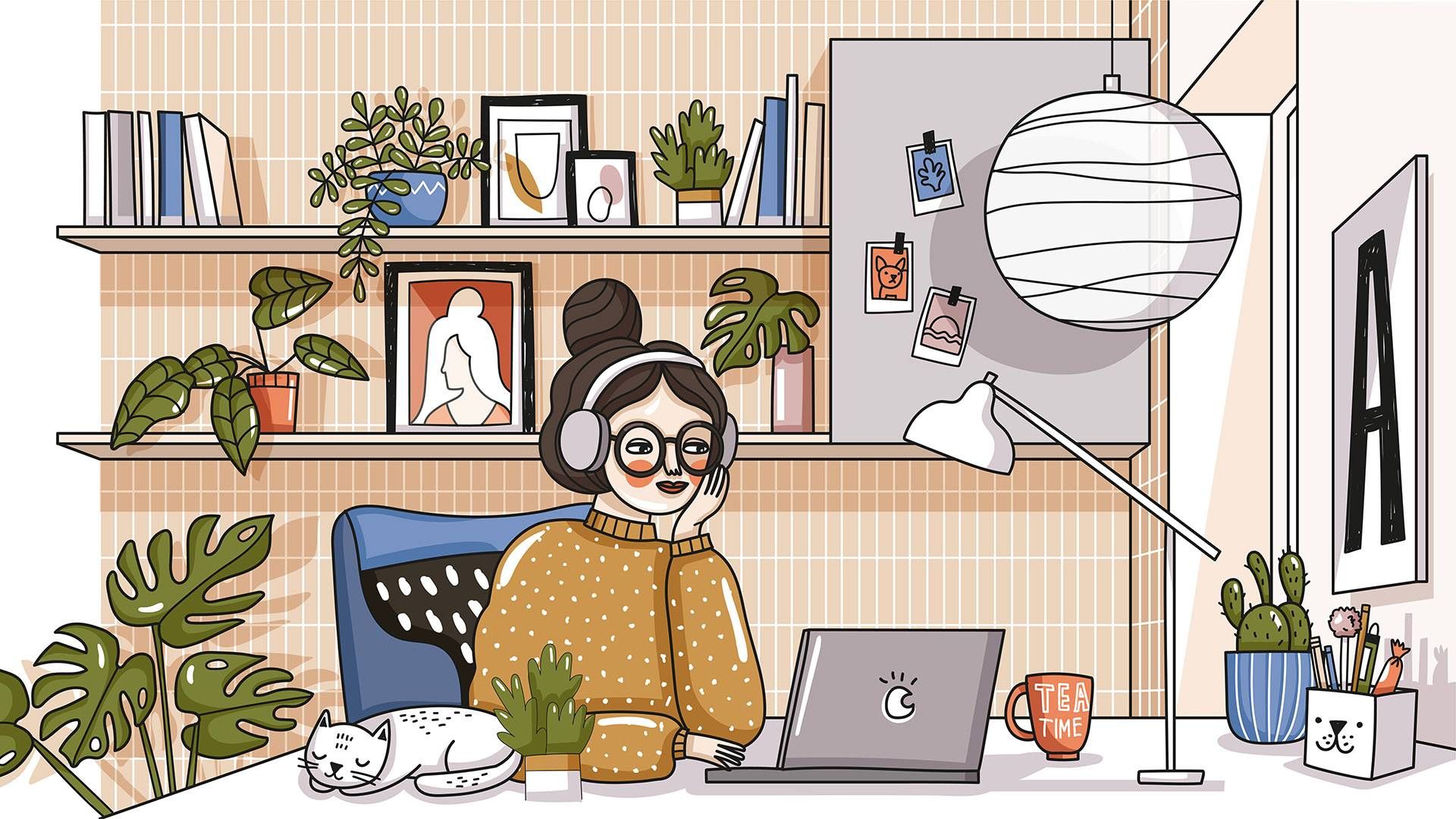 With a sudden shift to remote work at the beginning of the pandemic, many people put together the best home offices they could. This resulted in DIY work arrangements that prioritized necessity over functionality and comfort.
Yet, as we move past more than a year of pandemic living, some people are working from home for good. Businesses across the country are shifting to permanent or partial remote work moving forward.
With some changes here to stay, the transition presents an opportunity to reimagine our home offices and rebuild them into personalized workspaces primed for productivity.
If you threw together a home office from scratch, here are six steps you can take to reshape your space into the home office of your dreams, according to interior design experts:
Consider proper furniture
The furniture you choose for your home office will be the foundation of your work space. That's why it's important to invest in both quality and comfort to benefit your health and inspire you.
"Now that we're a year past when many of us hastily carved out workspaces in our home, those of us finding that we will be working from home for longer are ready to go from necessity to comfort," interior designer Rebecca Langman said.
"For a productive workspace, you need a proper chair, a table or small desk and a view that allows you to focus on the task at hand."
An ergonomic chair is always a sound choice, even for young people. This can help reduce neck and back strain and keep your posture correct, potentially leading to better productivity.
Add a pleasing background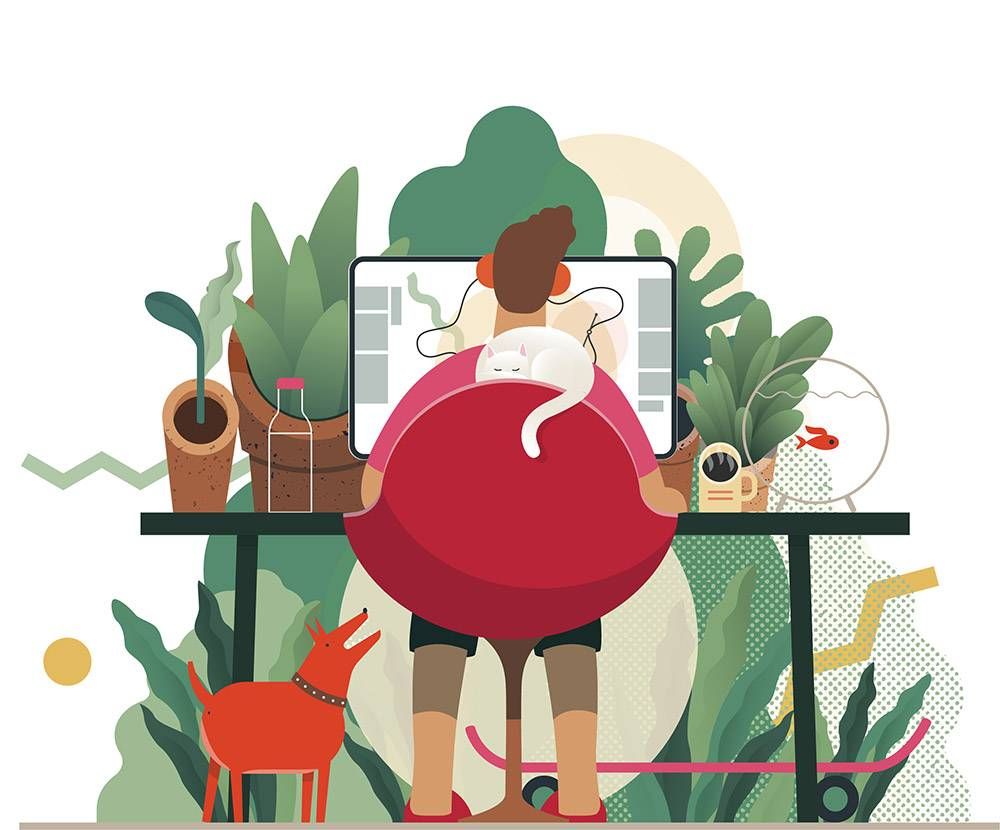 With many of us taking meetings via Zoom or Microsoft Teams, our immediate surroundings matter. Lee Crowder, national director of design and model experience at home builder Taylor Morrison, says adding a visually-pleasing background can be a huge productivity boost.
"Instead of having your co-workers look at an unmade bed or a pile of laundry, adjust your workspace to have a pleasing background," she said. One simple way to improve your surroundings is to add peel-and-stick wallpaper to the wall directly behind you.
"This is an easy DIY trick to add an element of style. You can take it down or start over anytime."
Crowder also suggests putting up a gallery wall in your computer's line of vision, which can be swapped out each month with a new theme or set of motivational messages to keep you inspired.
However, she cautions against having mirrors in your background, which can reflect off of your computer screen and cause distraction for both you and people you virtually meet with.
Improve your sound aesthetic
Also key to virtual meetings is proper sound insulation, especially if you'll be working from home permanently. While sound insulation may sound like a big project and time investment, there's actually a quick and affordable hack to improve your sound aesthetic in just one step.
"When on virtual calls, there are often echoes when working in a room that has a hard surface," Crowder said.
"Adding a rug under your workspace not only allows for an added pop of color or texture, but can help with sound aesthetics, too."
Create dedicated storage space
You may have had your supplies sitting on top of your desk or table, wherever you chose to work during the pandemic. However, cleaning up those supplies by creating a dedicated storage space for them can reduce clutter and help you become more productive (and organized).
Aside from traditional cabinets or shelving units, you can also look to your walls for storage space, especially if you're working in a smaller area.
"With many people adjusting their living situations to adapt to virtual work, adding a floating shelving unit to separate your living and office space is helpful," Crowder said. "Adding wire or metal drawers to a closet for filing is also popular."
Let in natural light
Natural light has potential to increase alertness and productivity, both of which can help you excel at your job while working from home. When possible, situate home offices near windows or other sources of natural light that you can keep open while you work.
If natural light isn't an option, there are still ways to bring daylight indoors.
"If you are working in a space that doesn't offer much natural light, add task lighting or replace your light bulbs," Crowder said.
"If your bulbs have a warm glow, replace them with LED lights that offer more of a daylight feel."
Incorporate what you already own
Reimagining your home office doesn't always have to be a major overhaul. Sometimes, a few small changes with items you already own can make a world of difference in your productivity and overall home office look.
"Reusing pieces you already have around the house for office furniture is also effective," Crowder said.
"If you are missing that standing desk from work, try stacking your laptop on a wicker basket or box that's at least waist-high. For the effects of an ergonomic chair, simply roll up a towel and place it behind your back for lumbar support."
Ultimately, a home office that's right for you is one that makes you feel comfortable, productive and inspired.
To make it uniquely yours, sprinkle your home office with the things that matter most to you — like picture frames, mementos and more — so the space truly feels your own.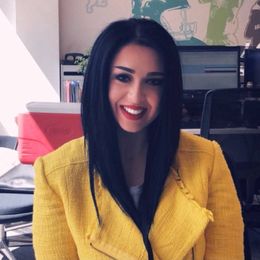 Ashley Zlatopolsky
is a Detroit-based writer and editor. Her work can be found in Rolling Stone, National Geographic, SELF, the Guardian, Apartment Therapy and more. You can visit her website at www.ashleyzlatopolsky.com.