You Can Predict Someone's Personality from Their Spotify Playlist
by
Katie Moritz
Think about your favorite band, your favorite song, your favorite musical genre. How do they make you feel? Your age, gender and background all contribute to you creating a perfect Spotify playlist, but one thing stands out as the biggest predictor for your favorite music—your personality.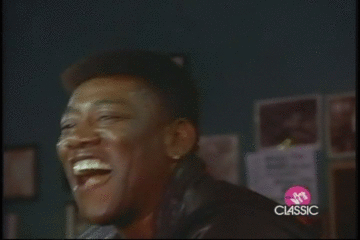 By studying thousands of people, a group of scientists have discovered that our personalities can predict what kind of music we like. But they first developed a standard language for talking about music.
Most of the time, music is discussed in terms of genre, but musical genres are broad and often used more for marketing purposes than anything else. For example, Metallica falls squarely under "rock," but so does Belle and Sebastian. Yours truly is a fan of both, but there probably aren't many of us standing in the crossfire of that Venn diagram. The same can be said for the Florida Georgia Line and Alison Krauss in "country," or Warren G. and Chance the Rapper in "hip hop." And is Taylor Swift a country star or a pop star?
According to these researchers, none of that matters. They had 76 non-expert "judges" listen to more than 100 snippets of little-known music from 26 genres and rate what they heard. The scientists analyzed the results of the ratings and boiled down the attributes of the musical selections to three dimensions: arousal (how much the music pumps you up), valence (how happy or sad it makes you feel) and depth (how complex it is).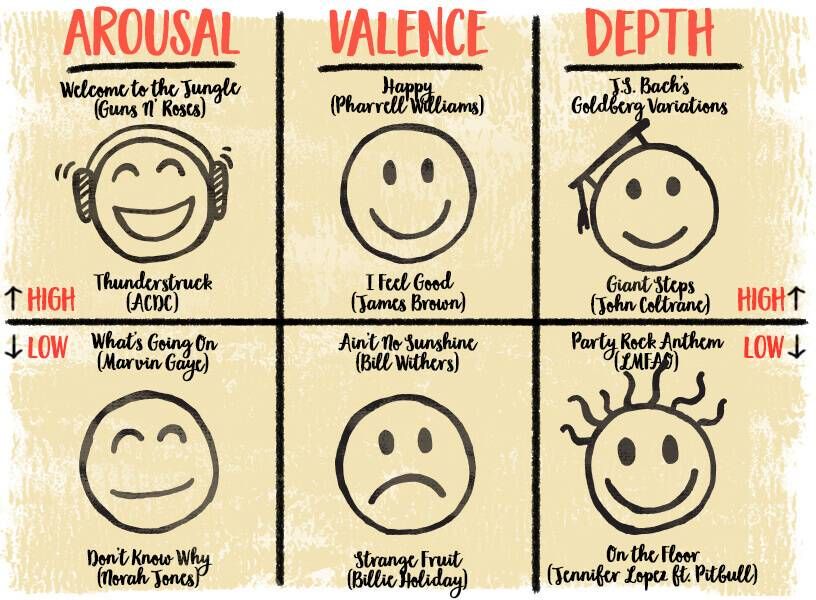 By using these three categories, they could talk about songs individually and separately from the arbitrary "genre" they're lumped into. After all, there's a big difference between the Pixies' "Where is My Mind?" (high arousal, low valence, high depth) and "Here Comes Your Man" (low arousal, high valence, low depth). Or Coldplay's "Fix You" (low arousal, low valence, high depth) and "Hymn for the Weekend" (high arousal, high valence, low depth).
From there, the researchers took to Facebook—duh. They recruited 9,500 participants to take a standard personality test and rate their musical preferences. The Facebookers listened to 50 musical excerpts and ranked them on our three categories. What did the scientists find? Neurotic people prefer music that evokes negative emotions (low valence) and doesn't pump them up (low arousal). Open-minded and liberal people like complex melodies (high depth). Agreeable and extroverted folks like songs that leave them feeling positive (high valence).
How do you stack up? Learn how your personality and musical tastes interact by taking the quizzes at www.musicaluniverse.org, a project run by the research team.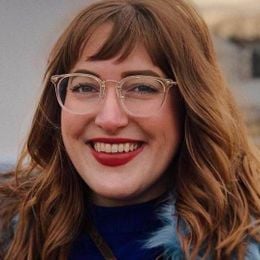 Katie Moritz
was Rewire's senior editor from 2016-2020. She is a Pisces who enjoys thrift stores and pho. Follow her on Twitter @katecmoritz.