Postpone Your Commute and Trade Frustration for Fun
by
Jamie Lynne Burgess
Last winter, I got obsessed with "hygge." It was all I wanted in the world: to get home as quickly as possible, light as many candles as I could and settle into soft clothes inside a cocoon of blankets. But those evenings tucked away from the world in a cozy nest of joy soon devolved into a blank, unfulfilling time.   
What had happened in all those hours? I'd often find myself whirling around in the internet tornado, drained of my enthusiasm and even less ready for work the next day. Winter was the blanket I wore as an excuse to stay home, to stop growing, like a summer plant deprived of the sun during the dreary season.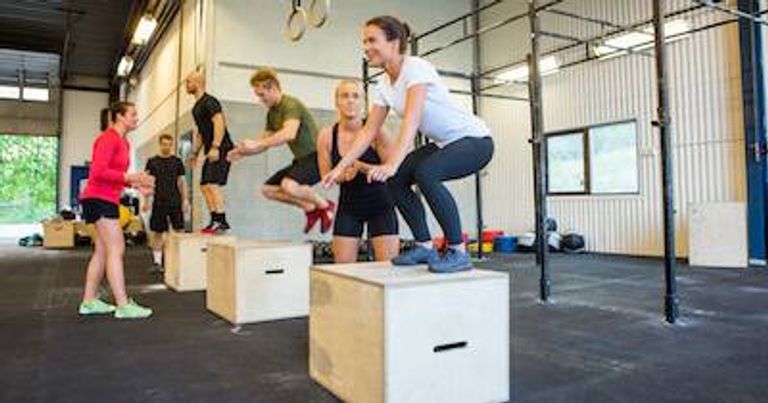 Winter is long over, and now the light stays out late, but still I find myself rushing home. What for? I don't have a dog or a family waiting for me. And the commute is often more draining than work itself. I'm either sitting bumper-to-bumper in a bottleneck of traffic, or squeezed into standing-room-only subways with my face in someone's sweaty summer armpit. The frustration of the commute only makes me yearn more for home, to get there faster, but still I'm slowed down. 
So, I've been thinking about the benefits of hanging around a little longer before heading home. The biggest obstacle for me isn't what to do. There's an endless list of possibilities: go to an exercise class, meet a friend for a drink, take a class.
The biggest obstacle, truly, is finding the perspective and motivation to push through that little after-work lull to find some satisfying rewards on the other side.
Save the earth, safe some money
If you're interested in reducing your carbon footprint, delaying your commute home could be part of your environmental effort: While there is some debate over whether you use more fuel when in traffic or driving the speed limit, there is no question that if you sit in commuter traffic, your ride home takes longer and uses more fuel.
The average American commuter sits in 42 hours of traffic every year (Los Angeles drivers spend more than twice that!), which is time, fuel and money that could all be saved. Reuters reported that traffic costs us $160 billion per year "including from lost productivity, gas burned while idling in traffic and additional wear and tear on vehicles."
It's sound financial advice to make your home a place you want to return to and spend your time. Unless you're an uninhibited online shopper, your home is a haven from spending money, particularly on the things with the highest mark-ups, like fancy cocktails.   
Still, going home isn't always the most economic choice if you're spending the time and money sitting in traffic. Think of that burning fuel as pennies trickling out of your checking account. Smooth sailing after rush hour can save you. 
Reconnect with a passion
You may be familiar with the phrase "diversification of happiness," which means that when you cultivate many areas of your life, you rely less on any one area for all your joy.
Even if you love your job, there is room to grow and cultivate other interests, maybe something that was once a passion but that fell away when your career took priority. 
I spoke with Sarah Whitling of the Isabella Stewart Gardner Museum in Boston. The Gardner Museum is anomalous because its benefactor—the eponymous Isabella Stewart Gardner—mandated that the museum's collection must stay exactly as she designed and curated it (you may have heard about the museum because it was subject to the biggest and most mysterious art heist in American history). 
Whitling told me staff has modified the museum's programs to reflect current trends in the tastes of young professionals. While they still offer evening lectures for the traditional museum-goer, they have expanded their Third Thursdays events to include diverse musical acts, food trucks and crafty experiments to attract a more diverse group of people.   
"Millennials want a genuine experience," Whitling said. "They're expanding the definition of culture from the traditional art, music, dance, to include other things, and to share those experiences with other people."
Museums are noticing and adapting to this trend, and keeping their doors open later to welcome people with traditional work schedules.  
Consider your interests, even the ones you had in the past. Maybe you once studied abroad—you could find a meet-up group to dust off your second language. Maybe you compromised for a more practical degree—you could reconnect to an old love, like literature or music or art history. Or you love to be with animals, but you can't remember the last time you held one.
Diversifying your happiness gives you more access to joy, and that after-work hour is an opportunity to open that channel. 
It's an energy boost
My greatest resistance to postponing my after-work commute is the zombie-tired feeling I get right around quitting time. The urge to throw myself onto the sofa and crawl into my social media feeds is just the temper tantrum of what some call the "primitive brain," the one that seeks to be as efficient as possible. 
Paradoxically, that tiny push to stay out a little longer often leaves me feeling even more energized. If I'm looking forward to what I'm planning for after work, I'm better able to focus in the afternoon, and when I finally get back at night, that time at home feels more special and more relaxing. In the morning, I never feel like I "just left" work. 
Whitling said the Gardner Museum's staff never thinks of other cultural institutions in Boston as competition. Instead, "our biggest competition is just what you're talking about," she said. "People want to go home and unwind and binge on Netflix."
If the only things waiting for you at home are your succulents, maybe you can take the rush out of rush hour. It doesn't have to be expensive to be rewarding: take your friend's dog for a walk or bring your book or your podcast to an outdoor space and unwind there. 
That way, when it's time to go, you can imagine sailing on roads without traffic jams or even find a seat on the subway. And revel, finally, in what waits for you at the other end of the line: home. 

Jamie Lynne Burgess
 Lynne Burgess is a writer who is fascinated by how places shape culture. She also loves podcasts, personal essays and public libraries. Get in touch on Twitter @jamburgess or follow her on instagram @jamielynneburgess.