Are You Posting Too Much About Your Kids Online?
by
Gretchen Brown
Courtney Sullivan has one rule for posting photos of her 17-month-old son on social media: would 13-year-old me be embarrassed by a similar photo?
"In other words, no photos or stories about things like diaper explosions or eating dog food," she said. "They're normal parts of childhood, but not something they'll appreciate seeing about themselves later."
Sites like Facebook and Instagram are an easy way for new parents to share photos with friends and family. And they're often well-utilized.
If you've got a bunch of Facebook friends in their 20s and 30s, there's a good chance your feed is a conglomeration of sonogram images and baby photos labeled by month.
Some parents have been criticized for what and how much they post about their children, especially so-called "mommy bloggers," who share photos of their children for profit.
The repercussions
Social media sites like Facebook have entered their teen years. That means there's now an entire generation of kids whose lives have been documented online since birth.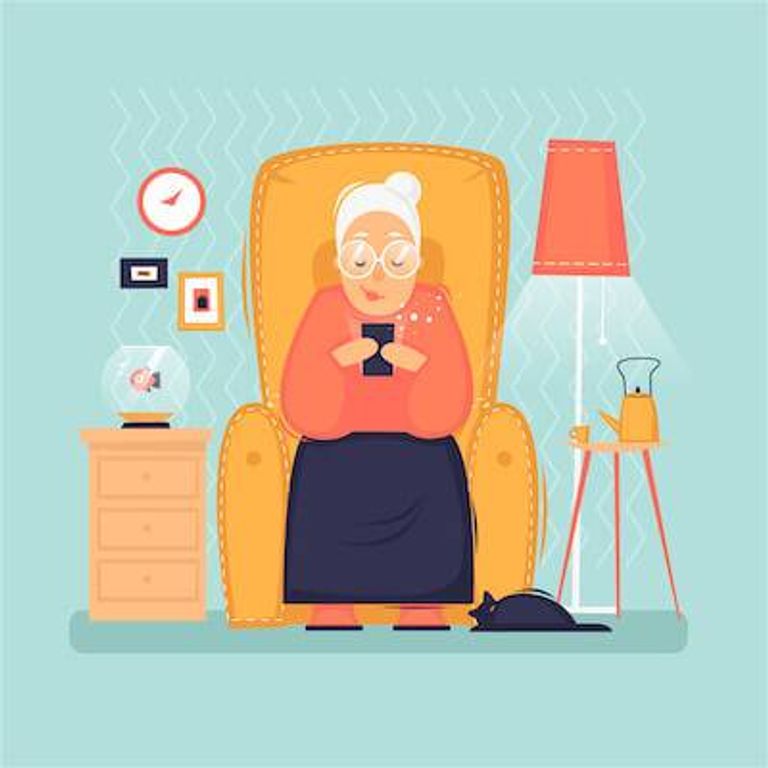 Eighth grader Sonia Bokhari couldn't wait to join social media sites when she turned 13 several months ago.
But when she did, she found all of the embarrassing moments from her childhood, displayed for all to see. A letter to the tooth fairy. Photos of her crying hysterically as a toddler.
"I thought I was just beginning my public online life, when in fact there were hundreds of pictures and stories of me that would live on the internet forever, whether I wanted it to be or not, and I didn't have control over it," she wrote in March for Fast Company. "I was furious; I felt betrayed and lied to."
Bokhari talked it over with her mom, who agreed to ask her permission before future posts.
Pressure to share
If you're not a parent, you might think your Facebook friends post about their kids haphazardly and without much thought, hoping for likes and comments like the rest of us.
In fact, it's often the opposite.
Priya Kumar, a PhD candidate at the University of Maryland, College Park, has been studying so-called "sharenting" for six years.
In a study of 22 new mothers, she found that most were comfortable posting milestone photos of their child, and were careful not to post anything "embarrassing."
"What stood out to me was that the women were really thoughtful in how they posed this question," Kumar said. "A lot of them, they had the child, and then realized, 'Do I want to be putting my child out there? How are they going to be feeling about this when they grow up?'"
One mother notably diverted from the group, posting a video of her son throwing a temper tantrum and crying.
But even then, the mom had a reason: she said she wanted to show her Facebook friends how he really was, not just his best side.
Like any parenting decision, choosing what to share is extremely personal.
Kumar said there isn't a right and wrong amount to post about your kid.
"I feel like a lot of times, this topic is framed as sort of parents versus children, parents versus their children's privacy," she said. "Parents and children are not on opposing teams. Parents are not posting out of malice."
Talk about it with your kid, and your family
Kumar's study interviewed mothers about their experiences of pregnancy and birth. For many, their opinions about what was OK to share changed during that time.
Several women in Kumar's study initially planned not to share any photos of their children on social media.
One mother was even planning to set up a private internet server to post photos for family. But once her child was born, and the server wasn't set up, she decided her first child was something she wanted to share with people.
Another mother gave birth to a son three months premature. She was so excited for him to make it out of the hospital that she did decide to post.
A third mother had planned not to post at all, and was following through on that plan. Then, her sister-in-law posted a photo on Facebook of their daughters together.
She was unhappy about it, but didn't ask her to take it down. Eventually, she felt so much pressure to post about her daughter that she posted a single photo album of 10 photos to Facebook.
---
"She was saying, for her at least, the people who were going to be in her daughter's life were the people who saw her in person," Kumar said.
If you decide to be especially strict about your child's online presence, communicate that to your friends and family. They can't respect the rule if they don't know about it.
And while you can't ask a baby for permission about what you post, do include your child in the conversation sooner rather than later.
"As they start to get a little bit older, find ways to explain to them what social media is, how does it feel when mom posts a photo?" Kumar said. "Make sure that children feel comfortable saying no."
Think about your options
A major reason parents post photos of their children online is to share with family.
Kumar's research suggests social media is the "modern-day baby book," a place for parents to document their children as they grow and to show that off to friends and family.
But if you've decided sharing photos publicly isn't for you, you still have options. There are a number of private photo sharing apps, such as Cluster, that allow you to share albums directly.
Others use Apple's cloud feature to share photo albums.
While parents often think about privacy in the context of what they share with friends, they often don't think about the other side: that social media sites like Facebook make money by mining data from users.
That means your child's photo might be used to train facial recognition software, for example.
"I've read these privacy policies, and even as a privacy researcher, they're so vague, and I can't even tell you what a company is doing with your data," Kumar said.
The problem is so big that it's hard to think about. And even when you do, the responsibility isn't necessarily on parents to solve these giant privacy concerns.
It's still something to think about.
The good thing is, you're allowed to change your mind at any time.
Sullivan is expecting her second child in early September.
She said sharing photos of her first has allowed her to stay connected to a large extended family, even from miles away.
For her, the benefits still outweigh the risks.
"I love seeing updates and photos of my cousins' kids," she said. "And it helps bridge the gap that otherwise would exist when we do get together once a year."

Gretchen Brown
 is an editor for Rewire. She's into public media, music and really good coffee. Email her at
[email protected]
, or follow her on Twitter @gretch_brown.