How Polyamorous People Are Dating Again After Vaccination
Dating multiple partners was hard enough before a pandemic. With vaccines in arms, the community is adjusting to its new normal.
by
Raksha Muthukumar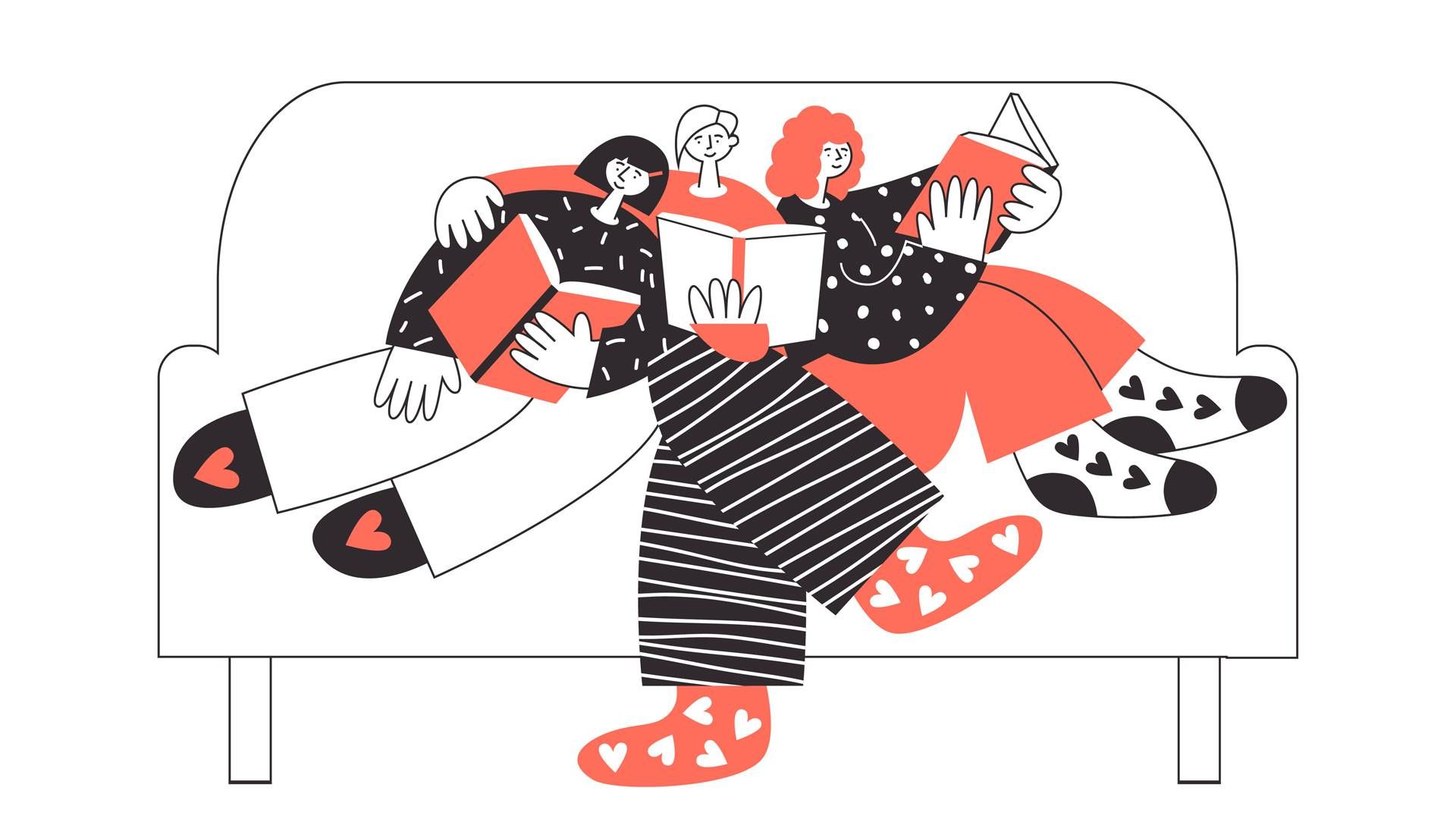 The pandemic changed the course of love and life for all of us. For some polyamorous people, the choice to isolate meant more than one heartbreak, and distancing from lovers in a time when we most needed their support.
Now, with vaccines in arms, the community is starting to feel safe enough to start dating again.
"This time last year, every visit with a partner was a complex calculation of risk and timing," says Praveen, a Bay Area polyamory veteran of five years.
"We had to book Airbnbs out in the country to navigate one of my partner's testing schedules as an essential worker."
Defining a polyamorous relationship in a society that still largely expects monogamy is hard enough without the added obstacle of quarantine responsibility. Partners had to ask themselves tough questions: Do we want to continue our relationship virtually? Should we break up? When can I kiss you again?
Are you vaccinated?
Trust was the name of the game for most people during COVID-19. Nearly everyone asked variations of "Are you vaccinated? Do you want to come over, or should we go for a walk?"
But in many ways, the poly community was better prepared for these conversations than most.
Conversations about STD transmission are commonplace between non-monogamous partners. The preventative measures that stop chlamydia from coming home applied well to COVID-19. Frequent testing, open conversations and non-judgmental disclosure are the cornerstone tools for keeping all partners healthy and safe.
"We had a situation for a while where we all got tested for COVID-19 about every other week.  My primary partner and I would go once every two weeks. Our partners were both getting tests weekly," said Eric.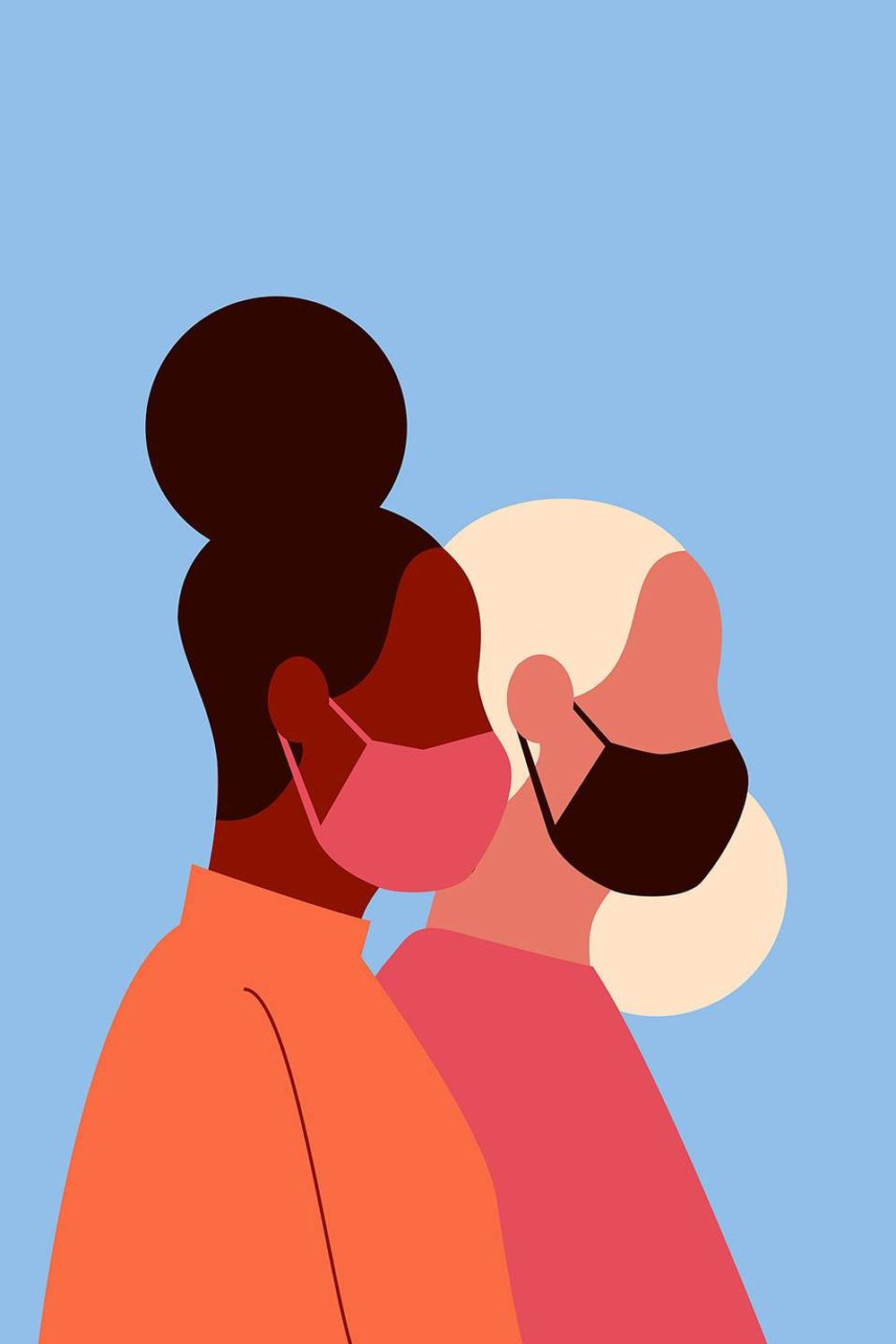 Eric and his wife have been dating the same couple in Brooklyn since before they were vaccinated.
"We never spent time out of one another's homes," Eric said. "We got to be intimate quickly because there literally was nothing else to do but watch Netflix and have sex.  Now we actually go out to places, have social gatherings and introduce them to our friends."
During the pandemic, some event spaces have been formal with their verification processes. Many sex and play parties in California and New York City currently require proof of vaccination status from all guests at registration. But what were these adventurous sex seekers doing before they got their vaccinations?
"My partner and I did go to a virtual play party last year, which was actually super fun," Praveen said.
"It was broken out into like a dozen separate Zoom sessions over 2 days. Some of the sessions were flirt/meet and greet type games, while other sessions were talks or workshops. My favorite session was an indie porn movie night!"
Ongoing challenges
For many polyamorous people, the transition back to dating is as difficult as stopping in the first place. Partners express increased intensity in feelings of jealousy or anxiety after a long period without change.
"We're all trying to put the constellation of our relationships back together while still being mindful that most of us are different than we were a year ago," says Rachel, an Atlanta-based queer and polyamorous dater.
"The past two months or so have been a gentle toe-dip into re-establishing romantic, sexual and even platonic connections with polyamorous friends and partners."
Other obstacles have begun cropping up in the poly world, as some relationships emerge from their cozy, private pod to the jarring judgment of their families and coworkers.
"The post-vaccination world has created this interesting dilemma where we can introduce our partners to the people we love, but we can't introduce them honestly to everyone," says Ashley, 27, from Boston.
Ashley and her spouse were new to non-monogamy during the pandemic.
"We have told friends who have been somewhere between 'happy and supportive' and 'confused but cool with it.' But we don't want to share it with family," Ashley said.
"There is so much love that it feels terrible to hide it, but we are also trying to protect it from predictably negative reactions."
Navigating emotional and social safety as a polyamorous person has never been easy. The challenges evolve at every stage of the pandemic. But even still, there's so much that we have to look forward to now that we're vaccinated.
"I've really missed kissing and cosleeping and dates!" said Galia, 30.
Me too, Galia, me too!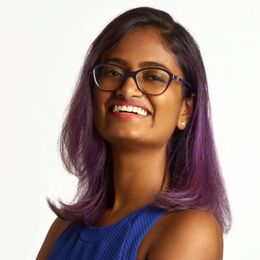 Raksha Muthukumar
is a NYC-based community organizer and queer writer who believes in storytelling as a medium for social change. Learn more at www.raksha.gay