'Poldark' Creator on What We Can Learn From the Show's Relationships
by
Christine Jackson
When we last left the blustery cliffs of Cornwall, unrest ruled. Secrets were everywhere, law and order was fraught and fan-favorite relationships were strained. With all the drama left unresolved, season 4 of "Poldark," coming soon to the U.S. on Masterpiece PBS, has plenty of questions to answer during its eight episodes.
Lucky for us, some of those answers don't need to wait. We spoke with series creator and writer Debbie Horsfield about the new stories, characters, locations coming up for main characters Ross and Demelza and company—as well as the lessons we can learn from the "Poldark" saga—ahead of the season 4 premiere Sept. 30.
Rewire: Can you give us a little hint as to what we can expect this season?
Debbie Horsfield: Things have been quite tricky for Ross and Demelza in series (season) 3. They went through quite a difficult time—the aftermath of series 2 when Ross spent the night with Elizabeth, and there are consequences to that. And then Demelza obviously had a very brief relationship with Hugh Armitage in series 3, and that was a difficult time for them.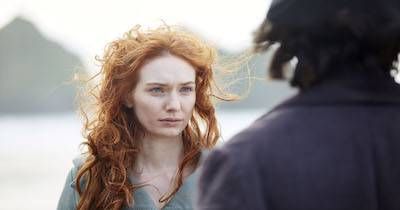 And I think, funnily enough, it was difficult for viewers as well because it's not particularly pleasant to watch our favorite couple having arguments and not really being connected or bonded in the way that they had been.
But those two things having happened, the tone of series 4 is very different. It's all about them having both realized that each other is the one they want to be with and fully recommitting to that marriage and reconnecting, re-bonding, rediscovering their passion for each other and the fun of that relationship.
But that also happens at a time where there's a big challenge coming for Ross because he realizes... that in order to make big changes in the lives of people around him, he can't just stay in Cornwall. He would need to change things on a national stage. So, without giving too much away, we see Ross heading for parliament. I don't think it's giving too much away to say that he becomes (a member of parliament), and he then discovers a whole new set of challenges.
Rewire: What do you think audiences can learn from the relationships in "Poldark"?
DH: ("Poldark" book series author) Winston Graham's son Andrew told me his father regarded the "Poldark" saga as "the story of a successful marriage." By which he didn't mean a marriage that was perfect or without challenges, but a relationship that endured despite many bumps in the road, or even because of them.
So season 3 was a particularly hard one to write and to watch because those bumps in the road were very evident, and it was painful to see a couple's failure to communicate or to appreciate each other. But to my mind that's what makes it a real relationship, rather than a rose-tinted one. And it makes the reconnection between Ross and Demelza, and between Dwight and Caroline, all the more satisfying in season 4.
Rewire: What new characters will we be meeting this season?
DH: There's a couple that got quite a response when we aired in the U.K. We see Lady Whitworth, who is the mother of the hideous Ossie Whitworth. We see his mother and we kind of understand why he's turned out the way he has. And that's all I can say, she's a terrifying figure.
And then there is a new rather villainous character, Captain Monk Adderley, who is (a member of parliament), although in name only, who comes into Ross and Demelza's life, and George's to a certain extent, and creates absolute havoc and some kind of lasting consequences actually. But I think it's safe to say by the end of the series 4 Ross and Demelza are still solid and happy and together.
Rewire: This season takes us out of Cornwall and all the way to London. How was working with these characters in the new location?
DH: It's tricky. We film in Bristol, which is in the west of England, but we needed somewhere that felt very different in terms of look and flavor for the London scenes. It's always difficult to find somewhere that's not been touched since the 18th or 19th century. But the Naval College at Greenwich in London is where were for all our parliament exterior London scenes because that's the most extraordinary location actually. And so we use that as the exterior of Parliament's House of Commons, although the House of Commons didn't look like it looks today, but the grandeur of the buildings really just evokes a whole different world, which is what we were wanting to do to make it distinct from Cornwall.
Rewire: Having already experienced the season 4 release in the U.K., what are you most excited for PBS audiences to see?
DH: The response in the U.K. was that it was the best series yet. And we certainly felt that as we were shooting it, actually. It just felt like the stakes were a lot higher in terms of our storytelling and also in terms of the performances. Everybody loves series 1 because it was very romantic, but just in terms of paying off a lot of those stories and the development of the characters and setting up for the future, the general consensus was that, yes, series 4 was the best so far, which is great.
---
That's so rarely the case with something that goes on for more than a couple of series, but it seems to be the universal response to it. So hopefully that's something that PBS viewers believe too when they watch series 4.
Rewire: Were there any responses to season 4 that surprised you?
DH: George is a character people love to hate, and Elizabeth evokes strong reactions as well, and I think a lot of people were surprised by ultimately the empathy and the sympathy they felt for both those characters. Without giving away anything, they do have some pretty harrowing storylines, and it's great to think that even even the villains can evoke some sympathy sometimes.
Fortunately, Heida Reed plays Elizabeth and Jack Farthing plays George, and they are just superb. And I think series 4 sees them absolutely at the top of their game. So, for me it didn't really surprise me that there was that response.
Rewire: "Poldark" was originally a series of books, and then a TV show in the '70s. How do you go about tackling a series with so much source material? What's your approach to taking the world in these books and moving it to television?
DH: There's lots of challenges, although there are many, many wonderful things about it because obviously (book series author) Winston Graham is the most incredible storyteller, and his characters are very vibrant and just kind of leap off the page. He also has a great ear for dialogue. So from that point of view, it's just an absolute pleasure and a joy to bring those things to the screen.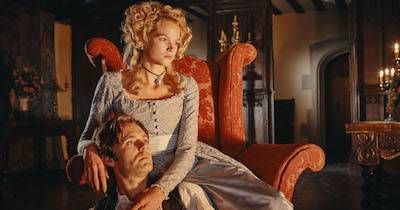 The challenge comes from that, in a novel, the stories obviously are all written with the understanding that the reader is going to stay with the state of the books and the journeys of the books for however long the stories take. And sometimes those stories do meander about a bit, which we love as a reader. But for television it doesn't really suit the format. So one of the things I need to do is to wrangle stories which sort of take long periods of time into a shape that works for television.
That doesn't mean I'm always losing some of the storylines, but it means keeping the pace going, making sure that the central characters that we're invested in, particularly Ross and Demelza, are always central to our story. They're not necessarily central to the story all of the time in every chapter of the books. And so it's really about maneuvering the stories that are in the book into a form for television that feels satisfying and keeps our favorite characters to the fore every time.
Rewire: It's jumping ahead a bit for viewers in the U.S., but you're currently filming the final season of "Poldark." How does it feel to be closing in on the end of your time with these characters?
DH: Well, we really all feel incredibly sad about it, but we have also been very fortunate that we, five years down the line, are still here making it. It's such a rare thing that anything goes beyond one season, and so we feel very blessed that the show has been a success and that people kept wanting more.
Rewire: Even in 2018, female writers of primetime drama are in short supply. What is it like to be a woman in your field? Have you seen the environment for female writers change during your career?
DH: I've never been aware of encountering any form of discrimination because of being a female writer. However, the big issue for me during the course of my career has been how to reconcile the demands of being a parent with the demands of being a primetime writer. My four kids are grown up now, but in the early years it was very full-on, and I couldn't have delivered on either front without the equally full on support of my partner.
I think things are changing, but historically women have often been the ones facing the "career or kids" choice. Historically it's been assumed that women would be the ones to put their careers on hold in order to have a family, rather than men. I'm generalizing, of course. There are always exceptions. And things are definitely moving in the right direction, but women still have a way to catch up, and our industry, and not just our industry, has a way to go before it's the norm that women in whatever role have the support to be able to do a job and be a parent.
Season 4 of "Poldark" premieres Sept. 30 on Masterpiece PBS. Check your station's schedule for broadcast dates and times or stream online at PBS.org.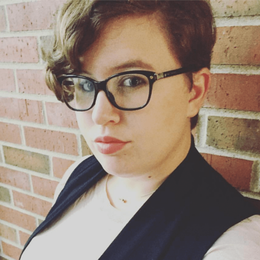 Christine Jackson
 is a Missouri-based writer and editor who loves the arts but never seems to write about them. Her holy trinity includes the St. Louis Blues, David Bowie and whoever invented iced coffee. You can find her on Twitter sharing snarky quote tweets @cjax1694.