Explore Poldark's Home with Photographer Andrew Moxom
by
Marissa Blahnik
The dramatic landscape of the PBS series "Poldark" doesn't get top billing but it would be hard to overstate its importance. From windswept vistas to churning waves upon a rocky coastline, every time Aidan Turner gallops from point A to point B (which, let's face it, he does a lot), I have a hard time directing my focus—Turner or the cliffs?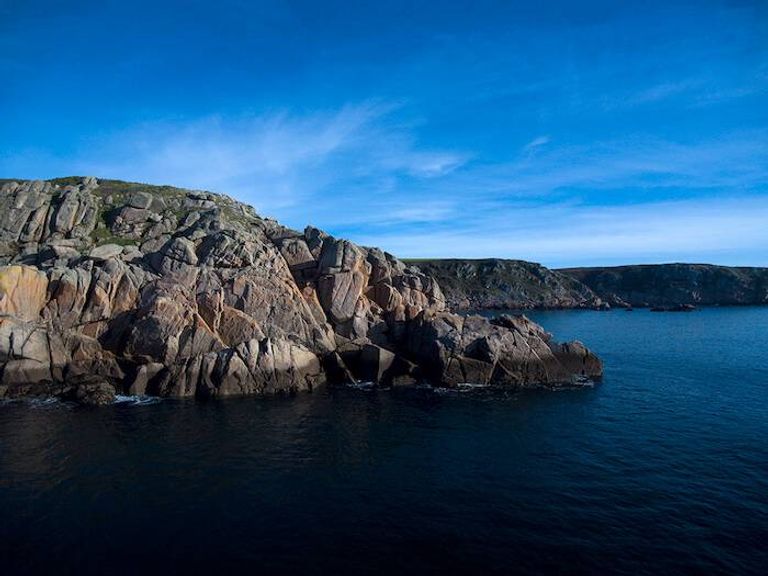 The series projects a believable Cornwall of the late 1700s, but how accurately does it depict the Cornwall of today?
Andrew Moxom is a Minnesota-based photographic artist, formerly of the U.K., whose family calls Cornwall home. The breathtaking landscape first caught his eye in the 1990s and over the years he's been lucky enough to photograph it in a variety of mediums including film, digital and now aerial digital photography using a drone.
The Cornwall in his photographs reflects what is evident in "Poldark." Moxom described it as "a beautifully rugged and unforgiving place. The landscape is stunning, and the sense of history and age in everything is all around you."
The scope of that history, however, isn't evident in the TV series. The 250-year-old mines that dot the landscape are far from the oldest relic of the region.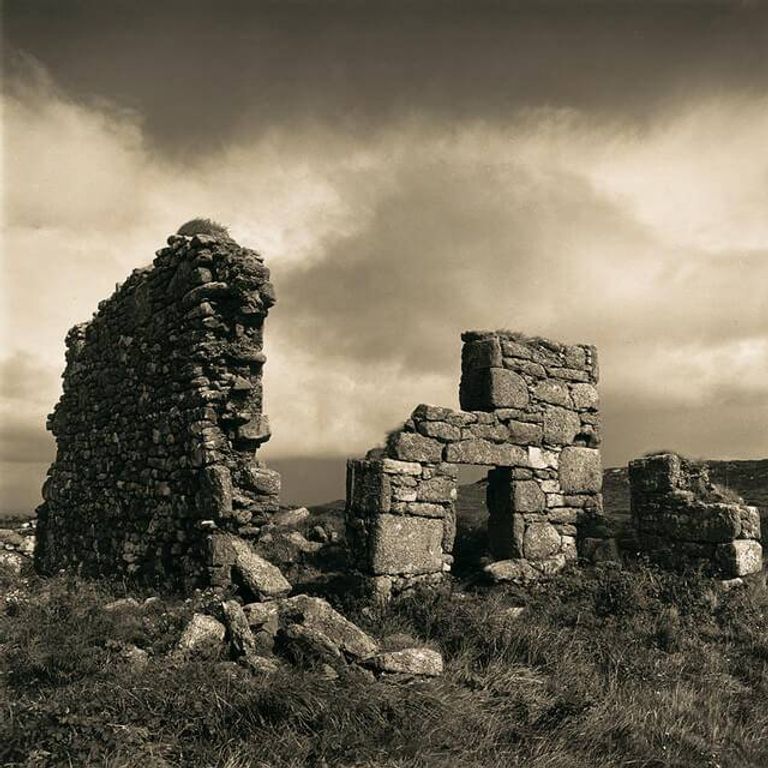 "There are standing stones, and burial quoits (or) dolmens dating back thousands of years," Moxom explained. "There are many places rumored to have been roamed by King Arthur, and influences from the Druids, the Celts, and to the point where Christianity started to filter into the county that are all still visible today."
"Poldark" is a part of the iconography of Cornwall and was as relevant in Moxom's childhood as it is now. A series of historical novels by Winston Graham, first published in 1945, serves as the source material for the current production as well as the original BBC series that was broadcast in the '70s.
While Moxom said the newer "Poldark" series captures "the harshness of the mining lifestyle, and the ruggedness of the people that lived there then and that live there now," we wondered what else is hiding outside the reach of the TV lens? Rewire sat down with Andrew Moxom to discuss the depiction of his adopted hometown, the Cornwall of then and now and how best to capture a historic site with your own camera.
Rewire: How many of the filming locations appear as-is?
Andrew Moxom: Most of the scenes are still the same today as they were in the old days. Penberth Cove is used a lot for some of the small harbor scenes.
Rewire: Is there a lot of TV trickery at play or are the locations really as charming as they appear?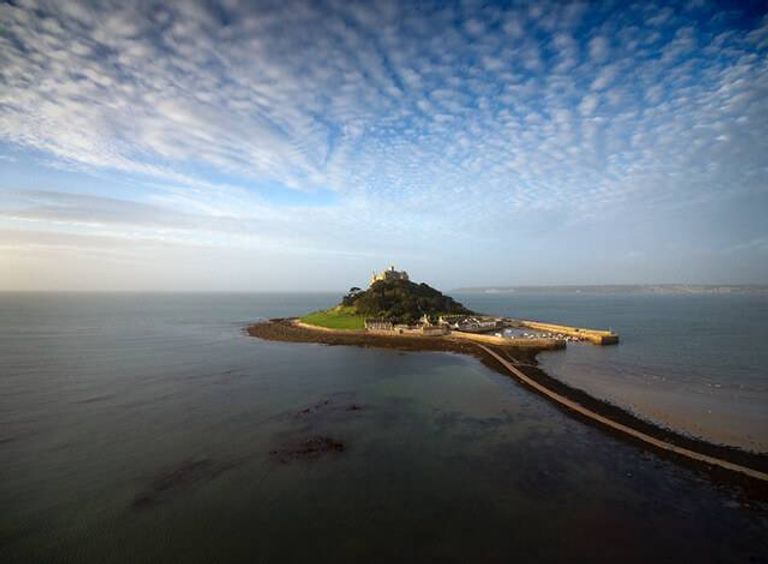 Moxom: There are many sites and buildings in Cornwall that were built very early, and they are still standing today. There has to be some CGI trickery involved to make the scenes more in keeping with the time period they were filming—removing TV antennas or satellite dishes, for instance, on the old cottages.
Rewire: Does mining still play a role in Cornwall's economy?
Moxom: It does still play a small role, although the area lost a lot of jobs when mining was stopped. One town called Camborne has recently reopened one of its major mines.
Rewire: One of the mines is called "Wheal Leisure," with "wheal" being a Cornish word for mine. What other words are unique to the regional Anglo-Cornish dialect?
Moxom: There are several words that you will notice. "Porth" is a small bay or Cove. "Tre" means settlement or homestead and is seen in places called Trebah or Trelissick. "Pol" means a pool, hence town names like Polzeath, Polperro. "Pen" refers to a head and is the prefix in towns such as Penzance, Penryn, Penwith. "Perran" is another prefix used for town names and is derived from St. Piran, the patron saint of tin miners and Cornwall. So there are towns called Perranporth, Perranuthnoe, Perranarwhorthal.
Likely the most famous word used for a tourist in Cornwall is an "emmet."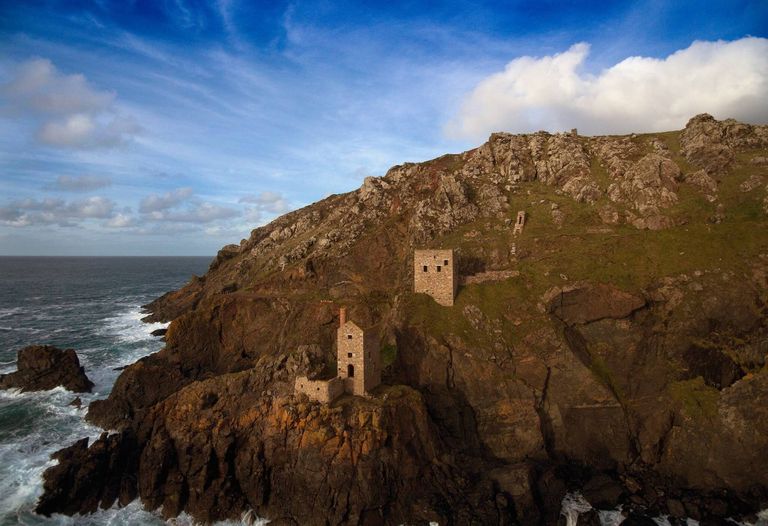 Rewire: What are your favorite sites that have been featured on the series?
Moxom: Penberth Cove, Porthgwarra, Porthcurno, Botallack, and Porthchapel locations have all been used to film various scenes in the "Poldark" series. My favorite area is the Botallack Mine area. The view is breathtaking, and the access to the mine buildings and ruins is unprecedented.
Rewire: Do you have any favorite locations that haven't been used as a location that you'd recommend to visitors?
Moxom: I would recommend a visit to St. Michael's Mount off the coast of Marazion. It is managed by the National Trust, and open to the public. When the tide is out, you can access the mount via a cobblestone causeway and take a nice stroll out. Once the tide comes in, there are ferries that can take you each way.
Rewire: What is the most iconic Cornwall site?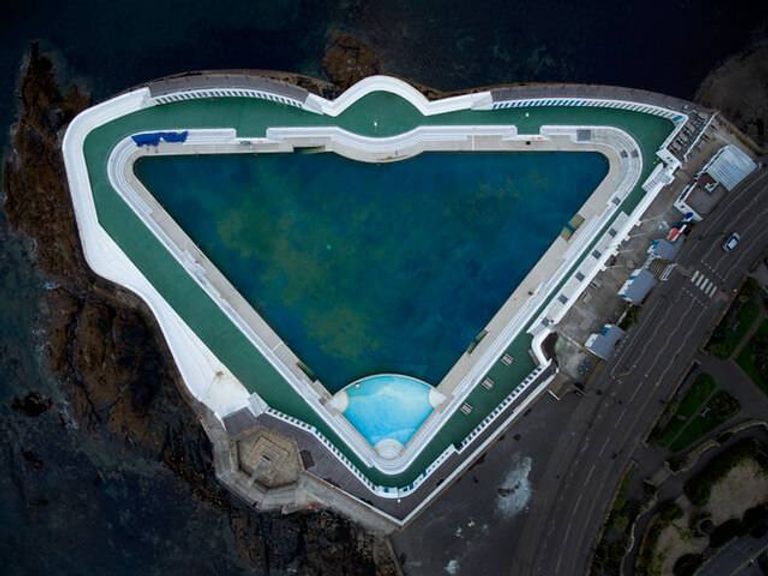 Moxom: I would have to say that St. Michael's Mount, Tintagel and the towns of St. Ives or Penzance would be the most famous Cornish sites.
Rewire: Any advice for photographing historic sites or really capturing the personality of a location?
Moxom: Like many areas in the U.K., a photographic trip to Cornwall needs some degree of planning, and a creative dance around the weather. Timing is everything. Summer is usually best, but if you can, time it over weekdays. Otherwise, there can be many people around during the weekends. I would advise buying Ordnance Survey maps of any areas of interest.
Lighting in Cornwall is usually best during the golden hour prior to sunrise and sunset. Try to exploit the raking shadows and softer light at these times where possible. If it is a bright, cloudless day, lighting will get too harsh for many locations, so you will have to get creative and look for smaller things to photograph that are either sheltered or use filters to control contrast. One area I have explored a lot when the weather is harsh is the Kennal Vale area as it is set in a valley and is sheltered by lots of big trees.
Rewire: Last question—is that water as cold as it looks?
Moxom: Yes, it is very cold and unforgiving. The Cornish coast has taken many lives.

[gallery link="none" ids="30458,30463,30468,30461,30456,30448,30462,30470,30469"]