How The Plant Brings Food Production Full Circle
by
Jim Newberry
If you ever had to read Upton Sinclair's "The Jungle" for history or literature class, there's likely a certain not-so-flattering image of Chicago's meatpacking district and its businesses' practices that lingers in your mind: Filthy and dangerous working conditions and minimal pay for employees and huge amounts of pollution pumped out into the environment.
What if I told you one of the buildings that for decades housed a meat processing operation in Chicago's Back of the Yards neighborhood has been completely transformed into a sustainable vertical farm—complete with chicken coops, crop and algae cultivation, a bakery and a brewery?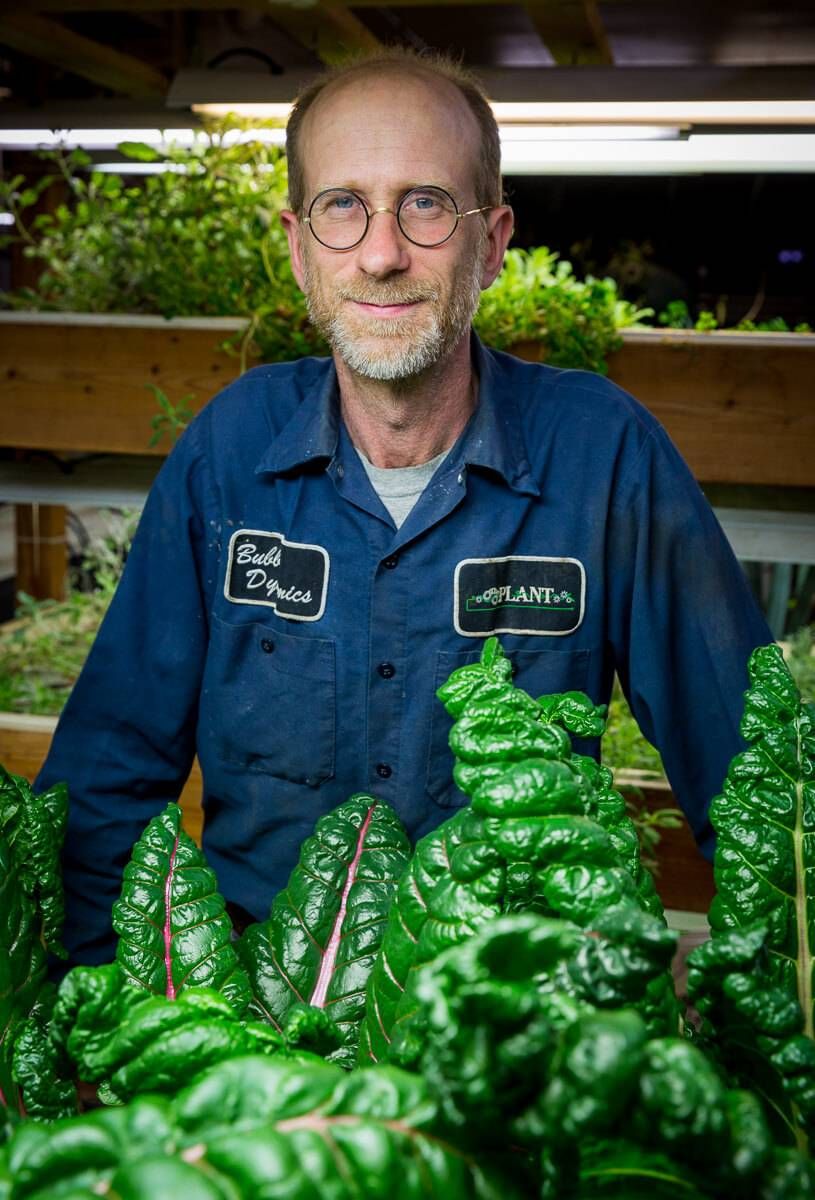 That was John Edel's vision for The Plant, a "net-zero" food production collective. He and his team repurposed every room in the old brick building to fit the organization's mission: to change the way the city thinks about food production.
What does it mean to be net-zero?
A net-zero energy building is one that produces about as much energy as it uses, making it a self-sustainable closed system. At The Plant, the waste created by producing and processing beer, fish, kombucha and more is used to generate the energy The Plant needs to produce and process these products—and so the cycle continues.
Because they represent closed, self-sustainable systems, net-zero energy buildings contribute zero or minimal pollution to the environment.
Rewire talked with Edel about the driving principles behind The Plant and why net-zero energy food production is important.
Rewire: What were your initial ideas for what The Plant would be and how did that vision change?
John Edel: I've always looked for new uses for old buildings. The Plant was originally programmed as a vertical farm in a World War One army supply depot in Chicago's Central Manufacturing District. When that acquisition fell through, I started looking on the open market. Where we ended up, in a 1925 vintage pork packing facility, turned out to be an ideal for building a food-business incubator. We try to keep as much of the original look and feel of the space as we can by repurposing smokehouses, meat rail, and stainless fixtures as bathrooms, shelves, doors, or whatever we can think of.
Chicago's Packingtown was the largest in the world, and drove fully one-third of the city's economy for a time, and it's important to me to keep that history alive, particularly the labor and immigration aspects.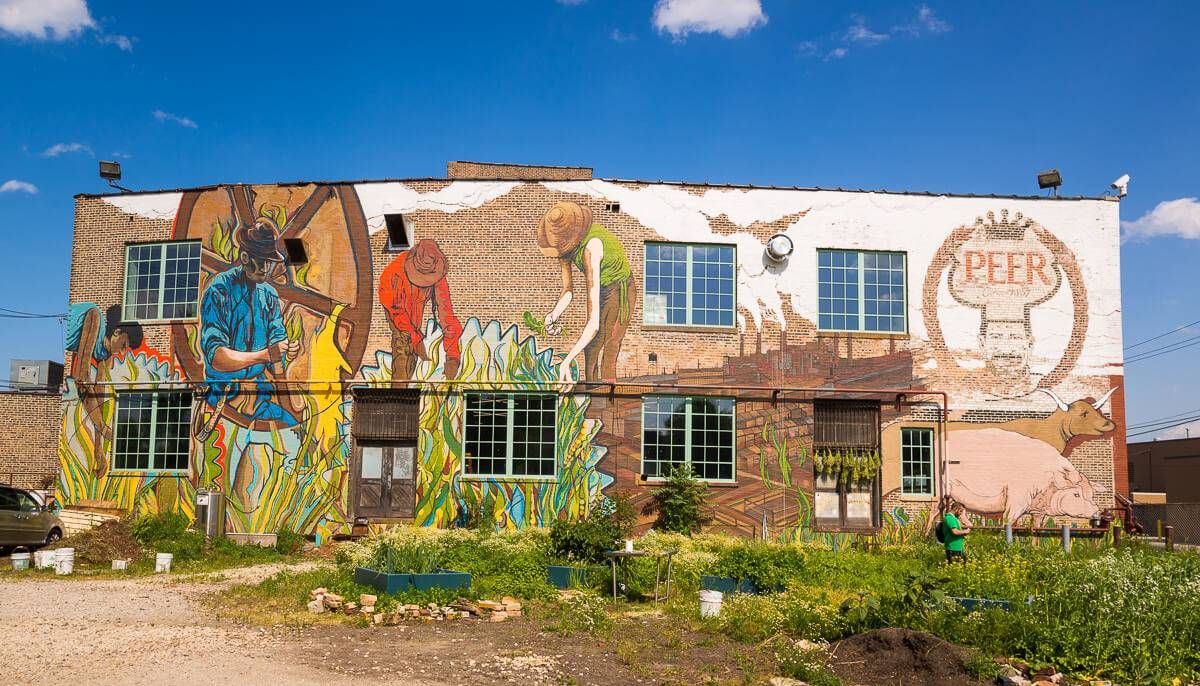 Rewire: How does it feel to be running a socially conscious, eco-friendly operation in a former meatpacking facility?
JE: Chicago has traditionally been a leader in food technology, so it's totally appropriate to break new ground in the same space that has pushed innovation for 150 years.
The big packers were very efficient—they used to brag that they used "everything but the squeal." That said, we have several vegans on our construction crew who see it as attacking the meat world directly from the belly of the beast.
Rewire: The Plant uses aquaponics systems to grow food. What is aquaponics, and why is it a good way to grow?
JE: The Plant is a living laboratory focused on closing waste loops in food production. Carbon dioxide, oxygen, grains, yeasts, heat, cardboard, can all be recycled internally as inputs for other businesses within the facility. Aquaponics mirrors nature by using bacteria to convert fish waste in nitrites and nitrates, which are what plants eat. You feed the fish, the fish feed the plants, and the whole thing feeds you.
We develop clear demonstrations of biomimicry and industrial symbiosis to educate planners, policy makers, and engineers on the benefits of the circular economy, while bring economies of scale to small start up businesses.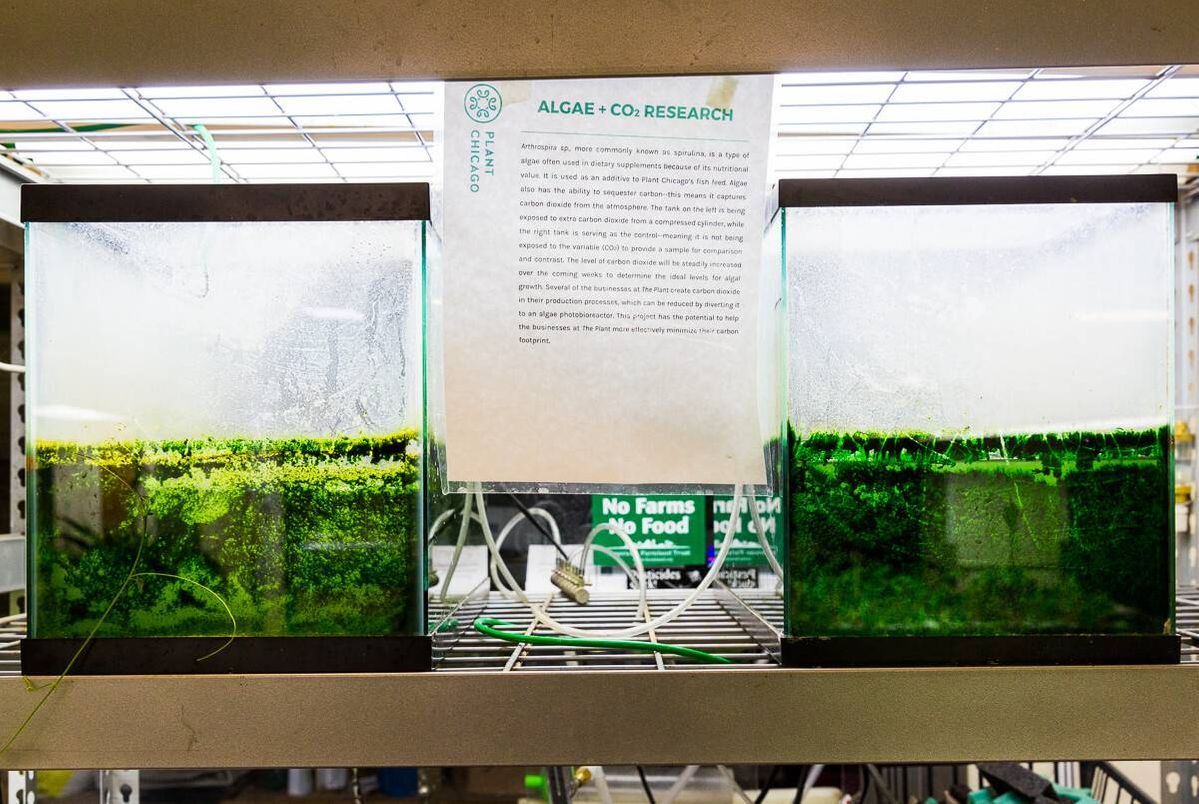 Rewire: Community education seems to be important to The Plant—you host workshops and lectures, and there's a farmer's market every weekend. How has the Back of the Yards neighborhood community reacted to the project, and how is local community involvement important?
JE: We work hard to encourage our community to come into the facility and learn about food production, energy, and waste, because the best way to spread ideas is through direct contact.
I think Back of the Yards residents were initially skeptical of what we were up to, but as more and more jobs are created in the building, and people have met us, they've warmed up quite a bit.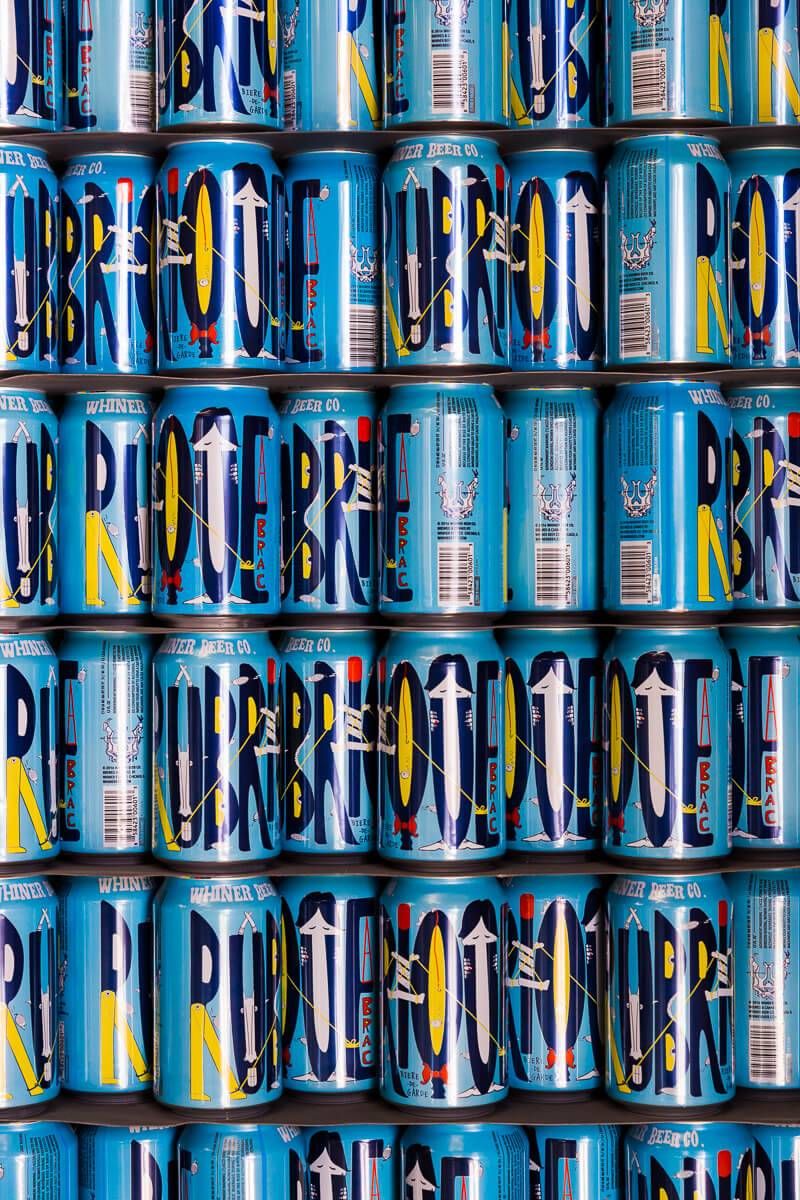 Rewire: Creating something ambitious like this from scratch would be quite daunting for many people. What advice would you give others about about making big ideas a reality?
JE: As with any big task, you have to break it down into smaller parts to avoid being overwhelmed. I set goals in two- to eight-week periods covering construction and research projects. But most important is keeping your long-term vision alive by getting others excited about it too. We have a steady stream of volunteers who re-invigorate the staff and remind us all of why we are doing this in the first place. Use common sense, look at your sub-tasks, everything can be viewed as manageable bits and pieces. You can learn to do just about anything.
Web editor Katie Moritz contributed to this article.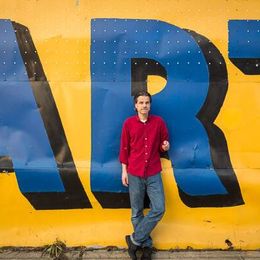 Jim Newberry
is an internationally published, award-winning photographer based in Los Angeles. His interest in photography began as a young child, when his father—James Newberry, who founded the photography department at Columbia College Chicago—gave him a camera and taught him how to use it. He later graduated from Columbia, and soon after began shooting assignments for magazines and record labels. Jim continues to shoot for editorial and commercial clients, as well as shooting fine art photography, especially street pictures.