Moving Back in With My Mom Turned Me Into a Plant Dad
How a reluctant gardener sprouted a green thumb during the pandemic.
by
Jared Alexander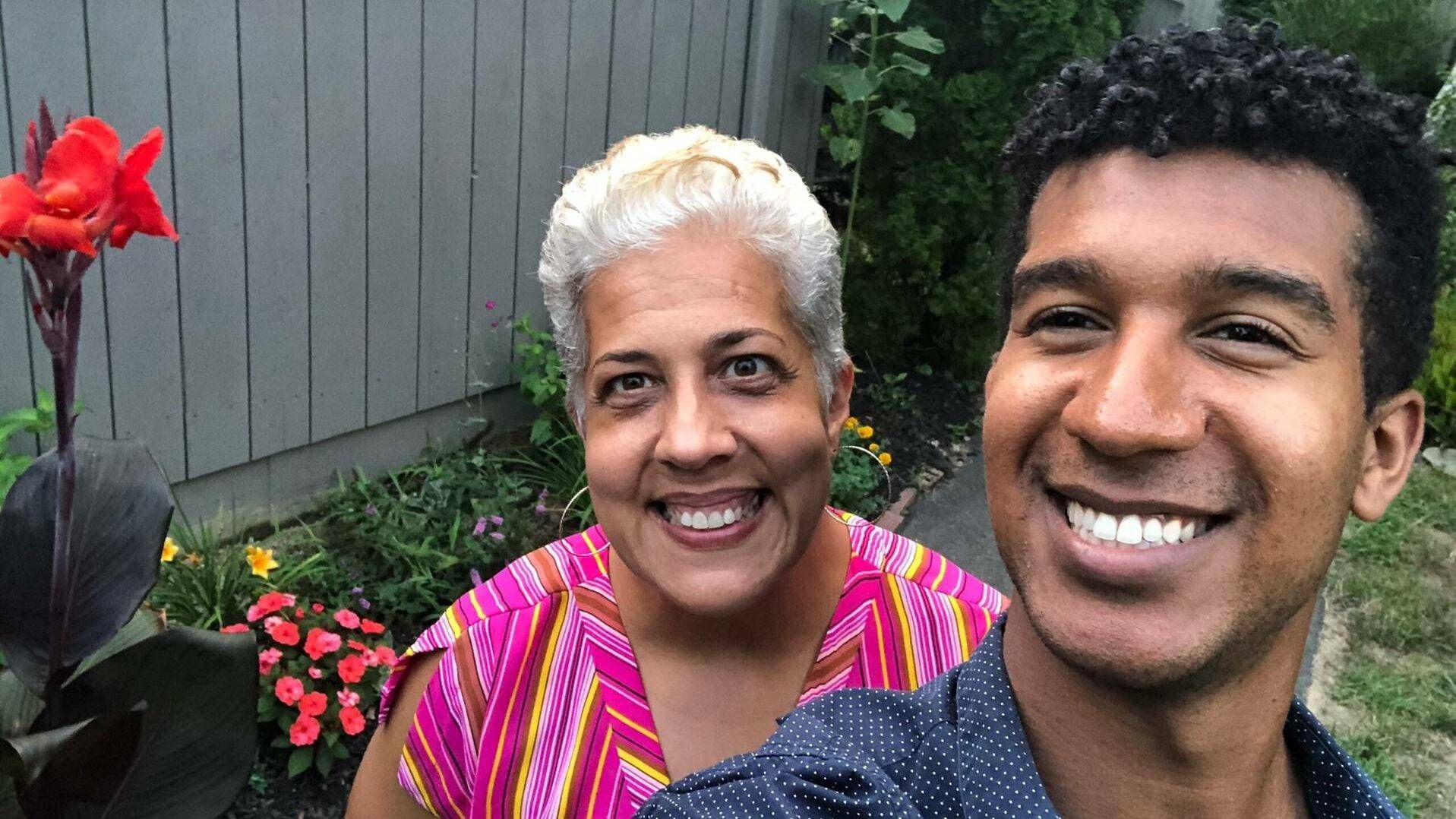 Here's the thing: Though I come from a family of gardeners, I've never had a green thumb.
My childhood consisted of expansive Sunday dinners, filled with delicious tomatoes, collard greens and potatoes straight from my grandparents' garden.
But besides watering a little here and mowing a little there, I didn't do a lot of yard work as a kid. And my mom also didn't have much of a green thumb — or anything resembling a garden — for most of my life.
So it was to my surprise that a little over a month into my quarantine back home in suburban Connecticut, as April's never-ending showers slowed and the sun began to shine a little brighter through our windows, my mom came to a sudden decision: She was going to finally grow a garden of her own.
A reluctant gardener
"Nice!" I replied, in response to my mom's new hobby.
Like I said, gardening isn't exactly the most thrilling concept to me. I was perfectly fine continuing my quarantine with my books, Real Housewives and the occasional walk. 
And so my mom began without me. She started spending an hour outside every day with my aunt, and together they filled the barren yard with everything from black and blue salvias to gorgeous yellow daylilies.
Unlike my mom and me, my aunt has the biggest green thumb in the world. Her garden has won multiple awards from the city of Bridgeport. It's as if any plant she picks blossoms and blooms with a single look, creating an oasis that seemingly sprouts from nothing.
I've always admired her garden from afar, enjoying the display without stopping to think about the work and dedication that goes into it.
One day, while I was deep in a book, my mom came in for a water break. She asked the dreaded question I knew was coming.
"Jared, do you want to join us?" 
I had spent the past two months indoors, only going outside for a walk, if that. This was the deciding moment: to help or not to help.
To be honest, I didn't want to be the jerk son who stayed indoors while his mom and aunt gardened away. Plus, I knew it would help make some sort of memory, something to break the monotonous cycle of our pandemic days in 2020.
"Um, sure!" I replied.
So I put on my Nikes, filled up my water bottle and went outside. 
First steps
We spent the next week tending to the garden: add flowers, spread dirt, water, repeat.
From sprawling azaleas lining the front of the house to soothing lilac catmint popping up in bursts of color, the once-empty space began to fill. 
My initial indifference and apprehension slowly turned into genuine curiosity and interest. As I watched my mom fill her yard with plants of her choosing — vibrant reds and purples and blues, lighting up the home where we'll probably spend the rest of this year — I began to understand the appeal of gardening.
The real test
Then came the real test: My mom got called back to work at her school. 
This hobby of her choosing now became my chore. Those gorgeous plants and flowers, reds and purples and blues, all still needed to be watered every morning, this time by one person. Me.
And so it started. I'd wake up to a note or phone call from my mom, gently reminding me to "water the plants."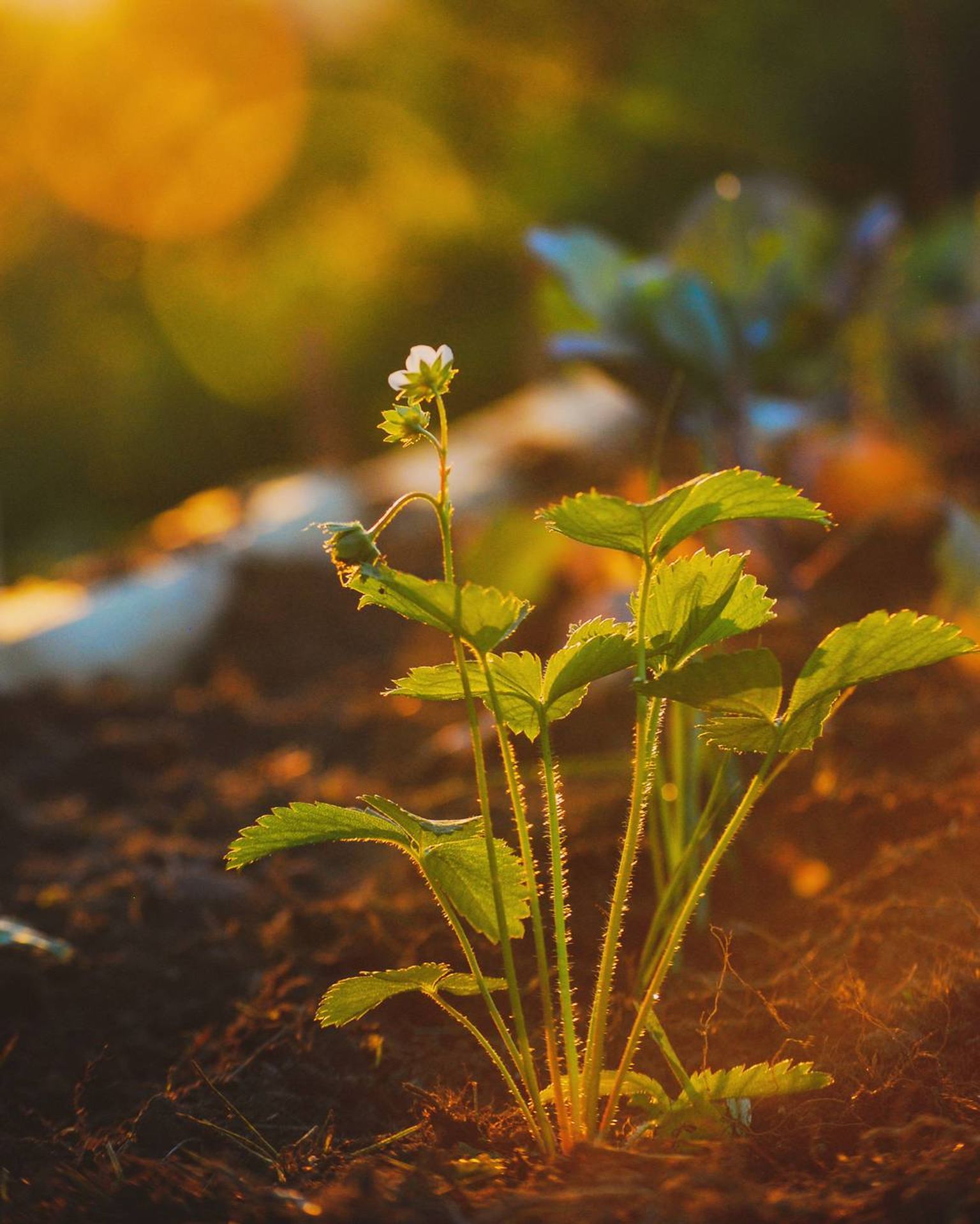 As fun as it was planting them, watering just felt so tedious. It sounds simple, but it's much more involved than you think: Turn the water on (lefty loosey), roll the hose out, water (for MUCH longer than you think), aim at the correct angle, find a water pressure to avoid damaging the plants, water enough so they aren't dry, but never overwater them (you don't want to get mold).
The rules felt so rigid, ruining my perfect quarantine sleep-in flow. Yeah, flowers look nice, but all that work? Watering every single day?! Get out of here.
Still, I did it.
Some days I didn't water enough, some days too much.
I've come to learn that plants are very vocal. They will let you know what they think of the job you're doing, which in turn alerts my mom to the type of job I'm doing. I forgot to water for one day and my precious elephant ear plant started to wilt and shrivel.
But I also learned that you can't rush the watering. When you take your time and give them the attention they need, they bloom. 
The plants I picked out myself are finally coming along. My sunflowers and elephant ear plants are huge. A few weeks in, this dreaded chore slowly turned into my solace, a ritual I've actually started to look forward to. 
The joy in gardening, I've found, is all in those tangible results of your hard work, tender care and dedication, when you wake up in the morning, pick fresh mint for your water, and see your flowers blooming with life.
Routine, routine, routine
Before quarantine, I clung to rituals: yoga in the morning, subway commute on the 1 train, morning cold brew (oat milk, always), front desk work. All these repetitive actions helped me feel, well, like me.
As we were thrust into quarantine, the new normal of less ritual and endless amounts of freetime, I felt a bit lost. My sense of self, wrapped in these routines, shifted. Who am I without these things? What grew in their absence? Was I growing at all?
Through my new ritual of watering the plants every morning, I not only helped them grow, but I started to grow again as well. My sense of self came back, my time to think, to dream, to sing and imagine while I watered. It helped ground me into who I am once more, all through a routine that, frankly, started as a pain.
All in the journey
Gardening has also been an exciting adventure to share with my mom.
Aside from counting the shows we've binged or take-out restaurants we've tried this year, we can look at this beautiful garden and count the hours that we put in. (Okay, she definitely did way more than me, especially in the beginning, but still!)
Those morning waterings, the way our stomachs dropped when finding dry flowers, or waking up early to water just for it to rain later in the day, weren't for nothing. We built something together that I would've missed out on had I not been forced to move back home, which makes it that much more special.
My mom feels similarly, and she's still getting ideas for new plants to add to the garden. 
"To be able to see these plants and say, 'Wow. We did that!' is the best part," she said to me recently. I couldn't agree more.
This year has tested all of us, playing with our expectations, ripping our stability away and forcing us to look inward. Through gardening I've been able to look outward again, to remember the world around me and where I'm headed.
My mom, so happy to see all the new life around her house, already has her eyes set on next year.
"Even though I won't garden in the winter, it'll give me time to plan and regroup. I can pick out some new flowers for an earlier spring," she said, which sounds like a great way to spend the cold months, if you ask me.
Watering my green little friends and watching them bloom has reminded me that even though I feel stuck, even though life is seemingly paused, I too am growing, learning and in bloom. Always.