Pit Bull Group Outings Are Changing the Breed's Reputation
by
Heather Morrison
When Rudy walks into a room, people sometimes get nervous—he's an almost 80-pound pit bull.
But Rudy and his owner, Kelly Perry, are part of Los Angeles Responsible Pit Bull Owners, or LARPBO, a group trying to change the public's view about pit bulls one pack walk, training session and competition at a time.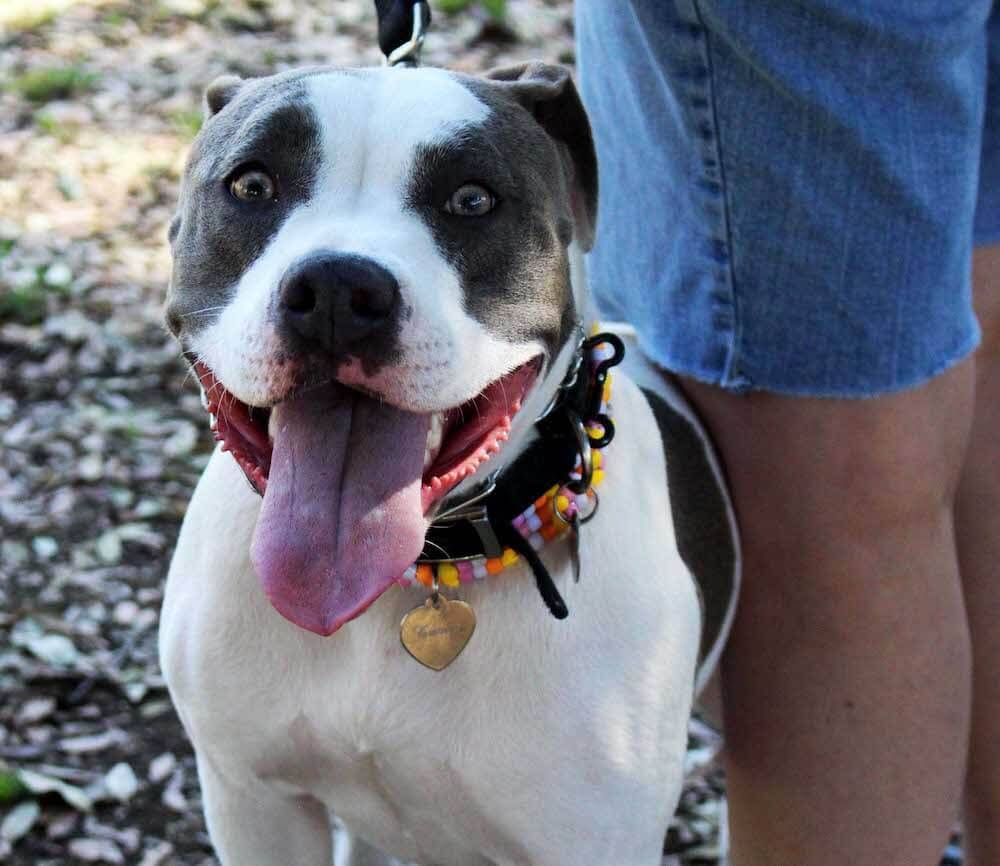 "A pit bull is not a ferocious beast. It's not a magical unicorn," said Perry, LARPBO's dog sports coach. "It's just a dog."
LARPBO offers cheap weekly group training sessions in public parks around Los Angeles. They also offer one-on-one training, boarding, advance classes and pack walks.
Because of the breed's bad reputation for being aggressive or even violent, pit bull-type dogs have the highest numbers of intake at shelters, according to the ASPCA. Of these, only 15 percent are adopted and 40 percent are euthanized. Almost 10,000 pit bulls have been euthanized in Los Angeles since 2012 alone, according to LA Animal Services.
LARPBO aims to change the perceptions that land these dogs in shelters. But it also works with Wags and Walks Dog Rescue to get shelter pit bulls adopted. During any given class you're likely to see a leash or bandana that says "Adopt me."
Foster families bring these dogs to class to help them transition from shelter life to life with a family.
"We're putting them into a home, getting them around people, family and friends—just getting them loved," said Tino Sanchez, 48, LARPBO's head trainer. "That way when they go to a home it's an easier transition."
Giving dogs the skills they need
Perry is an aerospace engineer during the day, and she brings her love of science to her classes. Setting off a small foam rocket, Rudy sets the tone for the rest of class.
"When you're an aerospace engineer, I'm sorry, but your dog just has to know how to launch a rocket," she said.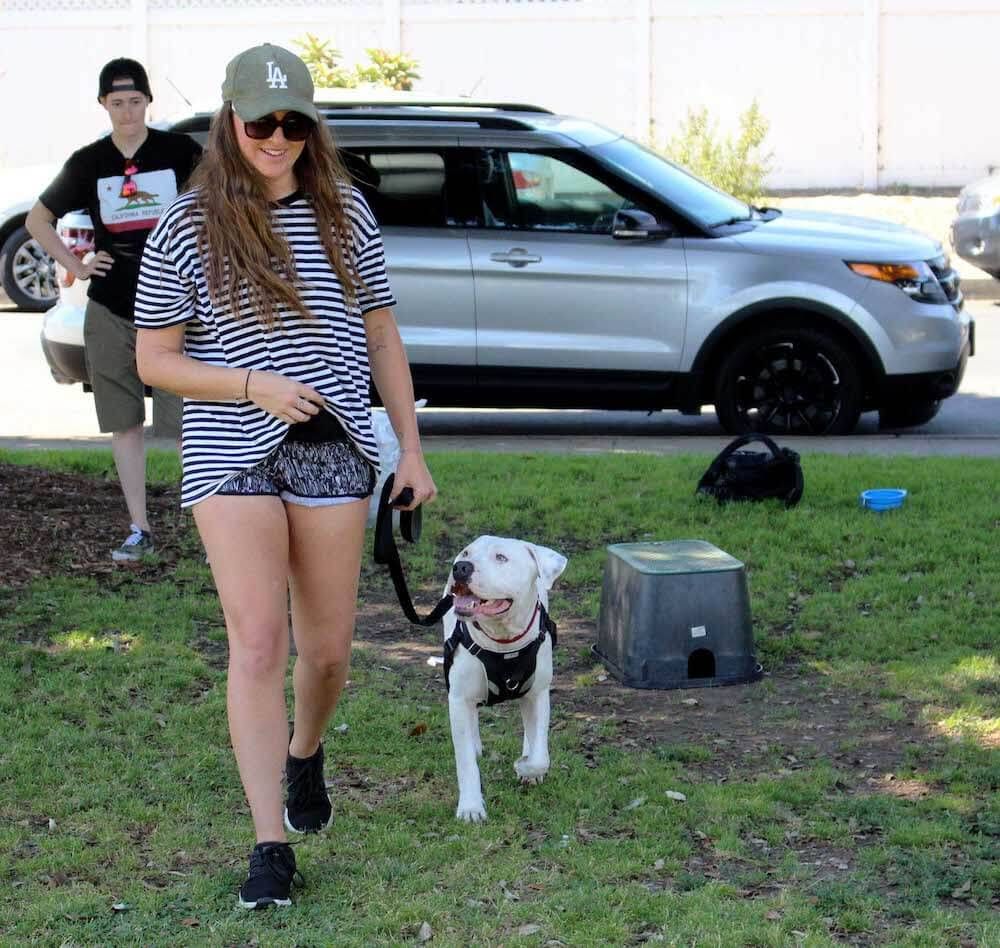 The class is spent learning fun tricks and games to play with your dog. Perry described it as gym class for dogs because every week the students learn a different type of sport—one week it might be Frisbee, the next it's agility.
"(These activities are) actually your reward for having an nice, obedient dog," Perry said.
But most dogs have to start with the basics in LARPBO's group obedience class.
On July 21, about 35 dogs and their owners came to a public park in Sherman Oaks, California. Filled with sports teams practicing, kids playing on the playground and other distractions, this mostly pit bull group had to learn to listen to their owners despite it all.
"This is a community of people who actually care about training their dogs and having well adjusted dogs," said Jessica Lee, 33, who attended the class with her dog, Hippo.
Lee said Hippo initially had some behavior issues. She wasn't having luck with other trainers, which is why she decided to start looking for a pit bull-specific group.
Since then, she's seen major changes in Hippo.
"All dogs are a work in progress," said Sammi Maon, 52, volunteer coordinator for LARPBO. "It's never too soon or too late to actually train your dog."
Learning confidence together
Maon said she had similar issues with her dog before joining LARPBO. She realized she was giving her dog a lot of love but was lacking in training skills, and that hurt their relationship.
"Obedience helps you create a connection with the dog because the dog is looking for you to become the leader," she said.
Through training sessions with LARPBO, she became more confident in her abilities, and her dog could tell.
---
"I really believe my dog reacted the way she reacted initially because I wasn't confident, I didn't know how to read her body language," Maon said. "It wasn't until I became more confident that I realized she became more confident."
Sanchez has been training dogs since 2004. He said some people might be surprised at how well all the pit bulls behave in his class, but that's nothing new to him. On top of training, he has five pit bulls of his own.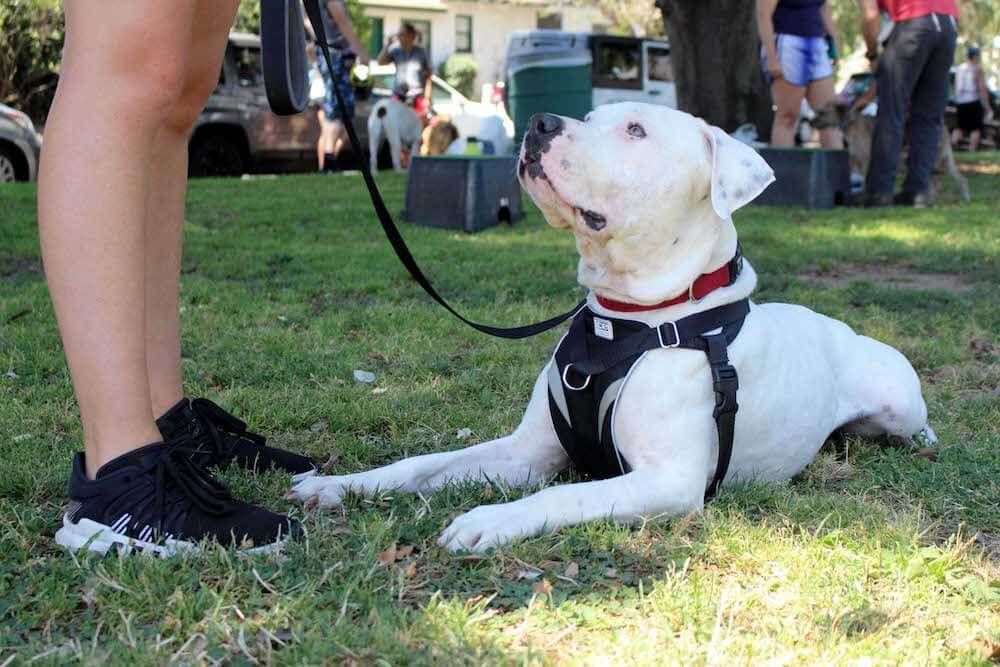 "They're super willing to please their owner," Sanchez said. "They learn extremely fast."
Training your pit bull, or any dog, he said, is the best thing you can do to help them. It's important to find a good trainer in your area.
After that it's all about showing the public what these dogs can do. For Sanchez, social media was his second-best friend.
His Facebook page, Peace, Love & Pit Bulls, has almost a half-million followers. He's posted photos of his dogs in kissing booths and videos of a pit bull puppy trying to walk on a treadmill. People love it, he said.
But on Saturdays, it's all about bringing the community together in person.
Ash O'Donnell, 30, and her 1-year-old dog, Ace, originally came for obedience training, but found a much-needed support system of people who won't automatically judge her dog.
"It's really awesome to be able to have a community where everyone understands that these are good dogs and they're really well-behaved dogs," O'Donnell said.
All the LARPBO volunteers know how important it is to raise awareness, create community and tell the truth about the dogs they care so much for.
The truth about pit bulls, Perry said, is that they won't give you a lot of personal space.
"If you don't like getting your face licked, you don't like your dog in the bathroom with you, then maybe this isn't the best breed for you," she said.
Photos by Heather Adams.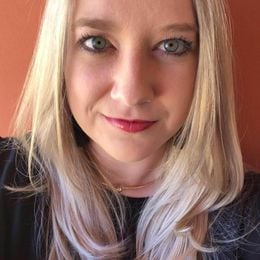 Heather Morrison
is a freelance reporter based in Los Angeles. She reports on religion and disability rights. Follow her on Facebook, Twitter and Instagram for photos of her dog.