8 Pieces of Advice for Interfaith Families, from Interfaith Families
by
Caitlin Kerfin
Slowly but surely, the religious landscape of the U.S. is changing: the faiths are more mixed together now than ever before.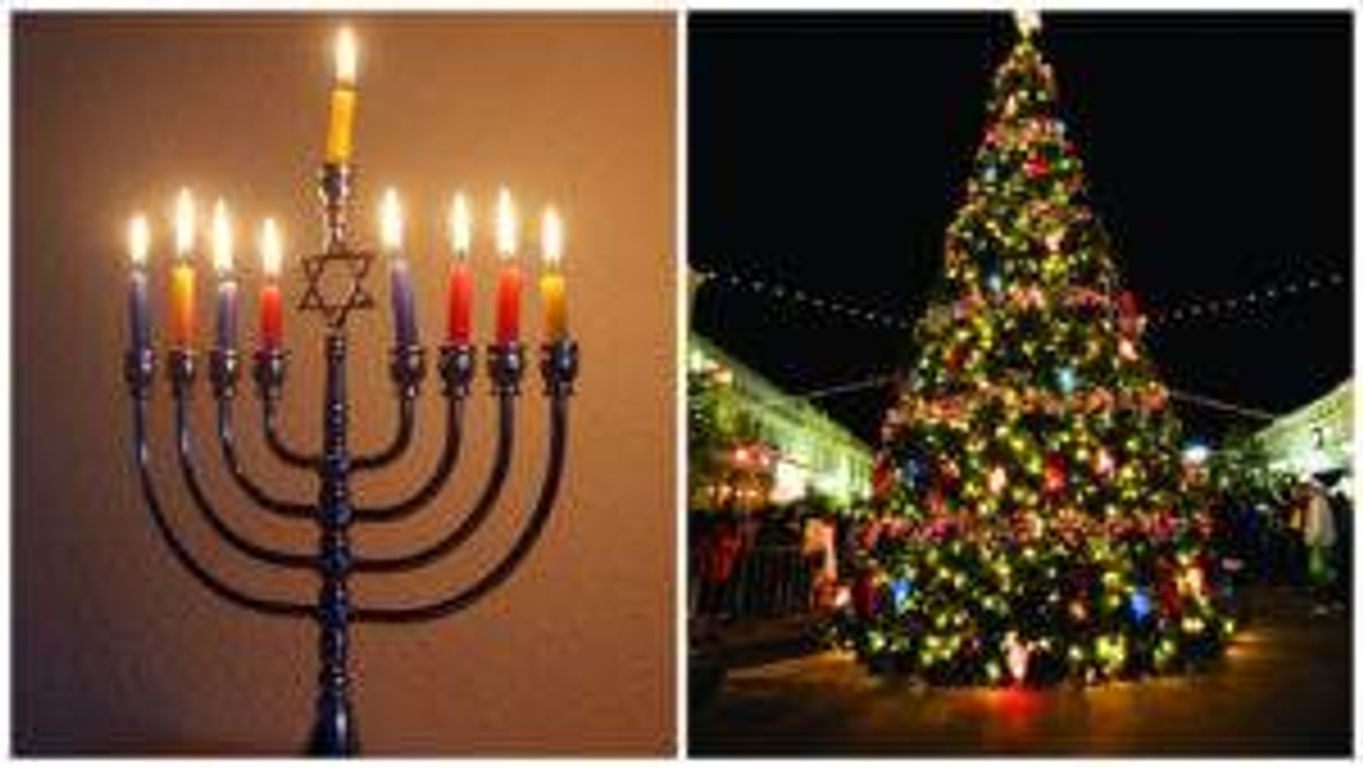 According to a study by the Pew Research Center, millennials are more likely to have been raised in an interfaith home than any other generation. A little more than a quarter of adults born between 1981 and 1996 say they were raised in a religiously mixed family, compared to 20 percent of the previous generation. And while interfaith couples have become more and more common, they still need support, said Susan Katz Miller, author of "Being Both: Embracing Two Religions in One Interfaith Family." She is the product of an interfaith family, was raised Jewish and married a Protestant Christian. She and her husband practice both religions with their children.
"(Being an interfaith family is) about love transcending difference, encouraging bridge-building and peacemaking," she said.
The holidays are a great time to focus on common ground.
The Jewish Community Relations Council and Islamic Foundation of Greater St. Louis brings people of different faith groups together for a day of service every Christmas, said Gail Wechsler, director of domestic issues and social justice for the council. They often partner with the Interfaith Partnership of Greater St. Louis on this event. Other cities like Detroit and Salt Lake City do similar work to bring faith communities together to learn more about each other.
Wechsler said the event is a forum for interfaith couples to support each other and focus on the common values of peace and love—what the spirit of the holidays is all about.
Demystifying interfaith marriage
Instead of focusing on challenges and differences, Katz Miller is working to help people who don't have a lot of experience with interfaith marriages learn there's joy and creativity to being a part of an interfaith family.
---
Every marriage is an interfaith marriage because if you think about it, no two people have identical beliefs," Katz Miller said.
The way each person practices their faith is different, and there are many ways of affiliating or not affiliating with a religion, she said. Besides, almost everybody is related to somebody who married someone of another religion.
"Those people can be leaders in making peace, bridging difference and they bring something to the world that is valuable," Katz Miller said.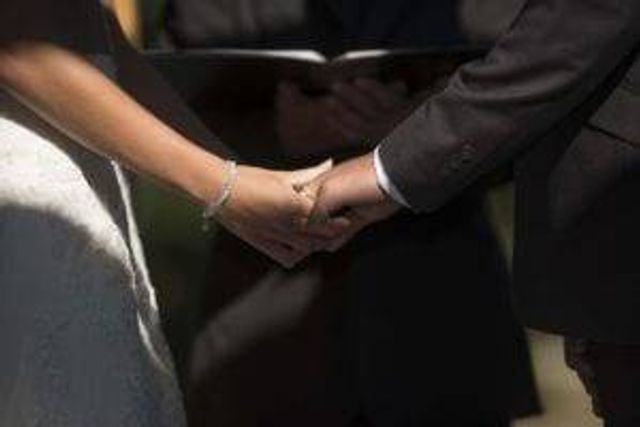 According to the Pew study, the most common combination of interfaith couples is one Christian and one unaffiliated spouse. Katz Miller said she thinks the growth of the religiously unaffiliated population can be attributed to some religious institutions' intolerance of certain groups of people.
Rather than follow a specific faith tradition, more and more young adults practice religion in their own way. Institutions might go away, but religion won't, Katz Miller said. People can value traditions, but might not want to affiliate themselves with dogma and policy.
However, welcoming interfaith families is great way to reach people and increase the population of a religion, Wechsler said.
"When we talk about what some of the concepts are of our religions, we realize they're really very similar," she said. "The things that unite us are bigger than anything that divides us."
There's no right way to raise your family in an interfaith home, but here are some pieces of advice from the experts:
1. Start the conversation early. Wechsler suggests talking about religion and how you'll raise your children before you get married, but Katz Miller says don't make the agreement official. They don't usually hold up because people change as they get older, she said. "Religious identity and practice is fluid and flexible," Katz Miller said.
2. Tell the kids what you believe. Katz Miller encourages families to share both sets of beliefs and cultures with their children whether they're religious or not. "Children will grow up to make their own decisions," she said.
3. Find a community that's inclusive, like an interfaith organization. Wechsler has seen more interfaith families in reform and conservative synagogues over time, and some even accommodate by holding religious school on Saturdays so the family can also attend church on Sundays if they want to. She suggests searching websites and asking around your community to see what's in your area. "It's hard to be an interfaith family and be alone," Katz Miller said.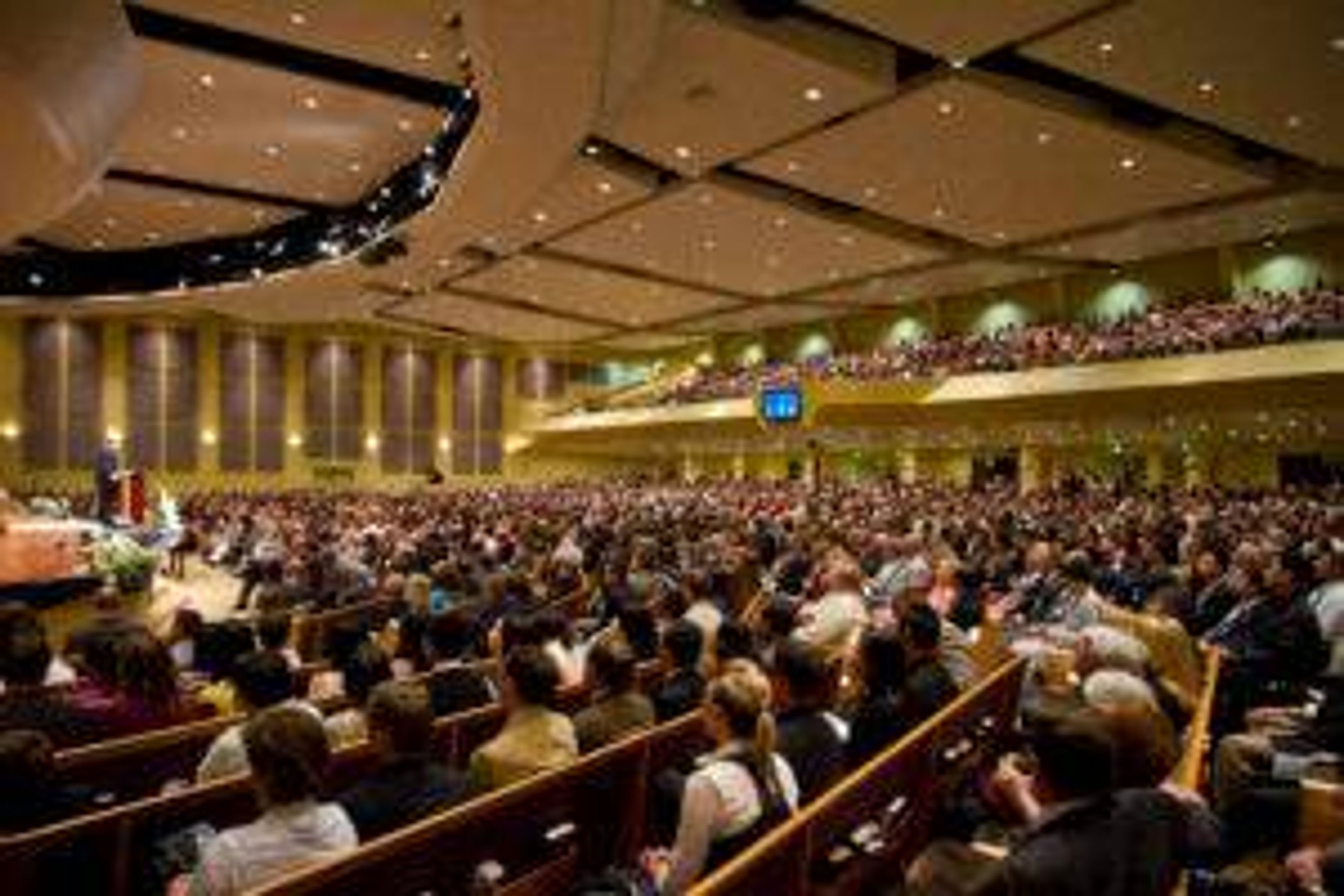 4. Learn as much as you can about your partner's religion and your own religion. And do it together. Be a part of each other's communities if you're going to be part of two, Katz Miller said. Accompany each other to services: it's a lot harder to be on the same team if you're each going your own way. "You need to be able to have an open mind and enough affection and intellectual engagement with your partner's religion or secular community to support each other," she said.
5. Check in regularly. Discuss how both partners feel about their religions and how much they want to pass that on to children. Again, be fluid and flexible as things change over time.
6. Read about it. For Katz Miller, it's important to give children some degree of interfaith literacy, so she suggests finding places of worship that provide religion classes in other faiths or interfaith groups on college campuses. Children are never too young to learn about the world, she said, so take a trip to the library and look for books that explain the religions represented in your family and their holidays.
7. Celebrate your way. Many couples choose to combine aspects of both religions for holidays, but keeping them separate is OK, too, Katz Miller said. Her family chooses to keep Hanukkah traditions separate from Christmas so their children can learn the differences between the two religions and celebrate them. But for millennials, she says it's common find dreidels or blue and white ornaments on the Christmas tree or tinsel on the menorah.
8. Enjoy yourself. Burnout is a danger for interfaith families in December. Trying to fit in a lot of Christmas and Hanukkah traditions can be draining, but Katz Miller says preserving the joy of both holidays is important. Find the traditions that are most important to each spouse and bring those forward to pass on to your children. "I feel empowered to try to make the religions in my family the best they can be and the best for my family," she said.