Your Employer's Letting You Pick Your Job Title. Now What?
by
Julia Ries
You may have noticed that job titles have gotten a bit of a makeover recently. HR managers are now frequently called "happiness managers" or "people partners." Data analysts are commonly referred to as "data gurus" or "data detectives" and communications professionals are going by "brand magician" or "storyteller."
It may seem a bit extra, but the trend has actually been backed up by science. Research published in the journal Academy of Management suggests that creative job titles can energize workers and help them find autonomy and identity in the workplace.
Because of that, more and more companies are letting employees create their own job titles.
"Allowing employees to shape their own job titles lets them express themselves and reflect their priorities," ResumeGenius HR manager Samuel Johns said. "We've found that employees feel a greater sense of belonging to the company after they've chosen their custom title, and feel proud of their new moniker."
Robot whisperer? Sure! Idea wizard? Why not! Chief troublemaker? It can't hurt! Right?
Well, not so fast. As it turns out, a super out-of-the-box job title could actually give you some trouble down the road, career experts warn. Here's what to consider if you've been tasked with titling your new role.
Make it relevant to what you do
While it may be tempting to label yourself a "champion of everything" or perhaps a "trend visionary," these sorts of titles don't really tell people what it is, exactly, that you do for a living.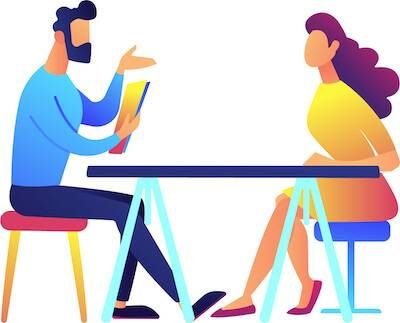 "A job title should be widely understood both internally and externally," said Fiona Kay, a digital marketing executive with the recruitment agency Nigel Wright Group. "Particularly if you're in a client-facing role, it is important that (clients) can fully appreciate what your role is."
Before you decide on a name, Kay recommends testing out some of your ideas on colleagues within the industry and friends outside of the industry to get a sense of whether or not the title makes sense.
If you do opt for a more off-beat title, you may want to have a standard "backup" job title accessible for when you meet with your more traditional clients.
Some companies — like ResumeGenius — provide employees with two sets of business cards. One includes their custom title and the other lists a more conventional one. This gives employees the opportunity to make the best impression depending on who they're meeting with, Johns explained.
Pick a title that'll make sense to recruiters
You'll also want to consider how your title might affect future career prospects. Although a job title might seem like a small thing, it can say a lot about your personality and the type of workplace culture you tend to fit in with.
Furthermore, a job title typically implies what your background is in, what your salary may be, and what your level of seniority is — among other key recruiting factors, according to career experts.
"It's important to ensure your title is widely recognized throughout your industry so that potential future employers recognize the level of seniority and the capabilities and responsibilities associated with your position," Kay said.
By using a clear, descriptive moniker, hiring managers can easily determine what your job responsibilities have entailed along with how you've progressed throughout your career.
If you are set on using a quirky term like "Jedi" or "whiz" in your title, add your department into the phrase (think: marketing Jedi or research whiz). This won't leave people entirely in the dark about what kind of work you do.
You can always translate it later
Now, let's assume you've decided on being an "Agile evangelist" — whatever that is — and want to start searching for a new job in a couple of years.
While you shouldn't change your job title on your resume (this could raise some serious questions when a future employer does a background check), there are some workarounds.
"When in doubt, in parentheses on LinkedIn and your resume, translate your fun job title into a standard one," said Jennifer Brick, a career coach and founder of the career transformation firm Capdeca Solutions.
According to Brick, listing the closest traditional title can make your application or LinkedIn profile more visible on an Applicant Recruiting System, or ATS, which is the software recruiters use to scan and select qualified candidates.
For example, if you decide to be a "rockstar engineer," simply add "(site reliability engineer)" next to it.
Bottom line: It's totally okay to get creative when picking your next job title. Just try not to get too carried away with it. And, hey, even if you do, there's always a way to communicate it in standard jargon.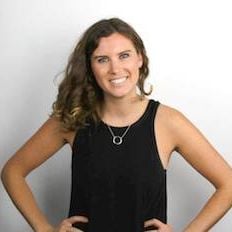 Julia Ries
is an L.A.-based writer covering health, wellness and life-type stuff for Rewire, HuffPost, VICE and Healthline, among other publications. You can see her work at juliaries.com.