Things I Learned Hosting a Phone-Free Dinner Party
It was one part birthday party, one part social experiment.
by
Kelsey Yandura
"Kelsey, I'm so p*ssed I can't take a picture of this cheese board," my friend sighed from the back porch. "I'm never going to forgive you for this."
The statement was justified. I walked outside to behold the wooden slab covered in apricots, grapes, gouda and chevre. Golden hour was peaking, and the whole scene was drenched in a first-day-of-summer kind of nostalgia that made my fingers itch for my iPhone.
"Sh*t," I whispered.
"Yeah," she nudged me with her elbow. "I hate you."
A phone-free evening
This sort of magical moment would usually call for immediate Instagram documentation. But phones were off-limits tonight. In honor of our friend's birthday, I was hosting a tech-free dinner party that was half birthday celebration, half social experiment.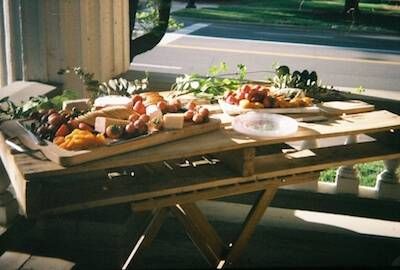 As 10 of our friends filed into a charming historic apartment, we poured generous glasses of rosé, dutifully admired (and eventually destroyed) the aforementioned cheese board, and dropped our phones into a box in the corner of the room.
It was beautiful, romantic and (more than once) a little frustrating.
We paid better attention to our surroundings
The most obvious (and perhaps most tragic) part of the evening? No phones meant no cameras, no Instagram stories, and ultimately very little documentation of a notably beautiful evening.
Most of us noticed almost immediately that our automatic response to a beautiful setting is an attempt to take a photo of it, whether for the sake of social sharing or personal memory.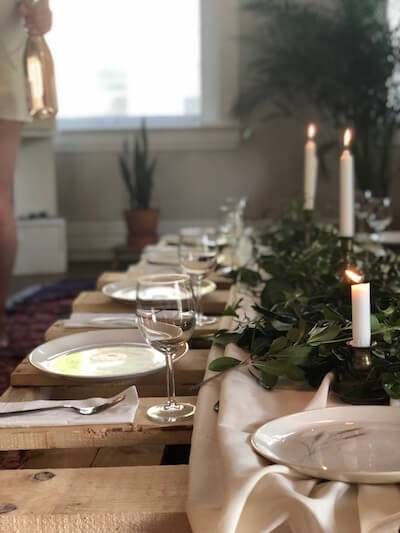 "I have a very bad visual memory," explained one friend. "And it's funny to think that tomorrow, when someone asks me how the party was, I'm gonna want to pull out my phone and say, 'Oh, let me show you a picture of how pretty it looks!' But instead, I'll have to describe it."
Everyone agreed: Knowing we weren't going to be able to look back at the night later, we were actively paying more attention to the details, from candlesticks to place settings.
But, as one of our friends pointed out, the photo you end up taking never does the moment justice, a fact that sometimes causes a certain level of anxiety.
"It's easy to think, 'This moment is so special that it deserves the right photo!' So you just keep trying to take 'the' picture, and it ends up just removing you from the moment you're trying to value."
There were more pauses
Despite the fact that the attendees were all pretty good friends, most of us instinctively reached for our screens if we found ourselves disengaged in conversation.
One friend noticed: "There was a moment when everyone kind of dispersed, and I was just sitting in the dining room. I didn't have a filler. Usually, I would look at my phone, but instead, I was forced to go find someone to connect with."
Another had a similar experience. "I had this moment when I paused, and I wasn't talking to anyone, and no one was talking to me. Usually, I would have been really insecure about that."
Instead, it drove a feeling of gratitude.
---
"I was looking around at everyone and just started feeling so thankful. And, talking about it now, I realize that I probably wouldn't have had that moment if I would have had my phone. I would have just picked it up and started scrolling Instagram."
The conversation centered around more immediate topics
We also noticed a subtle shift in conversation style.
"My favorite thing was... usually when you're out to dinner with your friends, or just hanging out, you're always referencing your phone," one woman explained. "Like, 'Oh my god did you see this funny joke or video?' or whatever. It was so nice tonight that everything we talked about was relevant and here and present."
It seemed like we were more engaged, a little more imaginative, and overall more willing to pursue conversational rabbit trails, from astrology to AI.
It turns out, this wasn't a coincidence. According to one study, the mere presence of your smartphone (even face down on the table) influences your ability to think clearly and maintain a strong train of thought.
We dressed differently
One of my favorite effects of the evening? It changed the way we chose to look.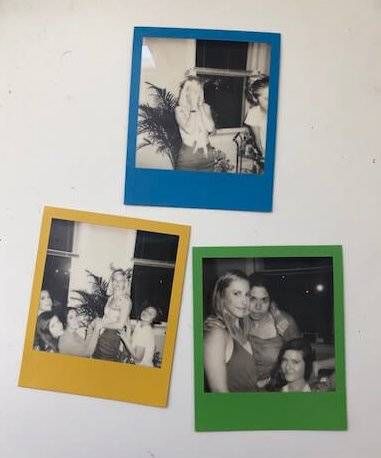 Faced with only the eyes of the women present, some of us felt the freedom to look a little less polished, while others were willing to be a little more daring.
Some wore lipstick, others didn't wash their hair, and (to our delight) we realized that most of us had opted out of a bra.
We knew that our overall appearance choices had no consequences. None of it would come back to haunt us in unflattering tagged photos or videos, and the phone-free environment seemed to foster a more relaxed sense of self in each of us.
"In general," explained one woman, "I feel more confident when I know that I already trust the people who I'm walking into a space with."
It turns out, this safe space doesn't generally include everyone else's Instagram following.
A good experience
The night was a tremendous success. Stranded without our tiny metal sidekicks, we looked a little less "on brand," completely lost track of time, and probably got a few details wrong about our astrological signs.
At the end of the night, we still fished our phones with a strange sort of delight, eager to respond to texts, check Beyoncé's Twitter feed, and queue up the perfect tune for the drive home.
While this experience isn't likely to change our daily phone use, it certainly brought to light the way we experience social gatherings differently without them. We left thankful for modern technology, as well as the ability to disconnect from it a few hours.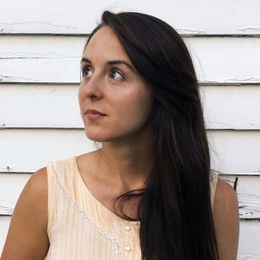 Kelsey Yandura
 is a freelance writer, editor and journalist based out of wherever the nearest library is (usually Denver).