What Does Philanthropy Look Like When You're Broke?
by
Katie Moritz
November 12, 2018
|
Money
We grew up with our parents and grandparents mailing off checks to organizations they support—typically the same amount, once a year, without fail. But when was the last time you did that? If you're in your 20s or 30s, probably never.
While research has uncovered that millennials aren't any less generous of spirit than older generations, spending formative years in the Great Recession, inheriting a rocky economy and developing a skepticism around institutions has changed the way we give back.
"The younger you are, the more likely you are not giving to institutions, but giving to causes you care about," said Jake Blumberg, CEO of GiveMN and adjunct faculty at the University of Minnesota, University of St. Thomas and Hamline University, where he teaches courses on fundraising and leadership.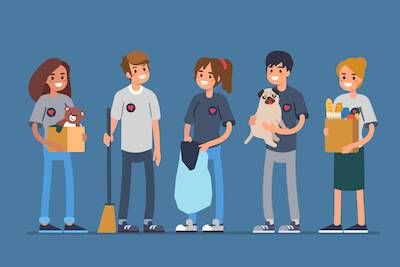 Today, there are four generations of people participating in philanthropy. Millennials and younger define that much more broadly than older generations do. In the minds of young adults, donating to an organization and "giving to a friend's GoFundMe page to help with their direct health care costs" falls into the same bucket, Blumberg said. "That's not traditionally considered philanthropy" and it's "not going to show up on tax report."
Likely because of that, giving in the traditional sense is down, said Una Osili, associate dean for research and international programs at the University of Indiana Lilly Family School of Philanthropy.
Yet young people are more engaged than ever, with nearly half taking actions to advance social causes they care about, according to the 2017 Millennial Impact Report by Achieve and the Case Foundation. Typically, those actions don't include cutting a check.
A different landscape
GiveMN is an online one-stop-shop donation platform that allows Minnesotans to give to their choice of 10,000 nonprofit organizations across the state. Using the site is similar to online shopping, making it simple for anyone who has ever added anything to a digital cart.
Though you might think young adults would dominate the GiveMN platform, that's not the case, Blumberg said. People 40 and younger make up only 30 percent of the site's donors, tracking with philanthropy trends for the age group.
However, while we're not giving as much, those of us who are participating in traditional philanthropy are supporting more organizations than our parents and grandparents did. Millennial donors support an average of 10 organizations a year, while Baby Boomers support an average of three, Blumberg said.
"From a nonprofit perspective that creates some interesting dynamics," he said. A smaller pool of money spread across more organizations means individual nonprofits are "needing to get more folks engaged in younger generations."
Why the scarcity? Many millennials got their start in the workforce "during the Great Recession so have faced more uncertain incomes and wealth compared to their parents or grandparents," Osili said.
Our experience with the economy, as well as shifting social norms, is causing us to delay traditional adult milestones. A lot of us are focused on getting established, and it's putting off other things—like our ability to donate large amounts to charity.
"Millennials are not only at a life stage dominated by career and family priorities; they have inherited a world of economic uncertainty in which nothing can be taken for granted," states The Next Generation of American Giving, a report by the Blackbaud Institute for Philanthropic Impact.
"There's no question the day will come when Millennials are a philanthropic force to be reckoned with. That day, however, is far from imminent."
On top of life stage circumstances, millennials are "growing up in a different moment in terms of trust of institutions" than the generations before them, Osili said. We're less trusting of all institutions—from the government, to religious organizations, to political parties, to the media, to corporate America, to nonprofits.
"That crosses over to younger donors wanting to make sure the cause they're supporting with their dollars or time is a really worthwhile cause," Blumberg said. "Not just one that makes them feel good but is actually doing good.
How we give
Are we making up for our lack of funds by giving our time and skills to organizations we care about? Not really. Volunteerism is also down for younger generations, Osili said.
Besides the fact that there's never enough time in the day for most young working folks, this could be due to the many other ways millennials find to give back or get involved.
Voting, posting to social media, signing petitions, contacting elected officials, spending money with brands that share their values and participating in protests, marches and rallies are all ways millennials see themselves as change-makers, according to the Millennial Impact Report.
And those GoFundMe campaigns and birthday fundraisers on Facebook? They're not yet being accurately counted by the people who track giving.
"We haven't solved for yet how to get a good snapshot of what philanthropy looks like to younger people," Osili said. They "may be giving the same amount ... and that's not showing up in the same way."
Younger adults are more likely to think of themselves as "supporters" rather than donors or volunteers, Blumberg said. To engage this group, organizations will need to learn how to tell their impact stories, especially on social media.
"What online engagement allows us to do is really make it clear what that $100 gift meant to people that benefit from that organization," he said. Because of younger adults' tendency to be skeptical of organizations, they're "more likely to engage with organizations that are good at telling their impact story and have clear outcomes from their work." Nonprofits that can learn how to do this will be more successful at capturing millennial dollars.
One stereotype about younger adults in the philanthropy sphere "is that they don't give money, that they are not as generous as previous generations," Blumberg said. "And that's just not true. As we look at generational trends, millennials are right on track."
In addition to earning and re-earning trust, the nonprofit world will need to develop a new way of tracking giving that accounts for generational differences and technological shifts.
"The reality is millennials experienced the recession in a way that a lot of other generations didn't, but that lag doesn't mean folks aren't giving at all."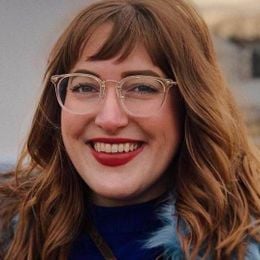 Katie Moritz
was Rewire's senior editor from 2016-2020. She is a Pisces who enjoys thrift stores and pho. Follow her on Twitter @katecmoritz.