A Simple Checklist for Personal Finance Minimalists
by
Jamie Lynne Burgess
When it comes to personal finance, we're not all over-achievers. Some of us are financial minimalists, and we like to keep our portfolios as clean as our countertops. Some of us simply have other priorities that are taking up energy, like a fitness goal or a new relationship or a puppy. All of these are crucial pieces to your overall sense of health and wellness, to having a well-balanced life.
Financial health is also part of this picture. So even if you're not sure where to start on the road to financial wellness, this is your shortest checklist, the one built for minimum effort and maximum peace of mind. And trust me, with these few documents in place, you'll feel more relaxed than if you spent $10,000 on a two-week meditation retreat in Tahiti. It's the most luxurious thing you can give yourself: peace of mind.
1. Track your spending
You don't need a $0-based budget; you need to do what works for you and your lifestyle. Still, all the basis for financial health is here, in knowing what you spend.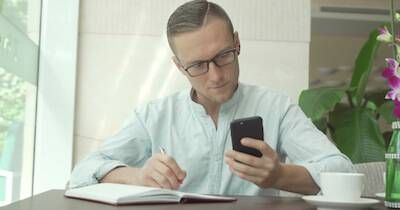 If you prefer not to track or budget yourself, outsource it to an app, but make sure to adjust and make modifications where artificial intelligence fails. And check it regularly, even if only to get an idea of where your money goes.
Keep a general idea of your ratio—what you spend on housing, savings and lifestyle—and then modify to meet your personal goals.
2. Get insurance that meets your needs
If you've decided you're adult enough to get married, you need to face the fact that you should have life insurance to protect your spouse. There are also plenty of reasons why young, single people should still consider life insurance, a list which includes:
You have debts with a cosigner, such as a car loan or private student loans
You have a family history of certain illnesses that may make it difficult to procure insurance in the future
Someone else depends on your income, like a parent or a roommate
But more likely, you should consider disability insurance, which would help recoup lost income if you were to be injured or incapacitated. Renter's insurance can also be extremely helpful and obtained at a minimal cost.
The best thing for your financial health and happiness is to form a relationship with a local insurance broker you trust, who can advise you based on your personal needs.
3. Sort out financial power of attorney
If you have your financial power of attorney document signed, you can sleep like a baby.
While you might think a document like this is unnecessary for a single person, I tend to think single people are most at risk: without a spouse, it's not immediately obvious who your choice should be for financial proxy, the person who will make money decisions for you if you can't.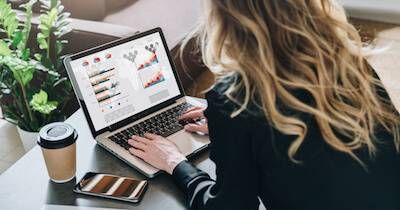 In a moment of crisis when this document is warranted, you don't want a court deciding for you, and you certainly don't want the people who love you to have to worry about court fees or late fees, because a court process can be lengthy. Designating a financial POA is a savvy move that can help you feel secure in your financial life.
While we're at it, download an emergency contact app, one that can easily be accessed from your phone's home screen. This is a small but efficient way to allow people to access your phone in a time of emergency. While not necessarily a financial document, it goes hand-in-hand with your financial health, and will definitely buy a little peace of mind.
4. Set a savings goal
Having a hefty savings account holding three to six months of living expenses is a great end game, but in the meantime, simply having a goal in mind can help you build momentum and feel good about moving forward.
Interest attracts cash, so if you rename your savings account "New Car," you're more likely to throw money at it. This little hack can help you build toward your future and feel confident about your budget.
With all the extra stuff that clouds modern life, it's easy to get bogged down in the details. While we might enjoy some wonderful conveniences today, we also have a lot to contend with—it's easy to understand why you might feel overwhelmed when it comes to money.
But by checking these things off your list, you are starting out on the road to financial health. It'll give you the confidence to do even more. With these tasks accomplished, you can sleep easy, relax and enjoy the peace of mind only money can buy.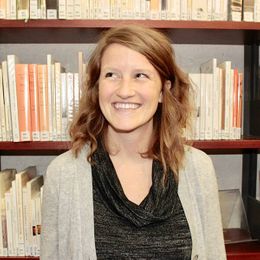 Jamie Lynne Burgess
is a writer who is fascinated by how places shape culture. Get in touch on Twitter @jamburgess or Instagram @jamielynneburgess.