So You Think You Know PBS KIDS?
by
Rick Ellis
Children's TV shows are a lot like the family bathrooms at Target: you tend not to notice them until you have kids. But once there's a child in your life, you're suddenly super thrilled to know that someone has thoughtfully provided something that exactly fits your needs for the day.
Even though I watch TV for a living, I hadn't spent much time with children's TV since my early days with Sesame Street. But once I had my son, it was clear I was going to have to find some television programs that managed to be both educational and fun to watch. I also wanted to find programming that wasn't jammed with commercials for Stompeez and Super Soakers or come-ons for branded merchandise (yes Dora, I'm looking at you). So it wasn't long before I found myself checking out PBS KIDS and that pretty quickly became the default TV choice for my preschooler.
Public television rebooted its children's programming back in 2006 and has been adding a new show or two every year. So now parents have a wealth of family-friendly shows to choose from, some of them based on familiar characters from their own childhoods. The result is that when it's time for your child to watch a little TV (and the little tykes really should have some limits), then you know any show you turn on is going to be appropriate and educational.
So what can you expect to see on PBS KIDS? Let's work our way through some of the possibilities: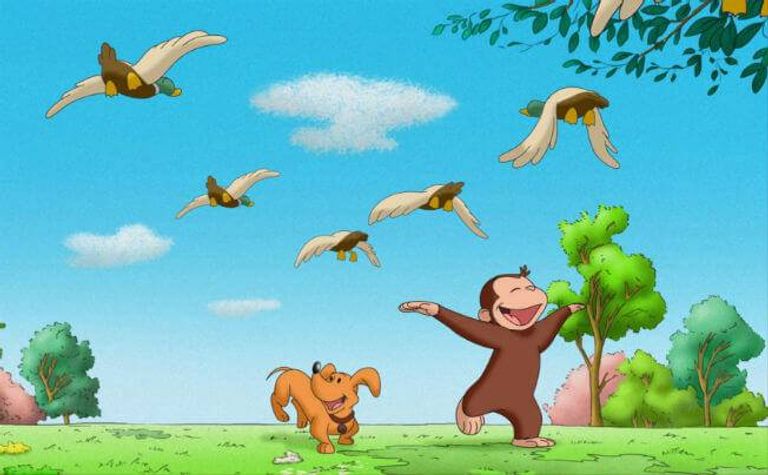 The TV series shares producers and an animation style with the 2006 feature film of the same name and maybe that's why the animation is so playful and first-rate. The episodes are split between those set on a farm and those taking place in an old high-rise in the big city. But regardless of the location, each segment pretty much has the same premise. George gets curious and/or tries to do something that is too advanced for him and things proceed to go horribly wrong. If you grew up reading the Curious George books, you're going to really enjoy the show, which remains faithful to the joyful feel of the original stories. And your little one will get a kick out of watching George try and solve his latest problem while you try and figure out why no one in the big city seems confused by the sight of a monkey taking a city bus to the museum.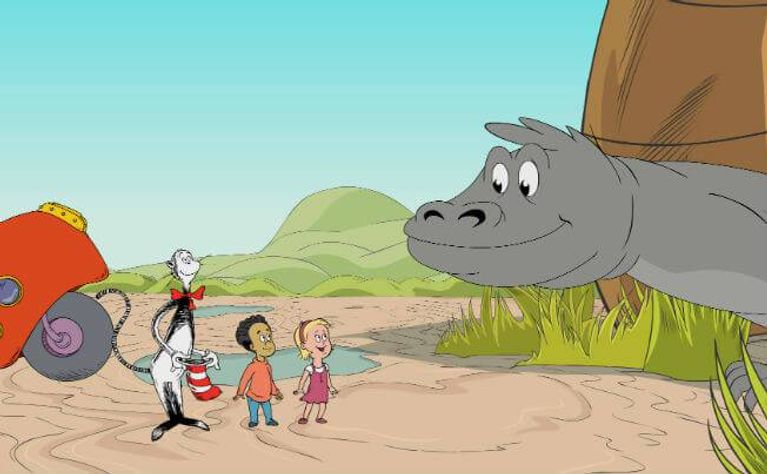 The Cat In The Hat Knows A Lot About That
Based on the iconic Cat In The Hat books, this animated series stars Martin Short as the voice of the Cat in the Hat. Aimed at preschoolers, each episode involves the Cat, six-year-old neighbors Nick and Sally, the Fish, and Thing One and Thing Two heading out to answer some nature or science question. If you're an adult, your tolerance for the show will probably depend on your willingness to hear Martin Short do a wacky voice for a half hour at a time. But I can tell you from personal experience that kids love the show and watching it also inspires them to read the seemingly hundreds of Dr. Seuss books.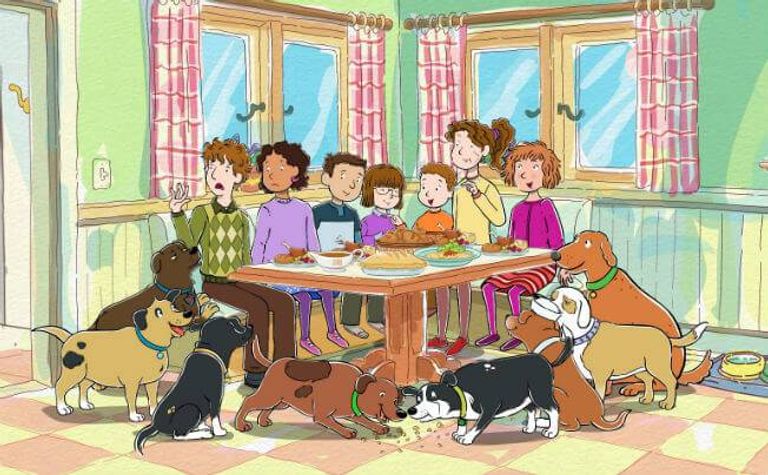 Based on the popular children's book series, the show follows the adventures of a talking dog. Martha uses her newfound speaking abilities to order pizza, call into radio talk shows and generally cause a lot of good-natured mischief.  Each episode features some new vocabulary words and as weird as it sounds, your child can increase his or her word knowledge along with the dog. The episodes are a blast to watch and the show does have one of the oddest origin stories in all of television: Martha gained the ability to speak after she mistakenly ate alphabet soup.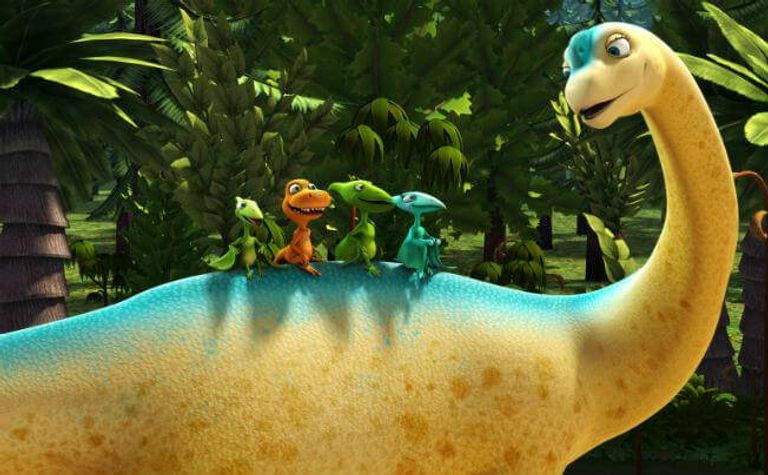 Speaking of odd, it's difficult to find a children's show with a more deranged premise. Apparently producers were worried that a series about dinosaurs wouldn't be unique enough to capture the imagination of today's jaded kids, so they tripled-down on the wackiness. The show centers on the exploits of a dinosaur family, but this family travels around visiting other dinosaur families on the "Dinosaur Train." Yeah, some ambitious dinosaurs have apparently built a train that runs on such a regular schedule that is has a conductor. Oh, and did I mention the train also travels through time? Sadly, it only travels to other places in the dinosaur era, which unfortunately rules out the sure-to-be-fun Dinosaur Train/Thomas the Tank Engine crossover episode. But the show is more than slightly off-kilter, which is what makes it fun to watch. I especially enjoy the disclaimer at the end of each episode where a scientist comes out and reminds kids to more or less ignore what they've just seen. For instance, a warning that the average Tyrannosaurus Rex wasn't really interested in playing football with other species of dinosaurs (tennis, of course, is another story).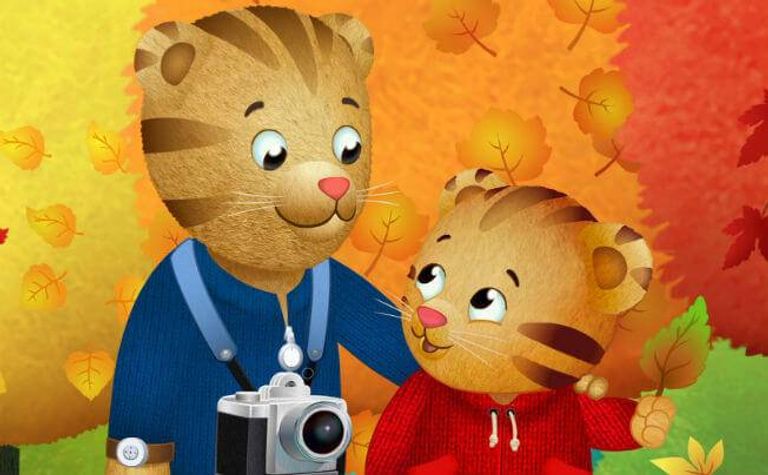 Inspired by the same values that made Mr. Rogers' Neighborhood a favorite for millions of kids, this animated show is celebrating its first anniversary in September. Produced by the Fred Rogers Company, the show stars 4-year-old Daniel Tiger, son of the original program's Daniel Striped Tiger. If you have a 2-4 year-old, they are going to love the gentle, good-natured humor of the show.  The producers have done a stellar job of creating an animated series that captures the feel of the original Mr. Rogers show without the episodes feeling dated or corny.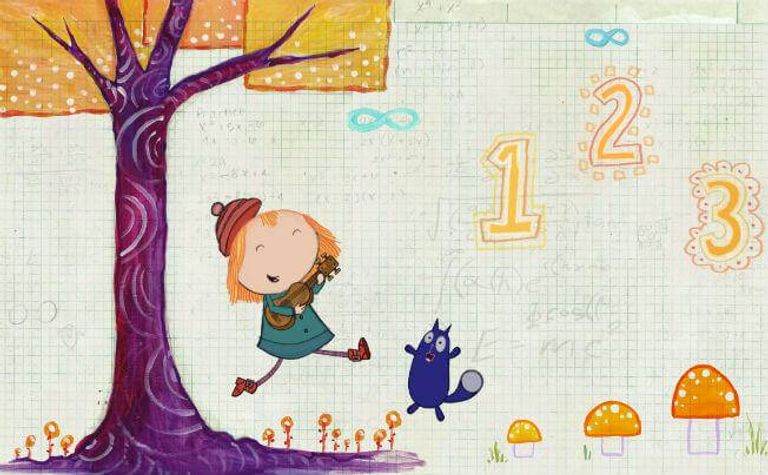 Speaking of the Fred Rogers Company, they have a new series coming to PBS KIDS in October and based on what I've seen so far, it'll be wildly popular with kids. Co-created by Billy Aronson (Rent, Postcards from Buster) and Jennifer Oxley (Little Bill, The Wonder Pets!), this show reinforces math skills for your little one in ways that are so clever they'll barely realize they're learning anything except how to have a good time. Each episode presents Peg and her cat with a math problem that needs to be solved and they do in a way that is quirky and educational.
I've mentioned just a few of the great shows on PBS KIDS. There's also Super Why, Thomas & Friends and more. If you're away from the TV, episodes of the shows as well as show-related games are available through a number of PBS KIDS-related apps. And once your little one is a bit older, he or she can grow into older kids' programming, like Arthur, WordGirl, or Wild Kratts. 
So have you watched any of these shows? Share what you think in the comments section below this story.