How to Ask For a Pay Raise and Negotiate to Get It
by
Katie Moritz
It used to be that the most important thing to know before going into a salary negotiation was your value to the organization. Now, in a generational shift, these conversations have become more nuanced, said salary and negotiation expert Olivia Jaras.
"Really, in order to successfully get the raise, you need to completely overhaul the strategy you've been approaching," said Jaras, author and founder of Salary Coaching for Women.
In the past, "there was less propensity to even go negotiate," she said. "Now, it's becoming more frequent that you see these millennials trying to go ask for more money."
When it comes to negotiating for more, "old methodologies are not working." Because millennials are bucking trends of past generations and asking for more, managers holding power in these conversations are taking more of a stonewall approach, Jaras said.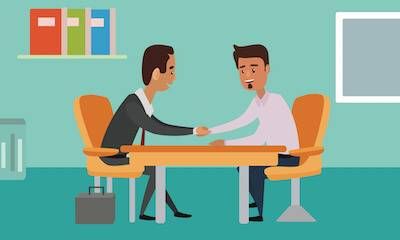 While it's still important to know what you're worth, "not enough emphasis has been placed on nonverbal communication and body language and setting the stage beforehand to see how the people who really have the decision power in the situation approach it," Jaras said.
Being mindful of your body language in relation to the person you're negotiating with is key. The way you act and talk can impact the way you're perceived, and help determine your raise. And there should be subtle shifts in the way you approach the conversation based on the person you're negotiating with and their own body language.
"Not enough emphasis is placed on people and how you can use your own body language and their body language to take advantage of the situation and pivot conversation," Jaras said.
Do some serious self-reflection
The first step is knowing you deserve more and getting your talking points in order.
Make sure you think through your performance in your role thoroughly before approaching your manager. Decide what you want out of the conversation
"Are you on the A-team, or do you need to be more in the limelight?" said Sharon Schweitzer, an etiquette and modern manners expert and founder of Access to Culture. "Does your supervisor truly know about the tangible ways you've contributed to the organization? And, importantly, how critical are you to your division? Team?
"Unless you have a well-established track record of success, you may appear to be overreaching."
If you have made tangible contributions to your team or organization, itemize them.
"Have you expanded a market, launched a new product, boosted sales, or increased social media reach?" Schweitzer said.
---
"Document your contributions to the organization's bottom line in writing. Have this ready for your supervisor and keep it updated monthly."
When asking for a pay raise, timing is key
Ask for a raise when it makes sense in your organization's performance review cycle. You'll already be talking about your contributions to the organization over the past year.
"Request a pay raise at the time of year when your organization and supervisor conduct evaluations of employees and pay," Schweitzer said. "Even if you have been with the organization less than a year, step forward."
Behavioral and management psychologist Elliott B. Jaffa said you should ask about the process as soon as you start a new job.
"When is the best time to ask for a raise? The day you are hired," he said. "When (you accept) the position, I highly recommend asking, 'When is my first performance review to discuss my performance at XYZ and an increase in salary. Notice I did not use the word 'raise.'
"Most often, you will be told the performance review is (annual). If so, then ask if you can have your first review in six months. Then explain that after six months I want to be sure that I am on track in my job responsibilities. If I am off track, I need to realign myself immediately. If I am on track, then I want to then put the pedal to the metal."
Work your angles
Once you're having the conversation, "it's really more about figuring out how to play the game, because in every single game there's going to be different players, and there's going to be different conversations to be had," Jaras said. "How can you influence their behavior is what it comes down to in our world."
Be ready with some alternatives if the conversation doesn't go to plan.
"If your company cannot provide a pay raise, suggest mutually beneficial alternatives including unpaid time off, extra vacation, 4-day work weeks, or flexible working hours," Schweitzer said.
And remember: If your workplace can't or won't give you the salary increases you need, it could be time to look around for a new job. Don't settle if it's not what you want.
If you're able to get a job offer from another employer, it's still fair game to use that as a bargaining chip in salary negotiation, Schweitzer said. But you must be willing to walk away if your employer won't budge.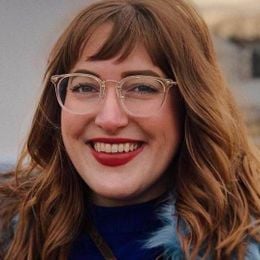 Katie Moritz
was Rewire's senior editor from 2016-2020. She is a Pisces who enjoys thrift stores and pho. Follow her on Twitter @katecmoritz.