Do You Know Your Patient Rights at a Hospital?
First of all, you have the right to be respected when you're receiving care.
by
Jamie Lynne Burgess
By the time you get to a hospital, you're rarely there for preventative medicine.
Whether you're there for a surgery, in an emergency or simply to visit someone you care about, the empowering first step is to know your rights.
"Every hospital has a document that spells out your patient rights, which may be called a patient bill of rights," said to Ruth Linden, the founder of Tree of Life Health Advocates in San Francisco. "You have a right to receive a copy of this document at the time of admission."
Hospital rights come in two categories: ethical and legal. It's important to know that both can vary across state lines.
Your ethical rights
You have the right to respect
"Everybody has a right to self-determination and to respect and dignity in a hospital setting," said Teri Dreher, a career ICU nurse-turned-patient advocate.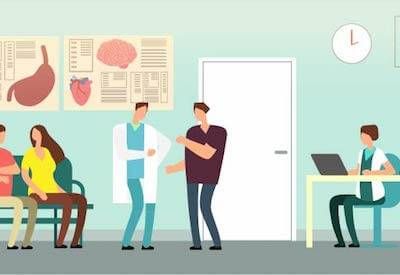 Dreher is the founder of NShore Patient Advocates — the largest patient advocacy company in the Chicago area — and the author of "Patient Advocacy Matters."
Any hospital that receives federal funding for Medicare or Medicaid must abide by federal anti-discrimination regulations. They cannot discriminate based on "race, national origin, color, religion, sex, sexual orientation, gender identity, disability (physical or mental), age, status as a parent or genetic information," according to the U.S. Department of Health and Human Services.
Dreher said this right is violated in the hospital more often than people think. Violations of your dignity include: being talked down to, long call light wait times and being left without pain medication. 
You have a right to informed consent
Whenever you are faced with a medical decision, you have the right to know about every possible choice and its potential outcomes, to the best of the doctor's knowledge.
Dreher described that it can be difficult to achieve informed consent because it requires discussing the potential complications or side effects of a procedure or treatment.
---
"Doctors tell patients what needs to be done," she said. "But they don't always tell you the downside or the worst possible scenario if that happens."
Asking these tough questions will help you be truly informed, whether about your own care or a loved one's.
When you're in an emergency situation, you may not be able to give informed consent (like, if you're unconscious). Doctors are still bound to act in your best interest, and they must also obtain informed consent at the earliest possible opportunity.
"If there's no evidence that person has a DNR (a legal order of "do not resuscitate"), health care providers will always assume that everything is to be done," Dreher said. "That's their Hippocratic oath to 'do no harm.'"
But "do no harm" has taken on a more nuanced meaning, as certain treatments can occasionally do more harm than good, given a patient's circumstance.
In the event that you are uncomfortable with the treatments offered, you have the right to refuse treatment, as long as you have been fully informed.
You also have a right to any bedside visitor you choose.  According to Linden, "you also have a right to exclude certain visitors (such as hostile family members) from bedside visits."
You have the right to access to your medical records at all times.
You also have a right to know the cost of your care. In 2018, an estimated 44 percent of Americans avoided a medical visit because of cost, according to a national poll from the National Opinion Research Center at the University of Chicago and the West Health Institute.
You have a right to safe discharge
When your hospital stay is over, you have a right to a safe discharge, Dreher said. In other words, it is illegal to send someone home to an unsafe living environment.
Don't leave the hospital before you are truly ready and your risks have been completely assessed.
On the other hand, if you wish to leave the hospital "against medical advice" (AMA), "you may do so by signing yourself out of the hospital," Linden said.
Your legal patient rights
You have the right to make your own medical decisions
If you are not conscious to express your medical wishes, it is impossible for hospital staff and health care workers to know your preferences.
There are some legal forms that can help you express these wishes before an emergency occurs.
Medical power of attorney is the document that appoints a person or group of people to make medical decisions on your behalf if you cannot make them for yourself.
This is considered the most important and powerful document you can have in this situation, and you must have a designated health care proxy (decision-maker) you trust to enforce your preferences.
If you don't have a medical POA, the hospital will choose the "most likely" person to be a surrogate decision-maker. Depending on your state, this can be one person or multiple people.
Sometimes, health care professionals assess a patient's decision-making ability even if they are conscious.
"Quite often, I've seen hospital patients on pain medication or sedation that makes them incompetent," Dreher said.
In this case, a temporary decision-maker might be necessary.
"Hospital chaplains have special training to explain the surrogacy form," she said.
Unlike a medical POA, this form is temporary.
A living will is a health care document that describes the care you would like to receive in a given scenario. As more exceptional cases arise, the form becomes more detailed.
This is especially important for people who have religious or cultural values that describe how to treat a body.
It can feel daunting to make these choices when you're young and in good health, yet that's precisely when people should be making these choices. You'll be able to express your values better now than when you're under stress or in extreme pain.
[ICYMI: Who Makes Your Medical Decisions When You Can't?]
You have the right to privacy of your medical records
In 1996, the Health Insurance Portability and Accountability Act (HIPAA) came into law, and it designates how health care information can be shared between medical professionals and insurance companies, and with employers.
HIPAA is designed to protect, but it has some caveats: HIPAA prevents health care workers from disclosing any information about your health, even to people you love and trust. For example, even a spouse must prove their relationship before they are allowed to access even your most basic health care information.
A form called a HIPAA authorization form or HIPAA release allows you to determine who can view your medical records. You may even fill one out upon arrival at the hospital, assuming you are conscious. The people listed on this form will be exempt from HIPAA.
Don't forget about that patient bill of rights.
"Review it or ask your decision-maker to do so on your behalf," Linden said. "It should indicate whom you can contact if you believe your rights are being (or) have been violated."
If you do feel your rights have been violated, Linden suggests reaching out to the hospital's patient advocate. Patient advocates are health care professionals who are well-versed in the language and culture of the hospital and can help you navigate it more easily.
Advocate for yourself, but don't be afraid to ask questions or ask for help.
Featured image courtesy of The Gender Spectrum Collection.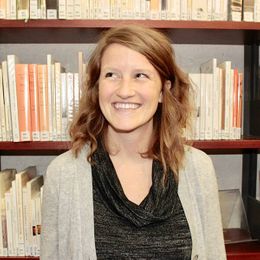 Jamie Lynne Burgess
is a writer who is fascinated by how places shape culture. Get in touch on Twitter @jamburgess or Instagram @jamielynneburgess.