My Partner Won't Post Me On Social Media. Does It Matter?
by
Gretchen Brown
Instagram is the place to show off the best parts of your life.
So what does it mean when the person you're in a relationship with doesn't make the cut?
"How do you say to someone, 'You never post about me? What's up with that?' without sounding controlling or insecure?" said Lucy, 25.
Posting about her partner on social media feels like a big step. It's shouting from the rooftops. It means she's all in.
In her mind, when someone doesn't want to do that, it's a red flag.
"I guess it seems like they want to hide the relationship from the world, which makes me wonder if the person wants to be in a relationship," Lucy said. Her name has been changed for this article.
According to the Pew Research Center, 45 percent of internet users ages 18 to 29 in serious relationships say the internet has had an impact on their relationship.
And even though the Facebook relationship status is dead, many use Instagram as an unofficial status marker.
As Taylor Lorenz wrote for Medium, going "Instagram official" usually looks like a "casual yet cute" photo of you and your significant other, paired with an ambiguous caption or series of emoji.
So if you've never reached that milestone, it can feel like the relationship isn't real. Like you're not part of their life, and they're not part of yours.
Not serious?
Melissa, 24, waited five months to post a photo of her boyfriend on Instagram. It took him 13.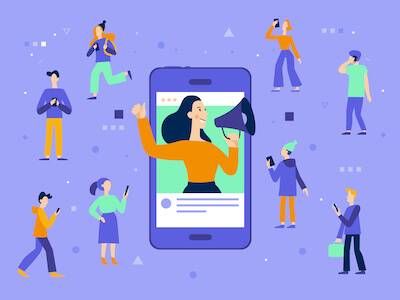 "I felt like he was ashamed of me or not proud to show me off," said Melissa, whose name has been changed for this article.
She didn't feel like she had to ask his permission, but she waited until he was comfortable to make her first post about him.
He told her he used Instagram for sports only, and didn't want to brag. But eventually, he felt like a bad boyfriend for not posting a photo of her to his feed.
Melissa's mom even suggested he wasn't serious about her because of it.
"When he hadn't posted with me, a lot of his friends and teammates gave him s--- and told him that he doesn't treat me right, and he should post me," Melissa said. "They asked him if he didn't like the way I looked."
Sometimes the disagreement over what to post is a disagreement about privacy.
Allie has been dating the same man for a little over a year. But if you judged by her social media, you wouldn't know it.
Allie, 25, has never posted a single photo of her boyfriend, who is 26. Her relationship status on Facebook is "single."
"Part of it is because he hates social media, but the other part is because he doesn't want his parents to know," she said. She asked to use a pseudonym for this article.
Navigating dating without social media
About a month into the relationship, Allie Snapchatted a photo to a friend. Her boyfriend wanted to make sure he didn't get in the picture. That led to their conversation about social media.
He said his parents are judgmental about the people he dates. It's easier if he doesn't make his relationships public.
It's frustrating, she said. But she gets it.
"The parents part makes me a little upset, but I've met his sister and she too is hiding her relationship from them," she said. "He doesn't have any social media except for Snapchat. I understand where he's coming from."
If things get more serious, she'll have another conversation about it, she said.
Hannah is 29. Her partner is 33, and has no social media accounts at all.
She's OK with that.
"I know he is happier without it, and I'm more invested in his happiness than being able to tag him on Instagram, Facebook, Twitter," she said.
Because he's a private person, she always checks in with him before posting his photo on social media.
They've been together for 10 years. Because of that, she doesn't feel like posting about him is a necessity. All of her friends know them as a couple already.
A 2014 study from Northwestern University found that people who posted about their partner on Facebook were more likely to be insecure about the relationship.
But a more recent study from the University of Auckland in New Zealand found that sharing photos about your partner on social media actually makes for happier relationships — as long as you're not oversharing highly personal information.
Sharing a photo of your partner can make them feel validated, according to the study.
When should you post?
If you want to make your relationship "Instagram official," you should talk to your partner about it first, says Nancy Ruth Deen, a former matchmaker and current breakup coach in Vancouver, Canada.
"Being upfront and honest about your posting intentions will help your partner understand where you're coming from," she said.
Before you post, though, think about your own intentions.
If you're posting a photo because you feel shaky about the relationship, that's probably not a good idea. If you're posting because you want to show off that you're not "single and struggling," she said, that's not great either.
If it's a "happy anniversary" post because you have heart eyes for your partner, then go for it.
"Find out if you're interested in posting because you love your partner and want to share that with others, or if you're looking to avoid scrutiny about your past dating life," she said.
Know that posting about your partner is opening your relationship up to public scrutiny. Be prepared that you might have to deal with hearing other people's opinions about it.
Lucy is now in a relationship where her partner is happy to post about her on social media.
They've been "Instagram official" since about two months in. But they had a serious conversation about it first.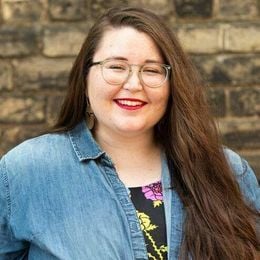 Gretchen Brown
is an editor for Rewire. She's into public media, music and really good coffee. Email her at
[email protected]
, or follow her on Twitter @gretch_brown.