When Your Parents Don't Like the Person You're Marrying
by
Sarah Sheppard
Nandita Godbole and her husband are both from India, but they grew up in different communities and different ideological backgrounds. They even spoke different languages.
Their parents didn't want them to get married. So they waited, anxiously and respectfully, until their parents agreed to it.
Godbole, an author, and her husband have now been married for more than 18 years. Even though they still deal with plenty of drama around their parents' opinions of their marriage, they make a point, every few years, to travel from the U.S. to India to visit their families.
Navigating their disapproval hasn't been easy, but Godbole and her husband have maintained strong relationships with their parents.
"They're not always right, they're not always wrong, but as the child, your job is to be respectful," Godbole said.
Get to the heart of the matter
Godbole's parents were very clear about why they didn't want her marrying her husband. But you might not be so lucky.
Before you can address the issues your parents have with your partner, you need to figure out what the problem really is. Is it a religious thing? An economic thing? An upbringing thing? Or is it because your significant other seems to drink too much or doesn't treat you well?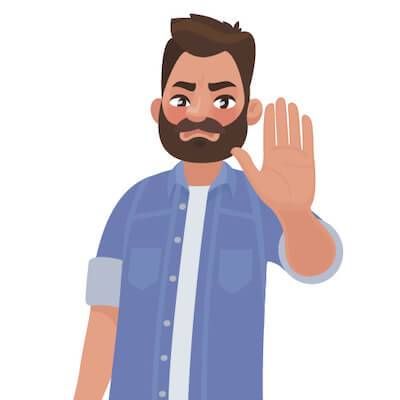 It's easy to get defensive and angry, but maybe your parents see something you don't.
Confront them about the issue and see if they're willing to share their reasons. If what they say is irrelevant or if it's something you've already come to terms with, don't let your parents influence your decision to be with that person.
"(Your) parents may not love your (significant other), but they can grow to love them in time," marriage and family therapist Katie Ziskind said.
Find common interests
If you see a path forward, the best way to bridge the gap between your significant other and your parents is to establish common interests.
If those don't exist yet, create them. Remember, if this is somebody you're choosing to spend your life with, you're going to have to get through a lot of family gatherings together.
In their 16th year of marriage, Godbole's husband offered to help her mother cook for the first time. In their culture, it is unusual for men to help in the kitchen. After the initial shock wore off, Godbole's mother admitted that she appreciated that her son-in-law took an interest in something she enjoyed.
"It switched things around," Godbole said.
It can be tempting to skip the holidays and create your own traditions, which might be necessary, if you're dealing with a toxic parent. But if you want your family and your significant other to eventually get along, they need to spend time together.
"Take your spouse to family gatherings, plan pizza nights where your parents and your spouse can mingle," Ziskind said. In time, "your parents and your spouse can come together over their love for you."
Set some ground rules
Godbole and her husband have set rules around interacting with their parents. They won't speak badly about one another in front of them. They don't guilt each other. And before visiting their parents, they talk openly about their fears and frustrations so the other can step in, if needed.
Just know your limits. If you feel that your parents are being disrespectful, step in. If your spouse is uncomfortable, try to change the subject.
"Be the shield for your spouse… don't make (them) into an enemy," Godbole said.
And understand that "due to religious or cultural beliefs, (your) parents may not understand some (of your) views," Ziskind said.
If that's the case, "set healthy boundaries with your parents" about what's up for discussion and what's not. And don't forget, "you and your spouse are a united team," she said.
At the end of the day, you're the one spending your life — day in and day out — with that person. Regardless of your parents' opinions, you need to be happy with that choice.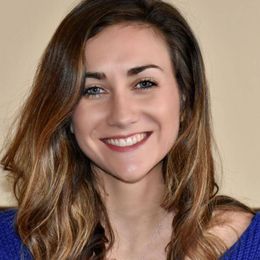 Sarah Sheppard
is a freelance writer, editor and writing instructor. She earned an MFA in creative writing from Lesley University and is working on her first novel. Follow her on Instagram or Twitter or contact her at sarahsheppardwriter.com.