Parents Dislike Your Partner? How to Move Forward
by
Katie Moritz
Maybe it's weird comments, painful silences or holiday cards addressed only to you—whatever the signs, it's clear your parents are not into your partner or spouse.
You love your partner and want to stand by them, but you also love your parents. What should you do?
First, acknowledge this is a difficult position to be in. It might even feel like a lose-lose situation. Standing up for your dating choice can be challenging, especially if this is your first serious romantic relationship.
"Our parents always have a special hold on us," said Jen Rives, a marriage and family therapist at Relationship Insights Therapy & Coaching. "Part of that comes from survival mechanisms. What your parents are doing and what they're thinking and what they're feeling has a profound impact on us."
Find strength in your 'couple bubble'
But if you're serious about your partner, or if you're married, that relationship needs to come first, Rives said. Some therapists talk about the "couple bubble"—a figurative "membrane that goes around the couple in terms of health, safety, loyalty, having each other's back," Rives explained.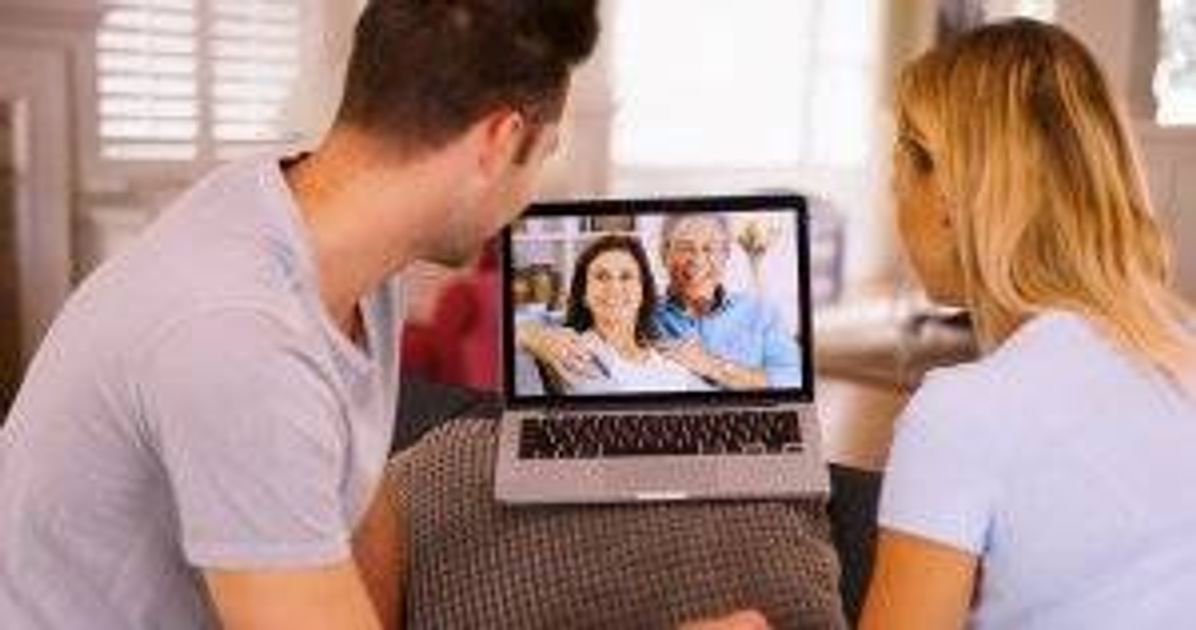 It essentially means deciding together your relationship comes first and teaming up to deal with stressors that work against that. It's you two against the world, but in a  positive, healthy way for your relationship and the people around you.
This could mean setting boundaries when it comes to spending time or speaking with your parents. Lay down ground rules about how they talk about your partner, or set time limits for visits to their house.
Small behaviors can convey and reinforce your unified front, both to each other and to your parents. Talk with your partner about what you both need to feel good (or as good as possible) when you visit. That might mean intentionally sitting next to each other, holding hands or that you're deliberately including your partner in conversations.
How to know when it's time
Disapproving parents make their feelings known in a variety of ways, whether it's "overtly saying something negative," "a lack of enthusiasm," or "something that you just... sense—not as many compliments or noticings or positive moments," Rives said.
If you haven't seen any improvements over time, it might be necessary to have a face-to-face conversation with your parents. Your ability to stand up for your relationship could make or break it.
---
"You have to draw a line in the sand and create a boundary."
Otherwise, it "is going to be an incredible amount of pressure on a relationship to have your family not support it," Rives said. "You're choosing who you're choosing and it's not fair to put your partner though someone else's comments, potential attacks, silences or disrespect."
The big talk
Set the conversation up for success by making sure you and your parents both have plenty of time to talk. Tell them you have something important to discuss and you want to find a time that's good for them.
Depending on your relationship with your parents, you could invite your partner to participate in the conversation, Rives said. But it's not the right call for every situation— "sometimes parents can be racist or homophobic or really have some severe views that can be really tricky, and theres no way in hell you would invite your partner to a conversation like that." Prioritize your partner's emotional well-being.
Structure the conversation, "like an Oreo cookie" and sandwich your concerns and boundaries between two positives, Rives said.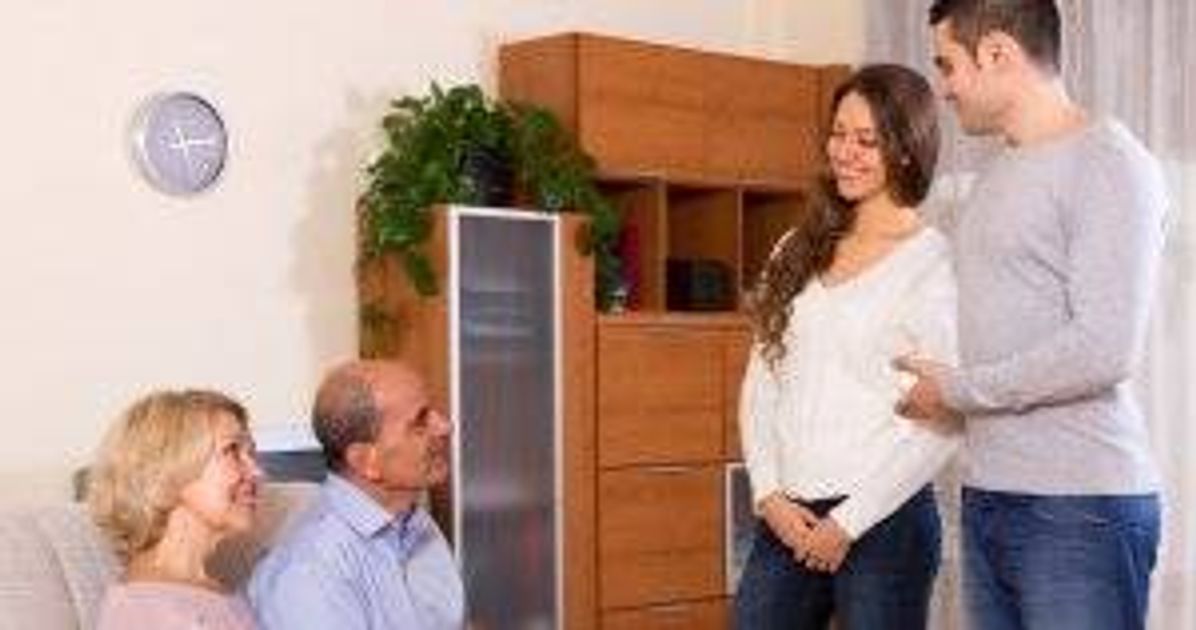 Explain to your parents that you know they're having a hard time with your relationship, but that you need X, Y or Z from them. Without it, you won't be able to participate in family activities out of respect and love for your partner. Be clear about what you need, whether that's your parents using kinder words to talk about and to your partner, or engaging your partner in conversation rather than ignoring them, or taking an interest in your life together.
Follow up with "'I know this is hard and you guys have got to do what you've got to do, but I hope you will consider strengthening our relationship by working on some of this stuff with me,'" Rives suggested.
Once you set that boundary, "say it one or two more times (after the initial conversation) and then you actually do the thing you say you're going to do," Rives said. For example: "'If he's not invited to the family get-together, I'm sorry to say it, but I'm not going to be able to come.'"
Embracing conflict takes practice
One of the most difficult things about maintaining the relationships that matter most to us is "the idea of differentiation, which is to be able to tolerate anxiety around your family without losing yourself," Rives said.
When you feel negative emotions like anxiety or rejection, it's easy to spin out and lose yourself and your footing. This can happen in conflicts with friends, coworkers or bosses and even with your partner.
It can be especially tough with parents. So many people crave their parents' approval, and it can be unsettling when you feel you're not getting it.
"To be able to stand your own ground and be able to advocate for yourself without being pulled by the current of the water with the family" takes practice, Rives said.
First of all, acknowledge to yourself that you're an adult with your own choices to make. Then, try to be mindful of your own emotions and reactions when conflicts arise. Rather than rushing to fix an uncomfortable situation right away, practice sitting with the discomfort. Be "vulnerable and... open to what's happening, but [have] a strong back so people don't push you over," Rives said.
"It's like firefighters—everyone else is running away from the fire, and the firefighters are running toward it," she said. "You practice getting more comfortable with being uncomfortable. ... Just to kind of relax like a tree and bend a little bit instead of snapping in the wind is a great thing to practice, both with our parents and our partners, as well."
By not shying away from conflict, your relationship with your partner and your parents could become stronger.
"A lot of couples have healed from this," Rives said. "Sometimes having these really awkward, uncomfortable, potentially painful conversations can be enormous catalysts for more connected relationships, where couples feel stronger, where parents learn things and they have a humble pie moment, and things can get a lot better."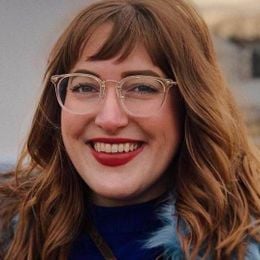 Katie Moritz
was Rewire's senior editor from 2016-2020. She is a Pisces who enjoys thrift stores and pho. Follow her on Twitter @katecmoritz.