Suicide Prevention Awareness
Suicide rates for young adults and teens in America are the highest they've ever been. And the percentage of U.S. young adults and teens experiencing suicidal thoughts and other mental health disorders is on the rise.
Rewire is committed to telling stories about mental health, and we hope this collection of articles specifically written about suicide prevention awareness will be of help to you or someone you love.
Please, if you or someone you know needs support, contact the 24-hour National Suicide Prevention Lifeline at 1-800-273-8255 (en Español: 1-888-628-9454; deaf or hard of hearing: 1-800-799-4889) or contact the Crisis Text Line by texting 741741.
---
WHEN SHOULD YOU WORRY ABOUT SUICIDAL THOUGHTS?
Even if it's common, finding yourself thinking about your own death can be scary, especially if the thoughts are persistent.
How do you know when to start worrying about it?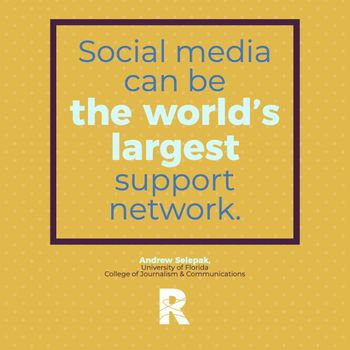 BE A MENTAL HEALTH ALLY AND TALK RESPECTFULLY ABOUT SUICIDE
Stigma around mental health makes it a difficult subject to bring up, but doing so can help you be an ally to the people who need it.
---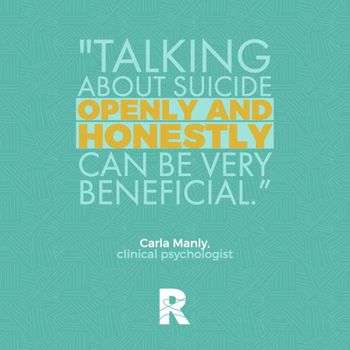 THE SURPRISING PLACE TO FIND FREE SUICIDE PREVENTION SUPPORT
With the stigma surrounding mental illness and suicide, it can be difficult to talk to people you love when you're struggling.
If it's used correctly, social media can provide a safe outlet for difficult feelings, by way of private and public groups and hashtags.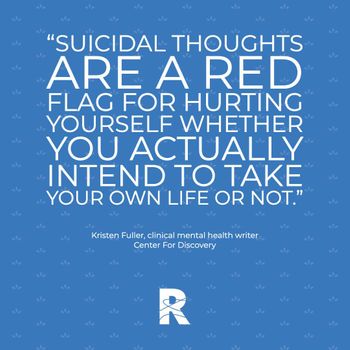 ---
WHAT FRIENDS NEED WHEN THEY LOSE PARTNERS TO SUICIDE
It's important to be aware of the physical and mental health effects of the traumatic experience of losing someone to suicide.
Recent research suggests the impacts are different than those of losing a partner in another way, such as a car accident.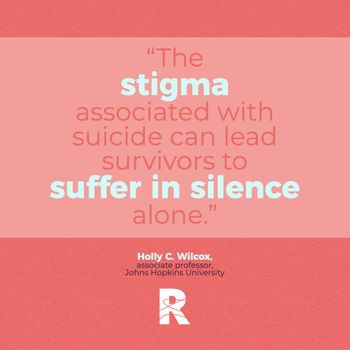 COLLEGES ARE TRAINING STUDENTS TO HELP PEERS AT RISK FOR SUICIDE
Silence is the most common response when you tell someone you've been thinking about suicide.
That needs to change.
---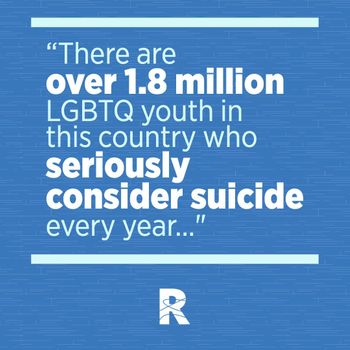 HOW AI IS HELPING TO DETECT SUICIDE RISK IN LGBTQ YOUTH, VETERANS
Artificial intelligence can suggest songs, fly drones and power Twitter trolls.
Now it's expanding in the medical world, with suicide prevention services.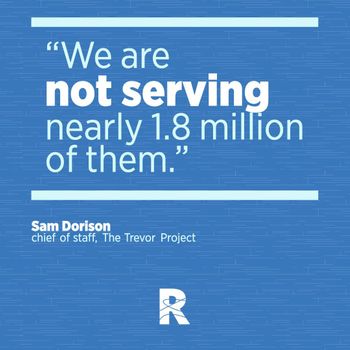 ---
HOW SOCIAL MEDIA HAS MADE US MORE WILLING TO TALK ABOUT SUICIDE
From vlogs to Instagram campaigns, vulnerability on social media is shifting feelings around sharing stories of loss from suicide elsewhere.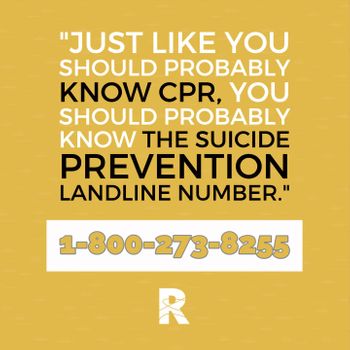 WHAT IT'S LIKE TO LIVE WITH DAILY SUICIDAL THOUGHTS
It's commonly believed that suicidal thoughts pop up only during a crisis.
In fact, many people live with daily suicidal thoughts, or chronic suicidality.
---