Overwhelmed? These Apps Will Calm You Down
by
Katie Moritz
We all get stressed. But in our society, chronic stress and anxiety is often normalized and even celebrated. In honor of Mental Illness Awareness Week, check in with yourself: Have you been stressed more often than not lately? If so, there are things you can do to help yourself. After all, chronic stress can cause serious health problems, including depression.

One simple thing to try is guided meditation. Meditation can feel intimidating when you've never done it before. But there are smartphone tools that can help you get into the habit of taking a mindfulness break. As you meditate more often, it will get easier and easier to clear your mind of all the stuff that pushes in when you're trying to relax.
Here are some of our favorite apps to help you kickstart a new meditation habit (or to help you mix it up if it's already old hat):
1. Stop, Breathe and Think
www.stopbreathethink.com
Free for iPhone and Android; go premium to unlock more activities
The Stop, Breathe and Think app is like training wheels for meditation. It breaks any meditation down into three simple parts. Yep: stop, breathe and think! So even if you've never meditated before, you can get a handle on the crux of meditation just by stopping what you're doing, checking in with yourself and taking mindful breaths.
Then turn to the app to choose one of many simple mindfulness activities, aimed at helping you gain resilience, connect with your body, heal and be kind (and many other objectives). There are even guided meditations specifically for kids and pregnant folks.
Added bonus: 10 percent of Stop, Breathe and Think's revenue goes to non-profit Tools For Peace, which connects at-risk youth with mindfulness and meditation practice.
2. Insight Timer
www.insighttimer.com
Free for iPhone and Android
The coolest thing about Insight Timer is that it's social meditation. Once you log in, you're linked with thousands of people around the world who are also using the app, and you can see which guided meditations they're using. You can also plug in your zip code and see what people in your area are up to. It's kind of cool to see that so many folks incorporate mindfulness meditation into a normal day. You can also join online social groups formed around different mindfulness topics, like relationships, pain relief and even meditations for vegetarians and vegans.
There are tons of options in this app—if you're turned off by highly structured experiences, this app's for you. There are guided meditations that are helpful for beginners. But if you are one that doesn't like to be talked to while you meditate, there are also lots of ambient noise tracks, as well as a silent option, punctuated only by a calming chime sound that lets you know how much time is left in your session. Insight Timer logs the time you've spent meditating and encourages you to practice it regularly.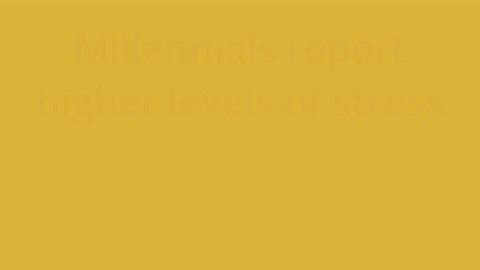 This app is the most budget-friendly option, as most features are available for free.
3. Headspace
www.headspace.com
Free for iPhone and Android; paid subscription unlocks more features
Where the Insight Timer experience feels very open to interpretation, Headspace feels highly structured. This could be great for someone who has a hard time starting and maintaining a new good habit (present company included).
Log in and you're asked to watch a short (and cute) introductory video about the basics of meditation. Then you're launched on the first of a 10-day basic meditation regimen. The first guided practice is only three minutes long, making this great for someone with way too much on their schedule, and on their mind. Ironically, that's exactly the type of person who can benefit from mindfulness meditation. A friend of mine said she likes this app in particular because it doesn't get too new-agey or touchy feely the way she finds others do—this one feels more brain science-based to her. (Another friend said she likes the meditation guide's British accent.)
One downside: There are a lot of features that can only be accessed by paying subscription fees. But if that doesn't bother you, this is a great option for the practical meditators among us.
4. Calm
Free for iPhone and Android; some Sleep Stories are free, too
Do you miss bedtime stories? Just because you're tucking yourself into bed these days doesn't mean you can't indulge in an old comfort.
We talked about this one before—in our list of apps to help you sleep. The Calm app provides a selection of bedtime stories for adults, called Sleep Stories. There are fiction, nonfiction and even ASMR options. Turn on a Sleep Story as you get settled into bed and follow along in your mind with your eyes closed. As a story comes to a close, it gets quieter and slower to allow you to drift off. They're interesting enough to hold your focus and not let your mind wander (which is the thing that keeps a lot of people up at night), but not interesting enough to keep you up all night wanting to hear more.
The app also provides daily meditations for a variety of needs outside of sleep health, including ones to increase happiness, reduce stress and anxiety, build self-esteem and develop gratitude. It really is incredible how listening to a calm voice can help you feel more centered and allow you to clear your mind for sleep, work or study.
Bonus: Mindfulness playlist
Researchers in the U.K. developed a playlist of the 10 most calming songs out there, which includes tunes by Adele, Enya and Mozart. At the top of the list is "Weightless," a song by Marconi Union, created in partnership with sound therapists specifically to reduce heart rate, blood pressure and the stress hormone cortisol in listeners. And it works.
A study by Mindlab International showed "Weightless" de-stresses better than any song ever tested, reducing participants' anxiety by 65 percent, according to an article by Inc.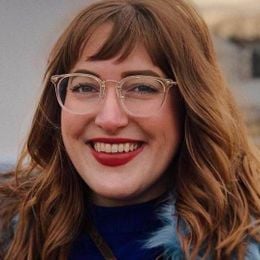 Katie Moritz
was Rewire's senior editor from 2016-2020. She is a Pisces who enjoys thrift stores and pho. Follow her on Twitter @katecmoritz.