How to Overcome the Barriers to Self-Care
Follow these expert tips to improve your relationship with your mind, body and emotions.
by
Sarah John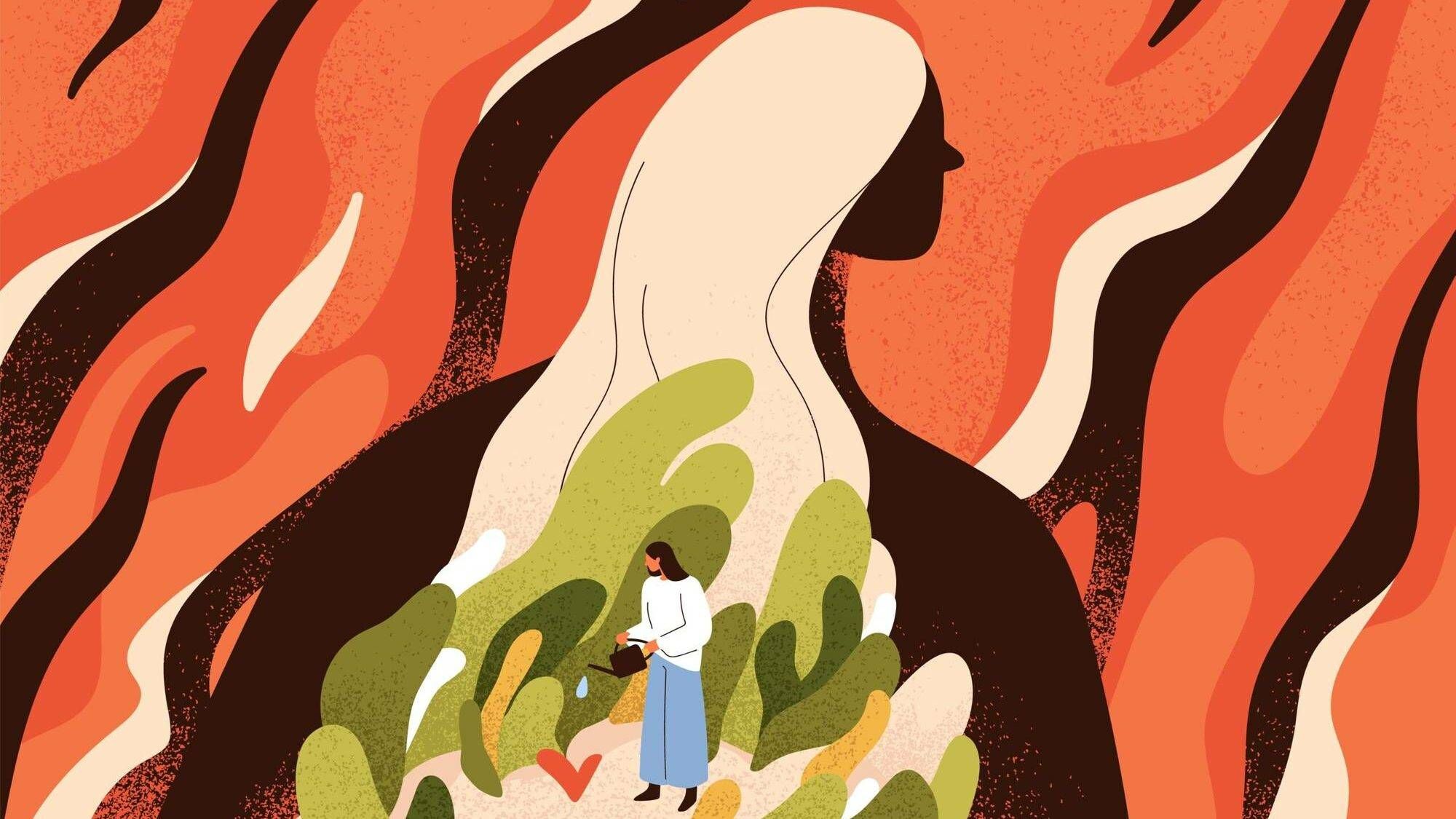 For some, self-care might mean taking a hot bath. For others, it could be spending a night in with friends. 
Ask 100 people what self-care means to them, and you'll likely get 100 different responses. No matter the answer, we all seem to have one common theme with self-care — not doing enough of it. 
Job stress, family pressure, lack of time, limited resources and other barriers often keep us from a healthy, balanced lifestyle. For those who are low-income or are survivors of trauma, self-care might seem even more inaccessible. And with the pandemic, these stressors may be exacerbated.
We all know that self-care is important. So, why is it so hard to do? And how do we take back some control over our health and happiness — particularly if we're already in a spiral?
"I think we all want better lives for ourselves," says Jennifer Hooyman, a Minneapolis-based licensed clinical social worker and therapist. "But, (taking) the action steps is the hard part."
Rewire spoke with mental health experts about overcoming common obstacles to self-care in our lives and how we can start to improve our relationships with ourselves.
Commit to starting today
One of the first steps in taking better care of ourselves is simply committing to doing it. 
Emily Hamilton, a California-based licensed clinical social worker and therapist, insists that self-care is essential preventative work for both physical and mental health. 
The key, Hamilton says, is starting small — even if it's just setting aside a few minutes each day for yourself. "You can start today," she said.
Our mindset is also important, she adds. If we fall off the self-care horse, we shouldn't engage in self-criticism.  
Set boundaries
A critical part of carving out time for yourself is setting boundaries. Brainstorm where you can cut back on responsibilities and commitments in your daily life, and then act accordingly.
Hamilton says she encourages her clients to use a physical planner with a rough schedule of their days, including not just work, but items like hobbies and meals as well. 
The pandemic has made it difficult for some people to recognize if they are overworking themselves. But if clients realize they are, say, skipping lunch for work very often, then it might be time to reclaim a boundary for that time. 
Kathi Fanning, director of training at The Center for Trauma and Resilience, says that when it comes to setting boundaries or seeking special accommodations at work, many employers are willing to be more flexible and empathetic than you might expect. 
She recommends approaching your employer with specific details of what you want them to do, being aware of what your own boundaries are, and coming to the table with a plan and compromises ready.
Get in tune with your emotions 
Learning to understand and validate your emotions can be a daunting task. It's tempting to rely on avoidance-based coping strategies, but gaining an awareness of your emotions is important for establishing a self-care routine.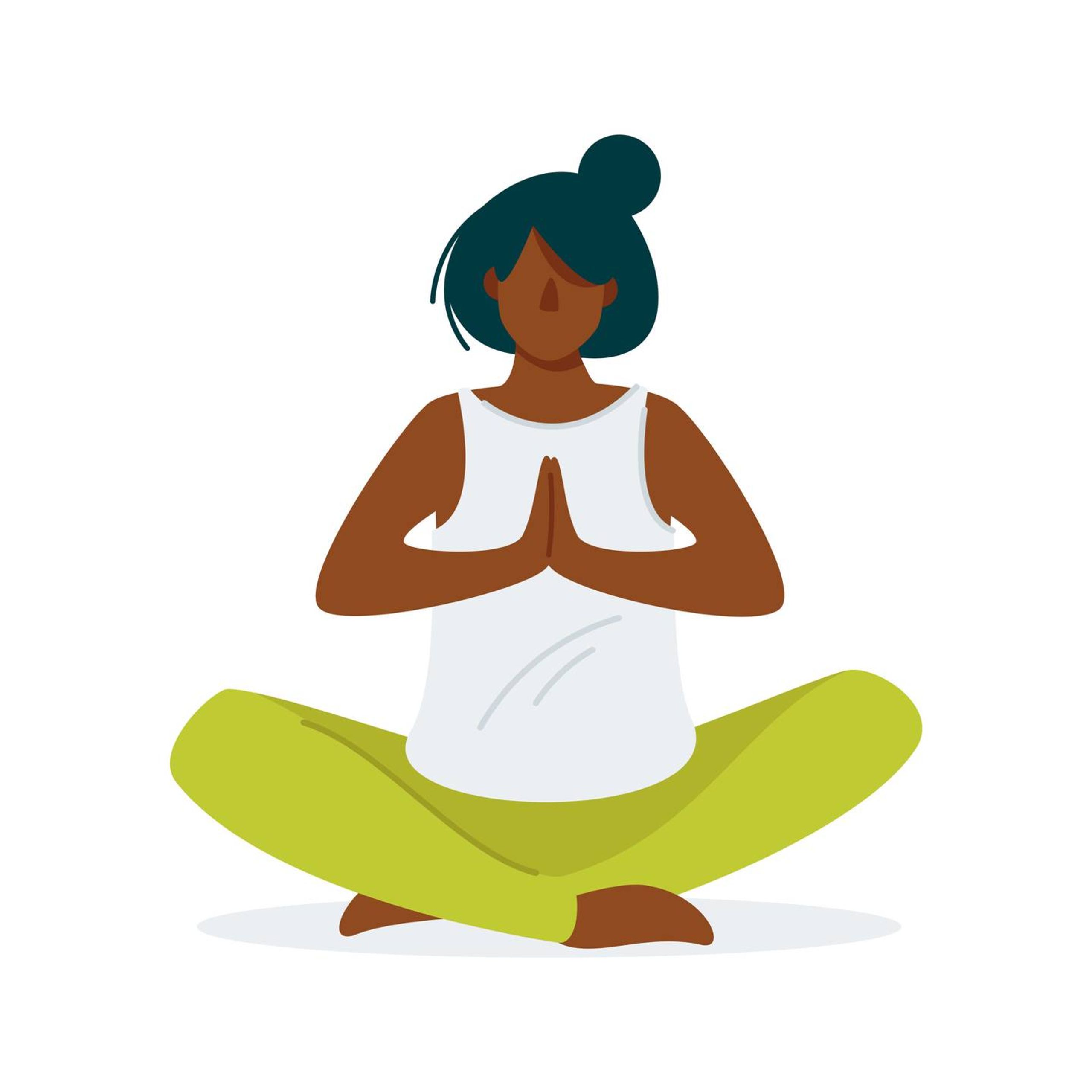 Hooyman recommends starting by asking yourself if you can routinely identify what you are feeling, and trying to learn to identify others' feelings as well.
"It's even in the little things," Hooyman said. "If you are watching a show or reading something, ask yourself: 'Can I tell how this person is feeling?'"
Therapy is also an option. Hooyman says the most important thing is finding a good therapist you trust and who makes you feel safe. 
The right therapist can help shift your mindset.
"I treat therapy as: we are re-learning how to treat ourselves using compassion and a non-judgemental lens," Hamilton said.
Ask for help
The ability to establish a self-care routine during tough times might involve leaning on your social support network.
Hamilton recommends reaching out to friends to see how they are coping. Make a list of things they do that might be helpful to self-soothe in your own life.
Although you might feel wary about reaching out for help, Hamilton insists that it's not something to feel guilty about.
"We exist in villages for a reason," she said. "We have supports so that we can use them."
Go back to basics
When life feels overwhelming, sometimes it's best to go back to the basics of self-care. 
Hamilton and Hooyman both recommend taking a few minutes to do some deep breathing, a practice they believe is highly underrated as a coping mechanism. We also often overlook dehydration as a sign of fatigue, so be sure to drink water throughout the day.
Take time to check in with your body, mind and emotions by asking the following questions: Are you aware of what you're eating and how it impacts your body? Do you have quality relationships with the people in your life? Could you establish a relaxing morning and nighttime routine? Could you cut down on caffeine? What do you like to do for movement?
Self-care may seem abstract and difficult to achieve. But it is often merely a matter of taking an inventory of your life and figuring out how to respond to your environment in sustainable, balanced ways. 
And, if all else fails, remember that self-care is anything you do to help get you through the day. You don't have to be amazing.
"If you're just treading water to not drown, then that is (still) a success," Hooyman said.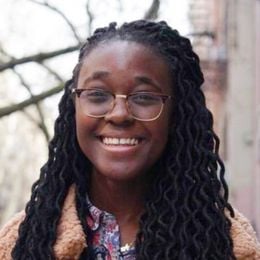 Sarah John
is a freelance writer based in New York City. Follow her on Twitter @sarahmjohn_, or reach out via email at
[email protected]