Get Fired Up With the Ovarian Psycos Bicycle Brigade
by
Katie Moritz
When you think about radical acts, what comes to mind? Protests? Sit-ins? Strikes? What about biking? For the Ovarian Psycos Bicycle Brigade, a group of young women of color in East Los Angeles, you better believe it.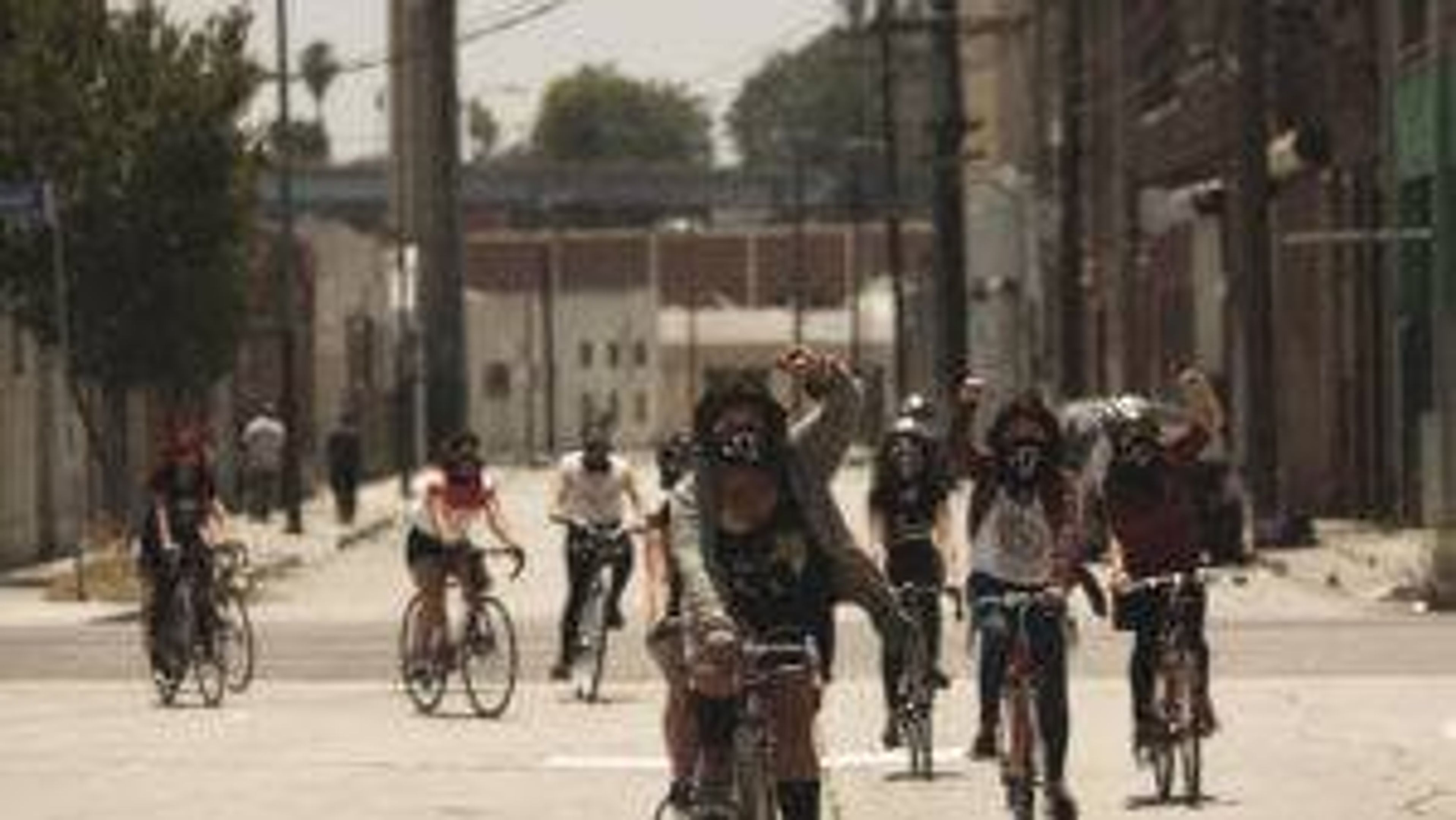 The Ovarian Psycos, or the Ovas for short, came together to take back the streets of their neighborhood from sexism, racism and violence against women by staging women-only bike rides. The power of dozens of women riding together through Los Angeles in solidarity and love is something you have to see to believe.
The simple-but-strong mission of the Ovas wasn't lost on filmmakers Kate Trumbull-LaValle and Joanna Sokolowski. They worked with members of the group for five years—following them through very personal highs and lows—to create "Ovarian Psycos," a film premiering on PBS's "Indpendent Lens" on Monday, March 27.
Though the Ovarian Psycos have their own particular mission and method, their spirit of collectivity and activism is something anyone can incorporate into their lives, Trumbull-LaValle said. Everyday acts can be radical acts.
"It's certainly a film that has touched audiences; it's been playing at women's film festivals, Latino film festivals, queer film festivals," she said. "I think a lot of folks are responding to the thesis of the film, about organizing, collectivizing, getting together in ways that feel authentic.
---
Cycling happens to be the tool that the Ovas use, but it could be anything, it could be gardening, it could be music, it could be art, it could be so many things."
We got the opportunity to talk with Trumbull-LaValle about what drives her work and what we can all learn from the Ovas.
Rewire: You two worked on the film for five years. How did the idea to work with these women find you?
Kate Trumbull-LaValle: I was working on another film for ITVS, "No Mas Bebes." I was really a jack of all trades on that film and I was immersed in the stories of women organizing during the 1960s and '70s in Eastside Los Angeles. So when I learned about the Ovarian Psycos who are contemporary and doing activist work in the neighborhood and in such an irreverent, unapologetic, in-your-face way that centers their voices, their stories, their issues, I was just hit in the gut—I think like a lot of people when they learn about Ovarian Psycos—but I was just hit in the gut because it was for me a very natural continuation of the work I was doing. I'm a feminist, I present white but I'm Latina from San Diego, I have Mexican roots. So I was touched on many different levels by their work and I was really just enamored with how strong and unapologetic, how wonderful they were.
Rewire: What was it like working with the women in the group?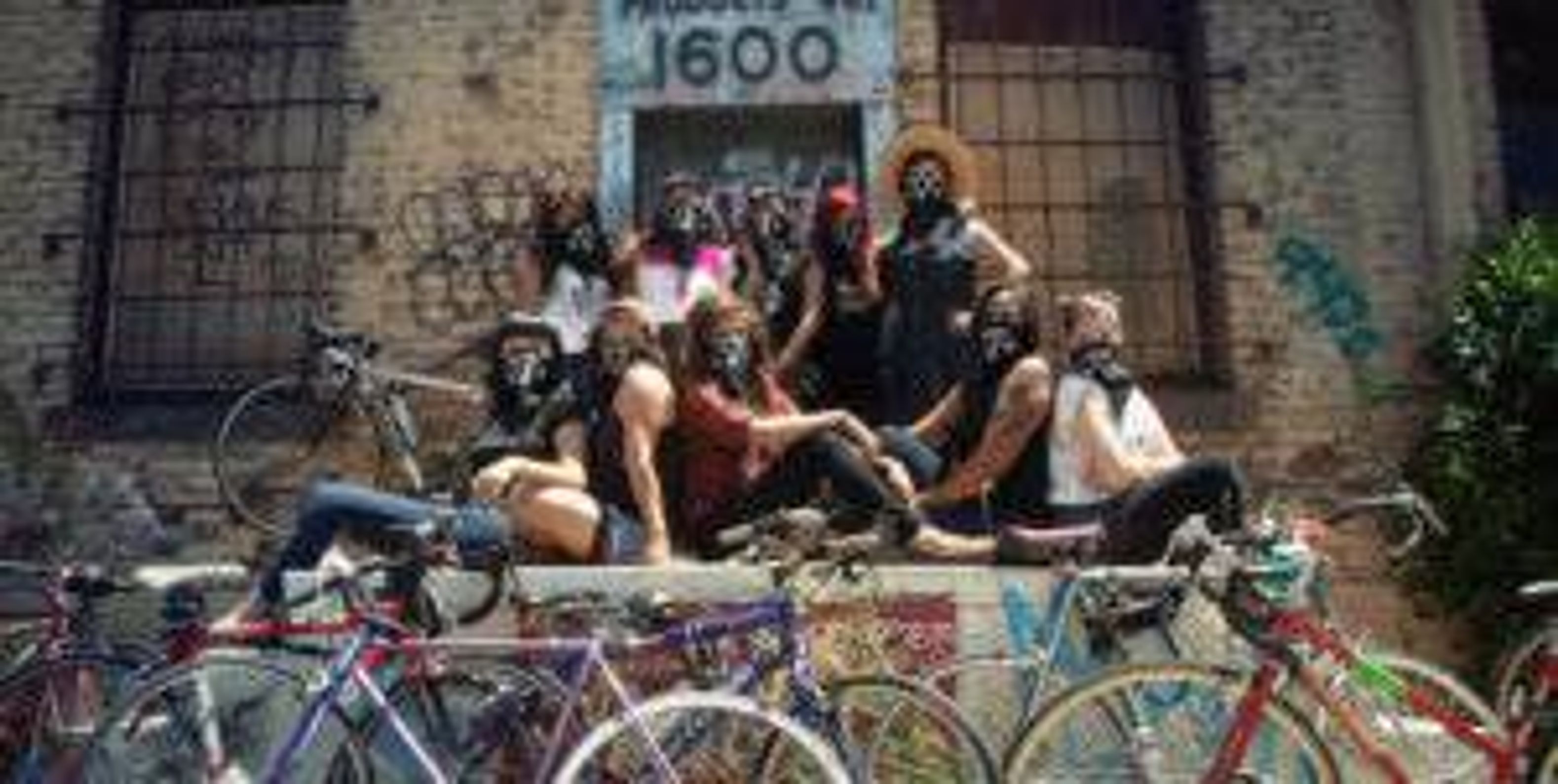 KT-L: It was incredible. When I went on (a bike ride with the Ovas), it was before we started filming when I was just meeting the women, and they were a young crew. It was 2012, they had been around for just under two years. A woman got a flat tire and they all stopped to help this woman. Usually people would fly by a cyclist with a flat, maybe their friends would stop to help them. But on this particular ride, and on every ride I learned later, they have a no-woman-left-behind policy, so they would stop and all get off their bikes and help the woman fix her bike so she would be able to continue on and they'd reach their destination together. That to me was incredible. That spirit of collectivity that was at the heart of their organizing, building and negotiating that sisterhood, was inspiring. It's not always wonderful—in the film you see a couple of times when there are challenges and motherhood gets in the way, trauma gets in the way, everyday life gets in the way. But really the core of the work is sisterhood and siblinghood. Working with women who have that in mind, it's inspiring to see.
Rewire: What was a favorite moment of yours that made it into the film?
KT-L: There are so many and it's really hard to choose. I would probably choose a different one on a different day. But there was a moment when we were filming and (Ovarian Psycos member) Evie was in a dance class. The story is a coming of age story; she's a young woman and she has this wonderful, approachable innocence about her, but she's not innocent, she's very smart and mature. She gave herself so fully to this dance class with so much passion, we just knew it had to make the film, but we struggled with how to put in into the film. But we knew it was part of her person, we saw so much of her character. So it was such a beautiful scene, and the way the director of photography shot it was so beautiful, very impressionistic. And every time I see that scene, even now, I always choke up. Filming it, we thought, "This is something special."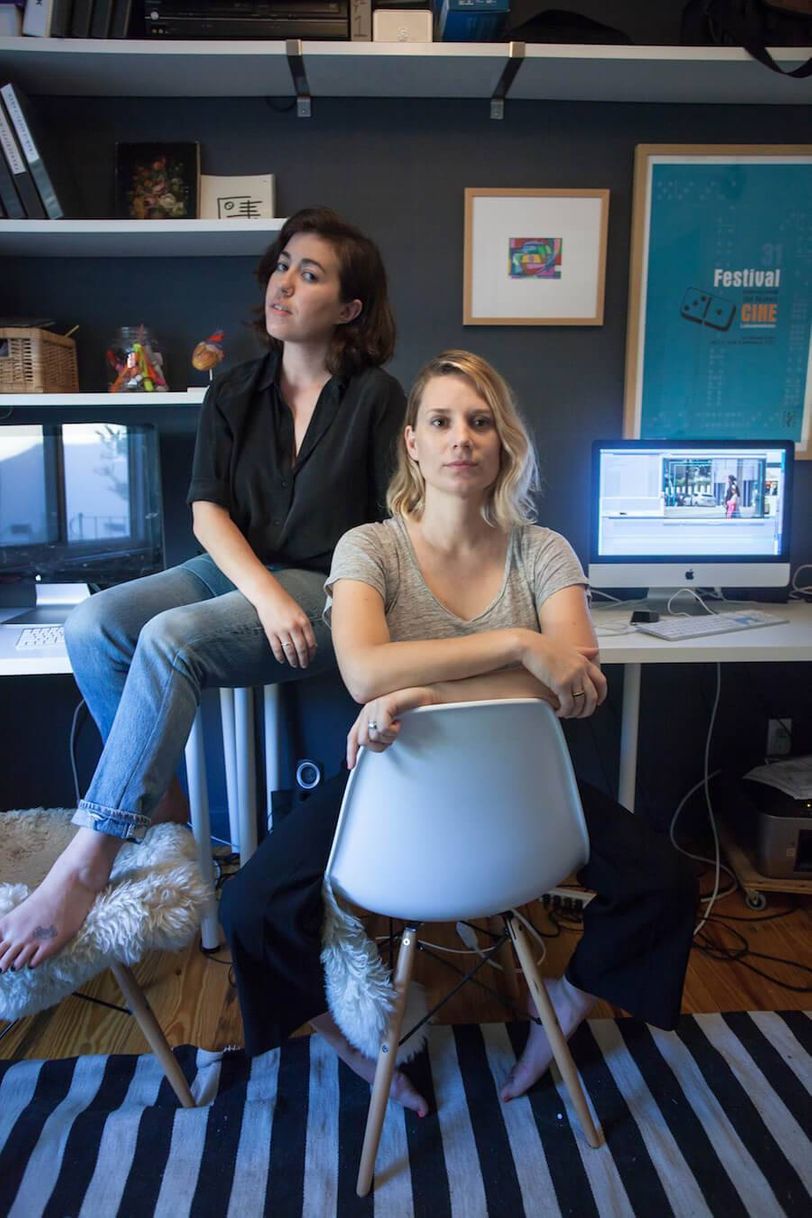 Rewire: The themes in the film are sensitive and could very easily be misrepresented. How did you you and Joanna create trust between you two and the women in the group?
KT-L: We both went to graduate school at this Social Documentation Program (at the University of California, Santa Cruz), so we were really lucky to have an incredibly talented filmmakers as mentors. That program, one of the reasons I was attracted to it was because its very interested in social justice and social change and apart from other journalism or other films where you sort of helicopter in and helicopter out to get a story, we really put in time and had a so many conversations about documentaries, about the power dynamics—I am Latina but I present white, and (the Ovas) are very vocal about wanting to center women of color's stories, so the fact that we were white, that was certainly something that was a challenge to them, there was a hesitation. Our strategy was this was something that was important to us and we tried to explain our interest in documenting the work. It took five years (to make the film), so we built relationships that were meaningful.
Rewire: What did you learn from making "Ovarian Psycos"? What are you hoping viewers take away?
KT-L: I've been a mother two times over, and a lot of the film is about familial relationships—the family you are born with and the family that you build. So being a mother and being pregnant and giving birth twice during this process, I think motherhood is a radical act. (Ovarian Psycos founder) Xela's story in particular, but there were other Ovas who were also mothers. I really commend Xela for her work as a mother and as an activist because it's really hard. I have a more profound understanding of how hard it is, and so I really respect that.
For audiences, it's a really chaotic time politically, socially, and I would hope that people are inspired by the Ovas to circle up, to take up space, to organize with their communities, with their families, with their friends in ways that feel authentic. There are numerous ways and unexpected ways that people can organize, create culture and resist that I think the Ovas teach us.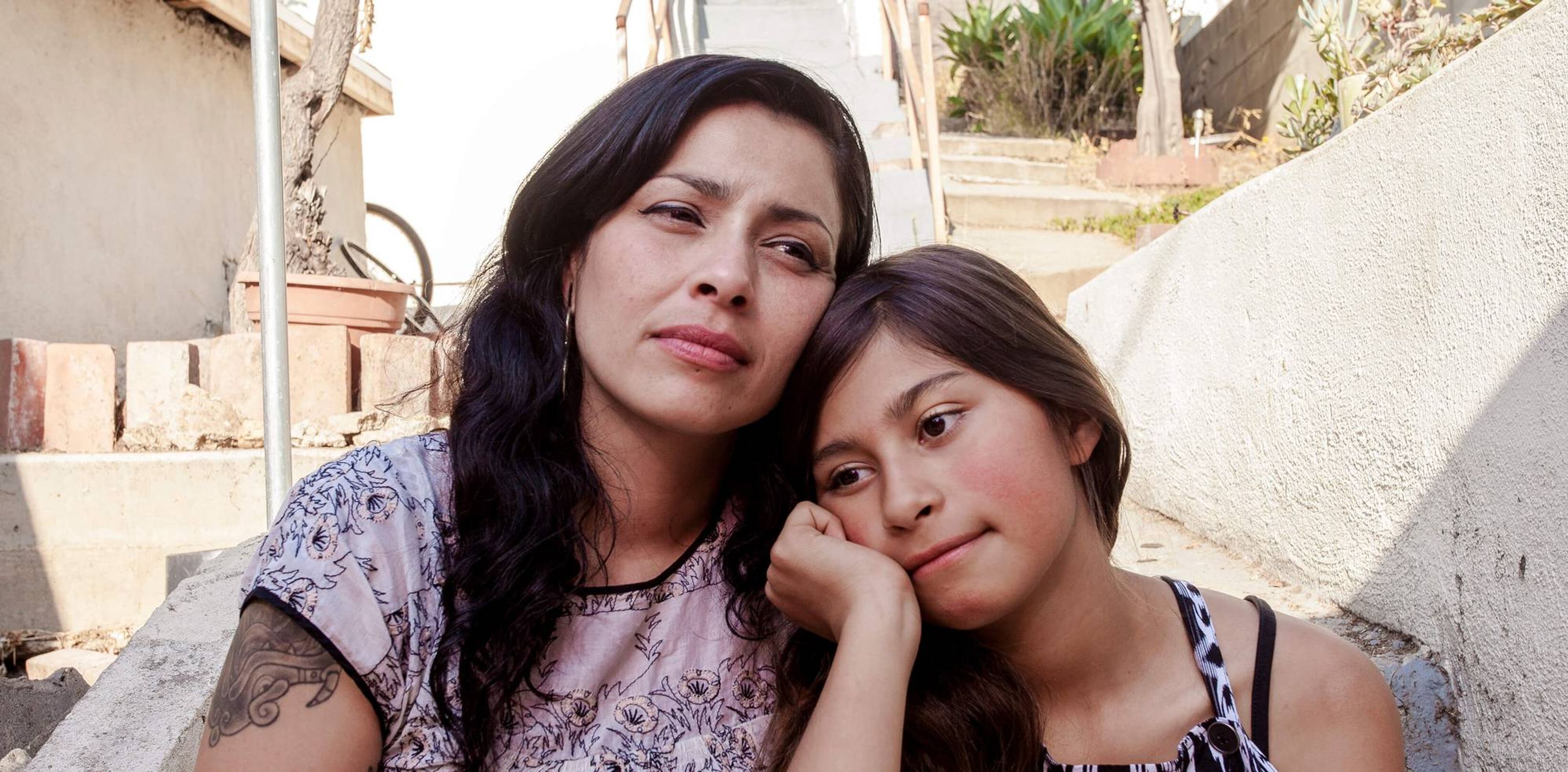 We end our film with a statistic, that one in three women will face physical or sexual violence. I think while the film isn't an issue-based film, that's the undercurrent, what the story of the story of the film is: violence and gendered violence. Women and women of color particularly are affected by that. I think that's something that's really important, that often times we normalize that gendered violence, or we minimize it, or we ignore it, and what the Ovas remind us, and what this film will help remind us, is that we need to recognize violence in our communities against women and stand up and do something about it.
"Ovarian Psycos" premieres on "Independent Lens" on Monday, March 27. Check your local PBS station's schedule for broadcast dates and times, or watch online at PBS.org.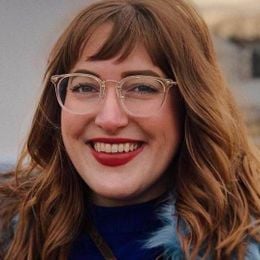 Katie Moritz
was Rewire's senior editor from 2016-2020. She is a Pisces who enjoys thrift stores and pho. Follow her on Twitter @katecmoritz.