How to Organize Those Papers You Can't Get Rid Of
by
Gretchen Brown
It doesn't matter how Marie Kondo you're trying to be.
The older you get, the more documents you're going to have that you rarely use but can never, ever get rid of.
My first was my social security card. My parents handed it to me when I got my first job at 16.
"Don't keep it in your wallet," they told me. "But also, YOU'RE IN BIG TROUBLE if you ever lose it."
When I was 20, I got my first passport. After a semester out of the country, I came back to the U.S. to realize I had no place to store it. Ever since, it's been resigned to wherever I think I won't forget it's there.
I always do.
Five years later, I now have my college diploma to keep track of, plus years of tax forms.
All that paper is enough to make me want to magically fix my disorganization.
But Sarah Giller Nelson, owner of Less is More Organizing Services, says that magic solution is not a filing cabinet.
"The average household needs less paper than people think," she said. "File cabinets are also expensive and very heavy, which comes into play each time you move."
Nelson recommends first separating "action items" from "archival items." You've got your "do-soons": your bills to pay, coupons to use, wedding invites to RSVP to.
Those should go where you'll see them. Maybe a hanging desktop file by your front door.
The other stuff — your birth certificate, tax returns, big receipts — can be tucked away somewhere else.
Be smart with your filing
With some files, you need the physical copies.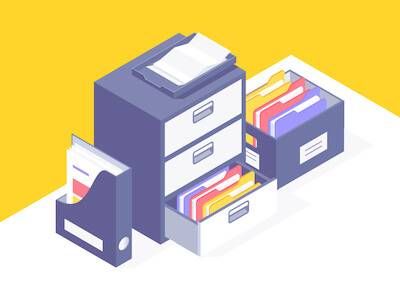 Jenna Haefelin, a 26-year-old apartment dweller, keeps her important documents in an accordion folder with multiple sections.
"You can store your taxes in one section, medical bills in another and so on," said Haefelin, who owns home organizing service Spiff. "As this grows, I suggest a storage bin for the important things that you need to hang onto. Of course, I suggest labeling each bin or creating sections within the bin to keep things organized."
If you want to be extra proactive about protecting some documents, the bin could be a portable fireproof box, found at office supply stores.
"In case of emergency evacuation, you grab the box and go," said organizing coach Lisa Dooley. "In your home, store it an accessible but 'hidden' spot – in the closet under towels, under the bed – in case of a break in."
Dooley says you don't have to put everything in this box— maybe just the most important, like your birth and marriage certificates, social security card and passport.
The other stuff — tax returns, insurance docs — can go in a sturdy, even waterproof (read: not cardboard) filing box.
If you're extra worried about break-ins, you can even get a home safe, though those can be both expensive and heavy.
Get them off your hands, if you can
Another option, if you're not too keen on keeping track of the docs at home, is storing them securely somewhere else.
"For the truly diligent, a safety deposit box at your bank can hold documents that you need once in a blue moon — social security card, trust deed for real property, lease or rental agreements, tax returns, wills and living trusts, proof of auto ownership and certificates of birth, marriage and death," said Vivian Young, senior content manager at Good Night's Rest.
"Just make sure that you designate a trusted family member or friend that has access to the box in case you are incapacitated."
Since it can be inconvenient to retrieve those documents, you might not want to keep your passport there in case of a last-minute trip.
Of course, you don't have to keep everything on hand or even on paper.
For instance, switch to digital bank statements instead of paper.
Haefelin recommends going through the mail as soon as you get it from the mailbox. It'll help you avoid unnecessary clutter and keeps papers from stacking up.
Don't set it and forget it
Shred, toss or recycle things you don't need. Go through your papers periodically to reassess this.
Generally, a good rule of thumb is to keep tax documents for at least seven years, said Charles Corsello, president of TaxDebtHelp.
"The IRS can assess taxes years after filing a tax return," he said. "A file folder with the tax year on it and the tax documents pertaining to that year is a good start. However, with technologies today like Google Drive and Dropbox, scanning documents and saving them in the cloud can be a better solution."
Those services are typically free up to a certain amount of data.
Corsello recommends password protecting any documents you keep digital copies of for extra security.
You can also choose to give another person access to those documents in case of emergency.
In some cases, you might even want extra digital copies of things you personally hold physical copies of.
"It can also be a valuable backup to photograph all of your important documents, credit cards etc., front and back," said professional organizer Lauren Williams. "If they are lost or stolen, you have a quick reference for replacing them. Some people also ask trusted family or friends to keep certified copies of documents which are available as copies. Birth certificates are an example."
Williams points out that one solution doesn't fit everyone.
Which is good to know, since I'm probably not going to be buying a safe anytime soon.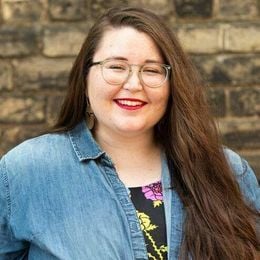 Gretchen Brown
is an editor for Rewire. She's into public media, music and really good coffee. Email her at
[email protected]
, or follow her on Twitter @gretch_brown.