Online Therapy During A Pandemic Was Exhausting. Here's Why I Quit.
Therapy had been a big leap for me. But once it went virtual, it didn't have the same payoff.
by
Shriya Bhattacharya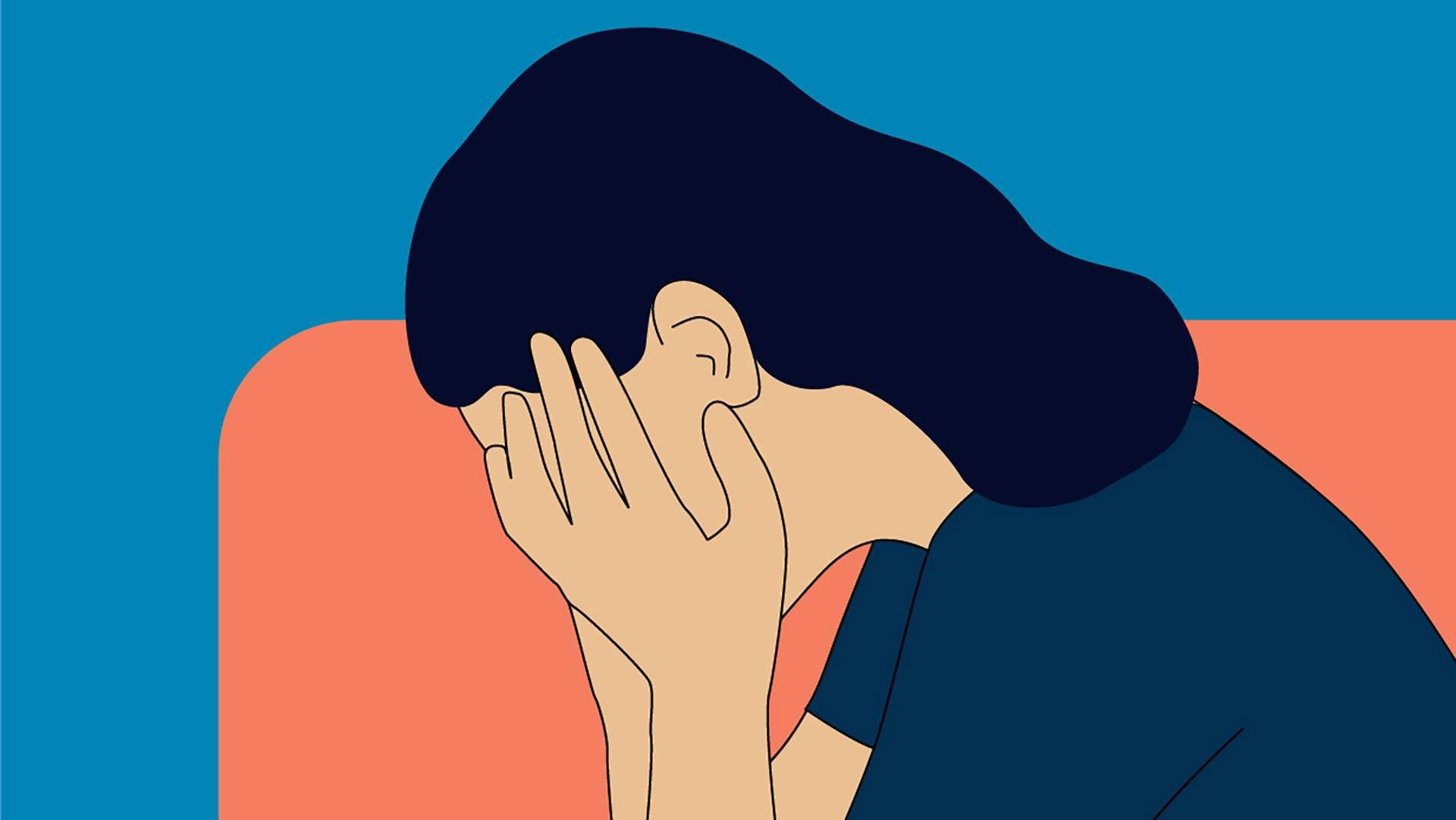 "Don't stress too much, Shriya. This is temporary," my therapist said during our first virtual appointment in March 2020.
"We'll be back in my office in a few weeks."
COVID-19 forced my therapist to transition to online appointments via a secure telehealth server. Her words — gently interjected in the middle of my worried monologue about the new virus — calmed me somewhat.
She emailed instructions for accessing the portal, assuring me the experience would not change.  
It did.
The pandemic has had a major impact on mental health. Four in ten adults in the U.S. have reported symptoms of anxiety or depression, up from one in 10 adults in 2019, according to a Kaiser Family Foundation poll.
As a result, the number of people in therapy has increased dramatically. When therapy sessions went virtual, the digital format was praised for its accessibility.
But online therapy is not the right fit for everyone. The format of my sessions stayed the same, but many of the things that made in-person therapy so fulfilling weren't there.
A physical and mental safe space
Therapy had never been a service I considered growing up. Although seeking professional help is more socially accepted now, talking about mental health was then taboo in South Asian culture.
When I was a child, most older Indians I knew usually kept up the appearance that everything was alright, and gossiped about those who did seek professional help. 
This mental health stigma is particularly strong in India, where I lived for six years as a teenager. This unconsciously conditioned me to never ask for help and believe that only those with severe mental health issues — like schizophrenia — needed professional help.
I was able to unlearn many of these beliefs after moving back to the United States for college, but it wasn't until my early 20s that I felt comfortable enough to start therapy.
I first decided to find a therapist in January 2020, a year after I had moved to Washington, D.C. for my first job after graduating.
The combination of a very demanding job, family issues and frequent mood swings caused the people in my life to voice concern about my well-being and ask me to consider professional help, especially since I could afford it for the first time.
Motivated by their encouragement, I tracked down an Indian therapist ten minutes away from my office.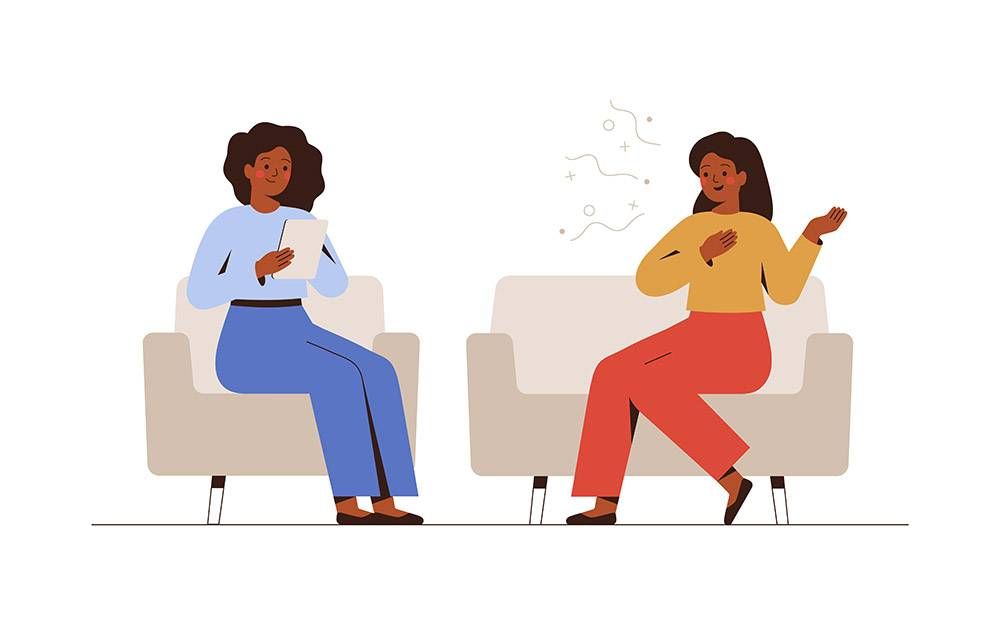 Despite my initial hesitation at baring my soul to a complete stranger, I grew to love therapy. It was a safe space where I could discuss my life and insecurities without fear of judgement, and receive advice from an expert.
My therapist's office was warm, inviting and dimly lit. It smelled of incense and was filled with South Asian paintings that made me feel as though I was back home in India. 
I loved sitting on the black couch and talking as my therapist sat in a plushy armchair, nodding away, taking notes and asking questions.
My therapist's nuanced understanding of my culture, values and immigrant mentality made it much easier for me to open up about my struggles. 
After a few sessions, I was convinced she was a great fit, and I resolved to continue therapy until both she and I agreed  I could effectively cope on my own.
The universe had other plans.
When the sessions turned virtual, I immediately missed the atmosphere of her office and the comfort of her presence.
Virtually, I found myself distracted at times, caught off-guard by a text notification on my computer or commotion in my apartment. The same happened with my therapist.
This made the flow of conversation more difficult. Online, we were no longer in a private, distraction-free cocoon.
Online therapy had too many trade-offs
When COVID-19 lockdowns began, I started working from home. I usually had to be on four or five video calls a day, and my social activities went virtual, too.
I experienced increasing Zoom fatigue, and began actively looking for online activities to cut.
Therapy was one of the first things that came to mind.
While I had been able to afford therapy through my employer's excellent health insurance, it was still expensive. The cost had been worth it for in-person sessions, but it didn't make much sense when therapy turned virtual.
The video format didn't feel as engaging. I started to question if a one-hour call was really worth the money.
Online therapy services like BetterHelp offer the option to text therapists. But my traditional therapy didn't offer that option, nor was the price reduced to reflect the format change.
At first, my solution was to reduce the frequency of my sessions from weekly to monthly. But when I still felt dissatisfied after a few weeks of the new schedule, I decided to discontinue therapy as long as it remained virtual.
After I quit therapy, I put more time, energy, and money into other activities that improved my mental health: journaling, hiking, socially distanced meet-ups with friends and reading.
I used the Friday evenings I had spent in therapy to meet up with friends or have a virtual movie night, while some of the funds reserved for therapy went towards buying more books.
I still believe in therapy and think it is a resource everyone should have access to, especially communities of color.
However, the virtual format can sometimes not be a good fit for people who are social, rely on in-person contact and already conduct most of their business online.
I'm still working from home and have a limited social circle. My "therapy substitutes" keep me level-headed and positive as the pandemic continues.
I hope that when the world opens back up, I'll be able to resume in-person sessions again and pick up where I left off.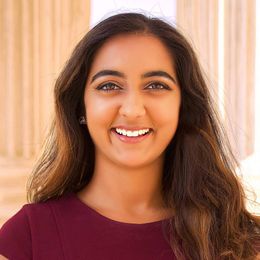 Shriya Bhattacharya
is an Indian American writer and journalist based in New York City. She is the youth editor at Brown Girl Magazine and has also written for Teen Vogue, Ms. Magazine, and other publications. Her reporting interests include youth activism, global health and South Asian culture.