Why One-Third of Online Daters Don't Go the Distance
Proximity has always predicted relationships. Online dating hasn't changed that.
by
Gretchen Brown
How far is long distance?
When Daley Rupar, 25, used dating apps in Minneapolis, she'd set a radius anywhere from 1 to 10 miles away. She'd date no further.
"I set it super close since I was in Uptown and am too lazy to try to make distance work," she said.
Uptown is a busy neighborhood of Minneapolis, but it's no Manhattan. There's about 20,000 people within a square mile.
Historically, proximity has been the main predictor of relationships. And that makes sense, if you think about it. You'd marry your neighbor. The girl you went to school with. A family friend. A coworker.
As long as you don't start off actively disliking a person, data suggests that the more you're around a person, the more you'll like them. And living nearby means you're likely to bump into them a whole lot more frequently.
In a 1932 study of five thousand Philadelphia marriage licenses, one-third of all couples lived within five blocks of each other.
But just as the internet has disrupted all the old ways of doing things, so has online dating. In 2017, 40 percent of new heterosexual couples — and 60 percent of new gay and lesbian couples — met online.
Researchers think this has the potential to completely randomize the dating pool, change up our social webs and even lead to racial integration.
But what if we're not mixing up our dating pools as much as we think we are?
Keeping it close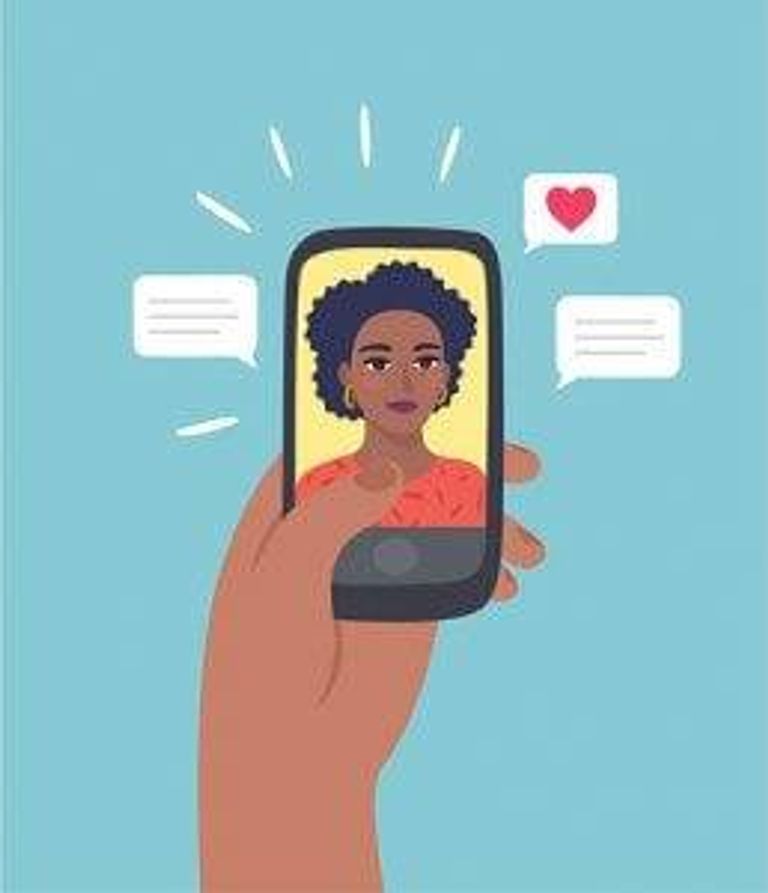 According to a recent study from Hire A Helper, a third of folks who date online are only looking within their city or neighborhood. Two-thirds set a distance within 30 miles or less.
Yeah, that's further than five blocks. But with a whole internet of possibility, with the chance to meet compatible people who live anywhere in the world, most would still choose to be in relatively close proximity — no more than an hour's drive away.
Part of this is practical. It's harder to keep up a relationship when you can never see them in person.
Physical intimacy — including non-sexual touch — helps partners grow close and stay close.
"If you are looking for a serious relationship, or at least someone you could date regularly, proximity is important," said Eric Resnik, a professional dating profile writer at profilehelper.com. "If they are far enough away that you consider traveling to them two to three times a week to be inconvenient, don't bother. There's no point in trying to date someone that the act of going to see is a negative experience."
A relationship or a fantasy?
There have always been folks using online dating the practical way, since the very beginning.
But according to dating coach Trish McDermott, one of the founders of Match.com, online dating also opened the door for more long-distance love stories — people "looking for a soul mate and happy to look in London, while living in New York; or in Florida, while living in Oregon," she said.
"Sometimes this was because they traveled (to) another location frequently for work, or because they hoped to one day live in that new location. Other times it was just on a whim. They would try casting a very wide net to see what happened."
But these matches had a downside. Distance can keep a relationship feeling like a fantasy.
It's all very romantic, but you don't get a true sense of what it's like to be together. You're seeing a more manicured version of each other.
Match.com once put 50 long-distance couples — who had never met in person — on a cruise. As you can imagine, it was pretty hit-or-miss.
Some couples instantly clicked.
"Some were a little shy and managed to chat with each other to break the physical ice," McDermott said. "Some were glancing around, almost like they were looking for someone else, rather than looking at the man or woman in front of them. A day later, there were couples that seemed to have something real happening, and others that had quickly fizzled out and didn't seem to be even talking to each other."
Stay safe
Dating long-distance is a risk, for sure.
Keeping your matches in close proximity can feel safer.
As internet dating sites opened up the world to long-distance love, they also became known as a breeding ground for scams. Oddly worded emails from a supposed "Nigerian prince" looking for love. Single dads needing money to wire their kids.
Then there was the 2010 movie, "Catfish" (and subsequent MTV television series), which brought even more stories of malicious hidden identity out into the spotlight.
The thing these scams all had in common? Distance.
"If you are talking to someone online and they can't meet up with you because they are either too far away or they always have a scheduling conflict, there's a good chance they are not real," Resnik said.
Being close enough to realistically meet is a good defense against getting scammed (though it can still happen— online or offline). Today's dating apps are so widely used, finding someone nearby to date usually isn't a problem.
Even though Rupar had her radius set at a mile at the smallest, she was still able to find love. She's been dating the same man for more than a year.
Olivia VanOrsdale also keeps her distance settings pretty narrow — five miles is ideal, 10 miles max.
She once dated someone who lived in a neighboring city, about 13 miles away. It made it hard to find time to hang out.
"If you truly like them, you'll make time, of course," she said. "But it's a time suck. Especially if you're trying to hang out on weekdays, you're battling rush hour to go see each other."
A wide net can be a good thing
But there's also a good argument for expanding your possibilities.
Abby Rinowski started using Tinder in her small college town, but wasn't having much luck.
"I had had a few dates through the app but hadn't found anyone I really vibed with," she said.
So she expanded her radius to the app's max — 100 miles.
She's glad she did.
While taking a break during final exams, she started swiping through the app and ended up matching with a man named Nik, who attended a different college more than 100 miles south.
They've been dating ever since — four years now.
Putting all your eggs in a basket far away might mean you're closed off to a chance for love where you live. So if you do decide to cast a wide net, know that you'll be diverting your romantic energy.
For some folks, distance is no big deal at all. The Hire A Helper survey noted that gay, lesbian and bisexual folks are more likely to date across state lines, or not consider distance at all.
The LGBTQ community was one of the earliest adopters of online dating, and meets online at higher rates than heterosexual folks.
Some studies show that long distance relationships aren't at a disadvantage, and actually have a 50 percent success rate. Another survey found that 73 percent of people who moved for love didn't regret it.
McDermott said there are some ways to make casting a wide net work for you.
For one thing, you can't rely on written messages. Spend a bunch of time talking on the phone.
"Use video conference calls so you can get to know your date's looks, facial expressions and mannerisms," she said. "These things matter."
And most importantly, visit each other as often as possible. That face to face time is still vital, no matter what technology brought you together.

Gretchen Brown
 is an editor for Rewire. She's into public media, music and really good coffee. Email her at
[email protected]
, or follow her on Twitter @gretch_brown.