Spent a Decade Online? Time to Do Some Cleaning Up
Everything you post online matters, whether you wrote it yesterday or 12 years ago.
by
Julia Ries
If you were born anytime in the mid '80s or later — looking at you, millennials and Gen Z — chances are you spent a good chunk of your childhood or teenhood building a presence online.
Between older sites like MySpace, Xanga and LiveJournal and newer ones like Facebook, Instagram and Twitter, many of us have more than a decade of posts, photos and playlists linked to our names.
That may seem harmless — they were from years ago, after all, and someone would have to do some serious digging to find them — but they can actually cause quite a bit of damage.
We see it in the news all the time: comedian Kevin Hart lost his chance at hosting the Oscars over old, homophobic tweets. A soon-to-be Harvard freshman was stripped of his admission after the university found racist Facebook posts from his past. And several pro athletes have been under fire for having simply liked controversial posts online.
Old social media posts can come back to haunt you, which is why many experts recommend cleaning up your old accounts, especially if you've been online since you were a teen.
We often post for the reactions
Social media is all about getting reactions: the likes, comments, retweets and shares.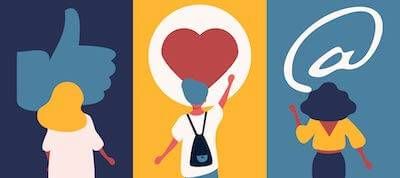 The thing about social media is that non-controversial posts usually don't get as big of a reaction as more outrageous ones do, according to Andrew Selepak, a media professor and director of the graduate program in social media at the University of Florida.
"For younger people, this means that posts they made in their preteen or early teen years might have been made to get reactions rather than showcasing a level of maturity they might want to represent themselves in their early 20s when they are looking for jobs and internships," he said.
For example, potentially uniformed political views you may have posted when you were younger likely no longer represent what you believe now. And posts about past relationships or undying love for a high school crush may now seem embarrassing or immature, Selapak explained. 
You're at a different stage in life
People grow, change and evolve. It's no wonder that the things you posted in the past don't necessarily reflect who you are today.
"You are likely at a very different stage in your life than when you first set up your accounts and your social media should reflect where you are at now," said Justin Lavelle, a personal branding and social media etiquette expert with PeopleLooker.
While it might seem obvious to you that those posts were just you being a kid, it might not be so clear to other people. All of your posts, no matter how old they are, add to the picture people have of you.
"Whether we like it or not, social media is part of your social as well as professional resume, which is why it is important that you not only think about what you are posting today, but what kind of impression someone may have of you if they dig a bit further back," Lavelle said.
[Read: Are You Posting Too Much About Your Kids Online?]
Time to delete
It's crucial to not only be vigilant about what you post today, but to also go back and delete any posts or photos from your past that no longer align with who you are, Selepak said.
---
"Our online presence is how we will be judged by those we know and those we may never meet, and as I tell my students, you want your social media accounts to represent the best you possible and not something you have to explain or apologize for later," Selepak said.
If that means you come across as more "boring" online or no longer get as many likes and comments as you once did, so be it. A tamed social presence is much better than losing out on a dream job, internship or even relationship because of problematic posts of your past.
Start by evaluating your current goals — personal and professional. Your social media presence should be an extension of those goals, Lavelle said.
If a previous post doesn't align with those goals or ideals, get rid of it. If you have an old account you don't use anymore, deactivate it. You may also want to tighten up your privacy settings, just in case you missed any regrettable posts.
Everything you post online matters, whether you wrote it yesterday or 12 years ago.
"Keep in mind that with every post, you're telling the story of your life and creating your reputation," Lavelle said.
Don't let something you shared in the past become a devastating part of your future.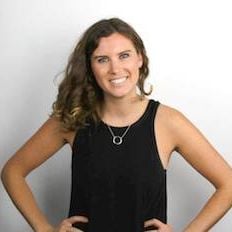 Julia Ries
is an L.A.-based writer covering health, wellness and life-type stuff for Rewire, HuffPost, VICE and Healthline, among other publications. You can see her work at juliaries.com.