Here's Why It Can Be OK to Take a Salary Cut
'A successful career is a marathon, not a sprint.'
by
Julia Ries
Nicholas Farmen was working as a social media manager, making $45,000 a year, when he realized it was time to move onto bigger and better things.
For one, he was working out of a cubicle, which he didn't love, and his colleagues weren't the most social bunch.
His commute was a killer, and he didn't feel like he had access to the kind of growth opportunities he needed to improve his marketing skillset.
And so, Farmen put in his notice and left his marketing gig for — drum roll, please — an internship at a digital agency.
You might be wondering why someone would leave a steady, full-time job for an internship. Isn't that kind of a step backward?
Well, not necessarily. At least not in certain scenarios. Sometimes, taking what may seem like a step backward can actually put you in the position to take a few steps in the right direction — as was the case for Farmen.
"My new job paid only $14 an hour, but I worked with friends, was given opportunities to fail and learn, got to work in an open-spaced environment and got to work from home or take days off whenever I needed," he said.
Not to mention, a few months later, he was promoted to a full-time gig at an exciting agency where he could grow.
Figure out what matters to you most
Taking a pay cut might seem illogical — we've all got bills to pay, vacations to book, groceries to buy.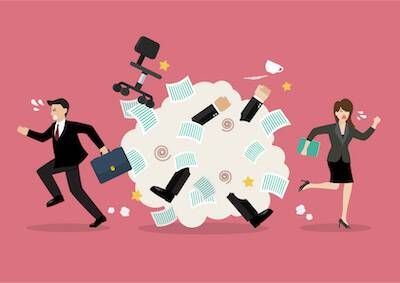 However, while a higher salary might make your life a bit more comfortable, it might not make you the happiest.
It all comes down to what's most important to you, says Joe Flanagan, a senior career advisor with MintResume.
"If money really matters, you should only take a cut when you can reasonably expect to grow in the company — and your salary will grow as well," Flanagan said. "But if you have priorities other than salary, such as doing work that has meaning for you, a salary cut to work at a non-profit in an area you're passionate about supporting can be the right choice."
Unfortunately, a lot of people end up stuck in a job they hate because of their salaries. Find out what your priorities are and plan accordingly.
Learn to play the long game
Most people think they need at least a 10 percent pay raise to increase their overall happiness, but it rarely has that effect, according to Vince Repaci, a senior coach with the professional development firm LOVR Atlantic.
Oftentimes, a pay cut in the short-term can really pay off in the long run — not only for your happiness and professional fulfillment, but financially as well.
It could create space for new opportunities, for example, or pave the way for you to develop new skills.
"When working with clients, I remind them that a successful career is a marathon, not a sprint, and that playing the long game often involves making difficult decisions in the short-term," Repaci said.
Yes, salary matters — to a degree. But it's important to view salary as just one piece of the puzzle.
If you work in a toxic environment, it's probably not worth sticking around even if you're earning a huge paycheck. If you feel like you've hit a wall in your field, it may be time to pivot toward a new direction. Or if you look at the top people in your industry and feel their lifestyle just doesn't cut it for you, it may be time to jump ship — even if that leads to a temporary pay cut.
"It's also worth assessing your career trajectory at least once a year and deciding if it's still where you want to go," Repaci said. "If you're at the top of your industry with nowhere to move up and ambitions to do so, it might be wise to take a temporary pay cut to open more options longer term."
[ICYMI: I Started Doing This One Thing on LinkedIn and Landed a Great Job]
Taking a risk
Five years ago, Francois Mathieu quit his well-paying gig at a large bank to explore the world of tech startups.
Because he had little experience in tech, he took a 25 percent pay cut and hoped its would all pay off. Fortunately for Mathieu, it did.
Working in a fast-paced startup environment created a ton of opportunities for him to develop new skills and take ownership of new responsibilities, he said.
"Fast-forward five years later working at two different startup companies, my salary was up by 100 percent," Mathieu said. "I would have never reached that salary level back at the bank, where salaries were more about years of service and diplomas, not about efforts and value added."
He was also able to take the knowledge — and money — he gained working for startups to launch his own business manufacturing roasted green tea, which has been one of his most rewarding professional experiences so far.
It's all part of the long game. While a pay cut may seem risky now, it could exactly what you need to get to where you want to go.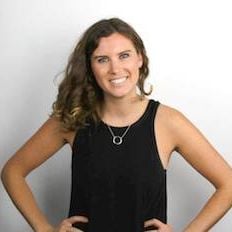 Julia Ries
 is an L.A.-based writer covering health, wellness and life-type stuff for Rewire, HuffPost, VICE and Healthline, among other publications. You can see her work at juliaries.com.