What If There Were No States?
by
Josef Lorenzo
States: they're a fact of American life we take largely for granted. But why do we need them at all? Some experts believe that chopping up our country in a different way would make a lot more sense. So, if we started over today, would we keep the somewhat wacky geography of our states intact, or would we move to perhaps a more logical system that throws state lines out the window? "America From Scratch" host Toussaint Morrison explores some surprising alternatives.
Join the conversation!
Share your thoughts in the YouTube comments. Be sure to subscribe to the "America From Scratch" YouTube channel while you're there!
Want to dig even deeper on these topics? Listen to our podcast!
"America From Scratch" is produced by Rewire for PBS Digital Studios as part of the Twin Cities PBS initiative "In It Together." Made possible with funding from The Corporation for Public Broadcasting.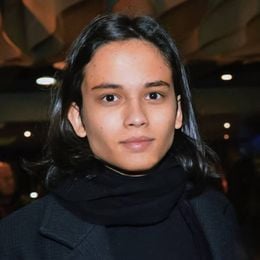 Josef Lorenzo
is the Webby award-winning producer/director of the music series Sound Field and civics show America From Scratch.