Traveling the World With Priceless Objects
by
Katie Moritz
A jewel-encrusted golden Rubik's cube. The costumes worn by "Downton Abbey" stars. Many millions of dollars in Napoleon Bonaparte artifacts. These are all things you can see in the museums of the world. Nic Cherry is the one who puts them there.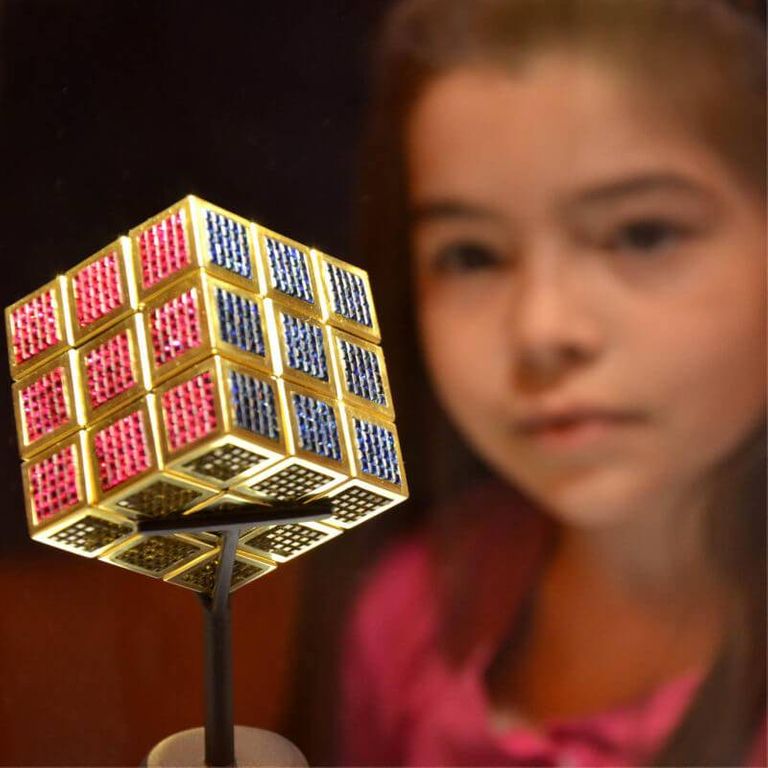 Museums are filled with beautiful and incredible things, but how they find their way there is a bit of a mystery to the average person. Cherry is the director of touring exhibitions for EDG, or Exhibits Development Group, a St. Paul, Minnesota-based company responsible for designing, transporting and installing museum exhibits shown all over the world. He travels with the exhibits and makes sure they're displayed exactly as designed.
Right now, the company has 30 exhibits moving from venue to venue that include thousands of artifacts and images—one exhibit, The International Exhibition of Sherlock Holmes, includes more than 200 artifacts and requires eight to 10 trucks to move it.
Coordinating and installing each exhibit is a massive undertaking with many moving parts and people. It's Cherry's job to make sure each piece is in place.
In a museum, "we start with a big black box, no windows and no lights, and two weeks later it's an immersive, educational experience for the public," Cherry said.
Behind the scenes at your favorite museums
When you attend an exhibit at a museum, there's a good chance it took that institution three to five years to put it all together. That's how much work goes into something that might seem simple to visitors.
Because of its positioning outside of museum bureaucracy, EDG can put together exhibits in one year to 18 months, making the company's work attractive to institutions that want to see an exhibit come to life at a faster pace, Cherry said.
All exhibits start with an idea. Then, EDG works to find funding partners for their project. For example, EDG's pinball exhibit was produced in partnership with the Pacific Pinball Museum.
"Once you kind of have everything in place, (you're) working with designers and registrars for the collections, and content creators," Cherry said. EDG works with experts to make sure everything in the exhibit is accurate. In the case of the "Sherlock Holmes" exhibit, EDG partnered with the estate of author Arthur Conan Doyle to create a whole new "Sherlock" mystery for museum-goers to unravel.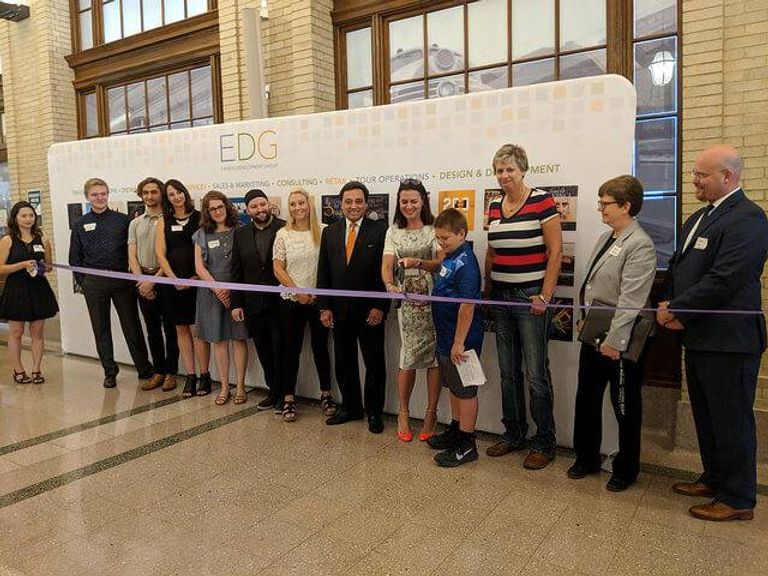 Cherry and his team come into play when it's finally time to install the exhibit. First, he does a site visit a couple months before the exhibit is set to open. When the time comes to move the exhibit, he travels with a couple people who work in tandem with museum staff to get it installed, which can take a couple weeks. Every object needs to be meticulously accounted for, unboxed and checked for its condition before it can be put in place.
"We have specialized people and a team on the site and they're the ones that handle and condition report all the objects," he said.
In the past two years, Cherry has traveled to New York, Houston, Syracuse, China, Australia and other locations around the globe. And just as varied as the exhibit venues are the exhibits themselves.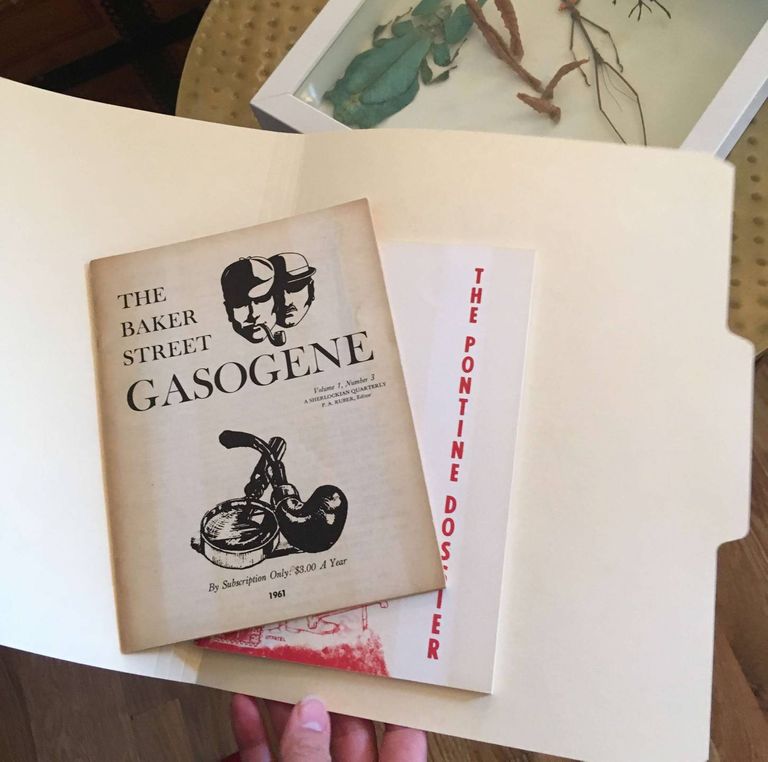 "The 'Sherlock Holmes' exhibit is Victorian and has some Steampunk elements," he said. "It's all designed to look historic,... but it's all wood and foam and plaster and paint. Then Beyond Rubik's Cube is a very high-tech, very sleek exhibit. It's full of computers and projectors."
The giant working Rubik's cube designed for the exhibit—the largest in the world—arrives in pieces that fill an entire truck. The amount of coordination and organization required for this kind of work is akin to producing a film, said EDG Founder and CEO Amy Noble Seitz.
"It's kind of like, I have to go tear down this one in Nashville and then immediately go tear this one down in Houston to put it up in Jersey City," Cherry said. "They're completely separate types of things that you have to switch between."
A historic home
EDG got its start in 2006 with the goal of spreading culture, connecting people with art and to "bring art and business together, to monetize museum collections around the world," Noble Seitz said.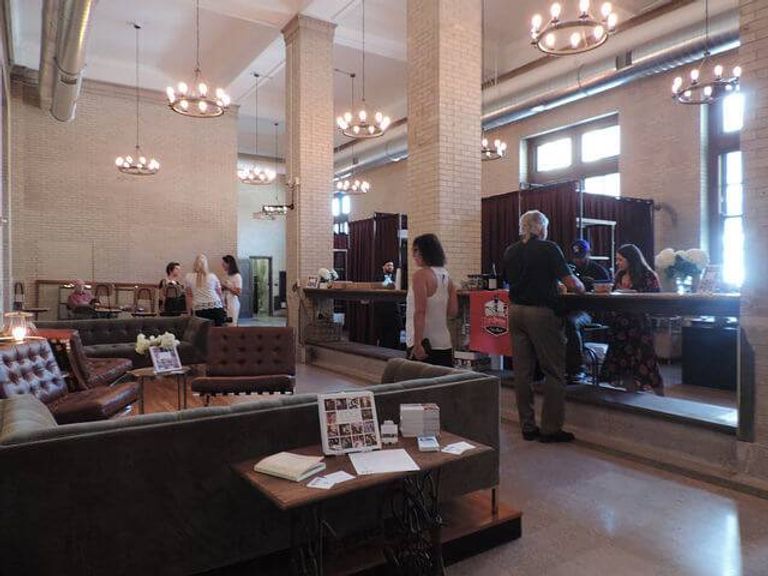 The company's longest-running exhibit is "Cut! Costume and the Cinema," which showcases award-winning film costumes from the largest costumier in London, Noble Seitz said.
"So there's the big pink dress from 'Phantom of the Opera' and Captain Jack Sparrow," Cherry said.
The company made its home in Lowertown St. Paul's Union Depot train station after a major initiative to renovate the building was completed. EDG's office is located in what used to be the baggage claim. A long counter that was once used to collect bags now operates as a standing desk.
With all the objects in safe keeping, you might not realize that the people in the room have had $2.5 billion in priceless objects under their care, including the original copy of the Emancipation Proclamation. In one day, 17,000 people were lined up to see the historic document at the Henry Ford Museum in Detroit.
"I can tell you that brought tears to everybody at EDG's eyes," Noble Seitz said.
This article is part of  "Living for the City," a Rewire initiative made possible by The John S. and James L. Knight Foundation.

Katie Moritz
 was Rewire's senior editor from 2016-2019. She is a Pisces who enjoys thrift stores and pho. Follow her on Twitter @katecmoritz.