Newtonville Camera: A Family Business That Clicks
by
Rachael Cerrotti
In the age of Amazon, small businesses are struggling. Rent prices are soaring, especially in cities, and customers are choosing to window shop in person, but buy online.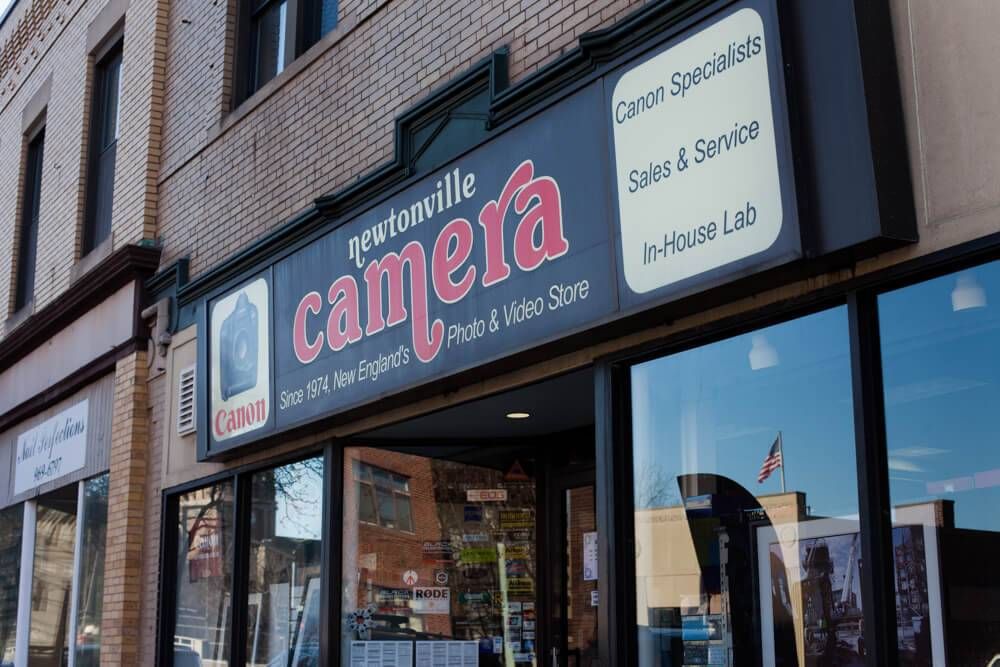 According to a 2016 report by the Institute for Local Self-Reliance, "local businesses that have been serving the everyday needs of their communities, sometimes for generations, are being forced out and replaced by national chains that can negotiate better rents or afford to subsidize a high-visibility location."
A family business beating the odds
While the effects of this trend are obvious, Newtonville Camera, a beloved local photography shop in Newton, Massachusetts, outside of Boston, is holding its own by fostering a sense of community and keeping the business a family affair.
Purchased by Paul Roberts in the 1970s, the camera store continues to grow as other brick-and-mortar stores are shuttered. At the age of 75, Roberts has turned the store over to the next generation.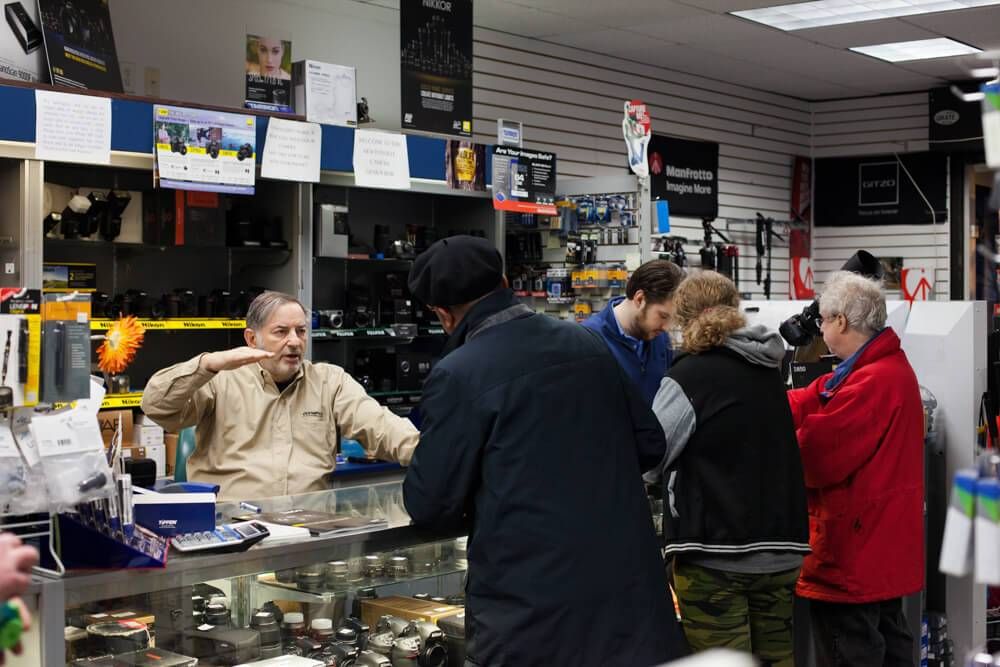 "Business has been steady. I won't say it is incredibly exciting as far as growth, but we are holding our own very nicely," Roberts said.
"People will drive quite a distance to get here because they like that they can come in, hang out, get advice and have a constant source of help. And we have some of our original customers from 44 years ago."
The Roberts family is a staple of the Newton landscape. For the most part, the kids have lived in town their whole lives.
"Sometimes it is better to be a big fish in a small pond," Roberts said. "And that is what your small businessman is. People live in a lot of communities because of the friendship of the people they do business with."
Preparing the next generation
According to the Conway Center for Family Business, "what truly drives many family businesses is the sense of connection and identity the owners and their family members feel with the business." Newtonville Camera is no exception.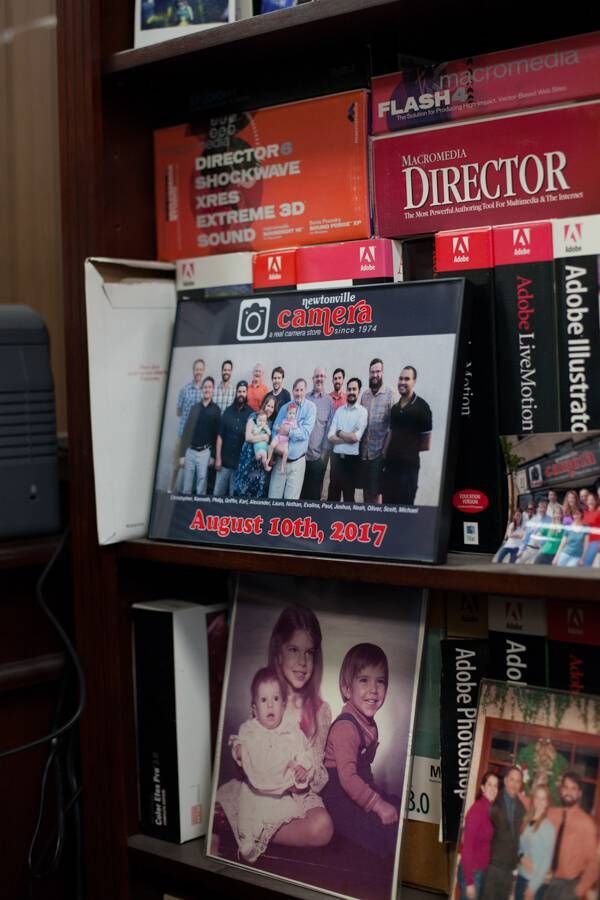 Roberts began teaching his kids about store operations from an early age, including his son, Kenneth Roberts.
"I used to come in on Saturdays and Sundays, even before I was old enough to sell anything," Kenneth remembered. "I would answer the phones, direct people to the right departments and answer (questions). And as you hear things and you watch people do things, you start to learn."
It soon became apparent that Kenneth had certain instincts that aided in the store's success.
"And, of course I wasn't married to how things had always been done. I was more interested in how could things be done better."
Paul could tell his son was more efficient with many tasks, especially when it came to bookkeeping and utilizing new technology. Kenneth was responsible for implementing the use of spreadsheets in tracking inventory and creating a website for the store back in the mid-1990s.
"He has exercised very tight control over inventory and expenses," Paul said. "Much more than I used to, and that makes a difference because that allows the business to move along and survive."
Around the same time, Kenneth's younger sister, Laura, returned from college and helped run the business as well.
"When (our dad) saw that both of us were working together, he knew that things were in good hands because we still involved him," Kenneth said. "Laura becoming involved has been quite helpful in the transition from my father being responsible for everything to my sister and I. We had different roles if you will, but worked as a team. All three of us."
The fine line between family and business
Having a successful family business means that the family has stuck together in the same geographical area—the members of the family all live within five miles of each other. Paul credits the success of Newtonville Camera for keeping the family local.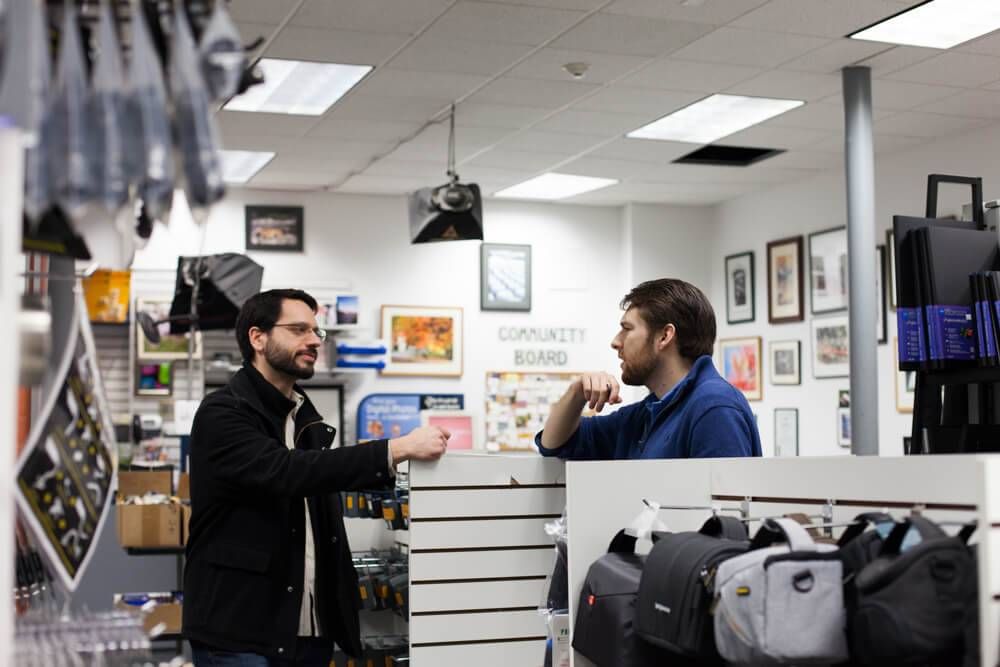 "Almost always, for all of these years, when I walk out of the door, I am done," Paul said. "I may think about some things, but it doesn't hang over me. And very often if something needs to be addressed, it is a five-minute discussion."
Kenneth's experience has been a bit different.
"When it is the family business, by definition, family and business are merged," he said. "So, there really was no separation unless we were on vacation."
Although, for his employees, Kenneth insists that this is not the case.
"When they walk of this door, they are on personal time. It is very important for me that they have that because it is the exact opposite for me."
When family comes first
It was December of 2014, Newtonville Camera's busiest month of the year, when Paul was admitted to the hospital for emergency heart surgery. At that point, Kenneth not only became a caretaker for his father, acting as a second set of eyes and ears at doctor's appointments and at home, but he also officially took on the role of the store's general manager.
Paul's hours decreased in order to limit stress. But with the help of his kids, they found a schedule that allows him to continue working.
"People always ask, when is he going to retire? I mean, you could say he is in semi-retirement now," Kenneth said. "But he is never going to fully retire. No one wants him to. He doesn't want to. So everyone is on the same page."
Change on the horizon
Newtonville Camera is gearing up for a big move. A developer recently bought the block on which the store sits and will raze the existing buildings to construct new apartment complexes. For the first time, Newtonville will be moving out of Newton, and into the neighboring town of Waltham.
They don't expect the attachment to the community to change; on the contrary, they are hopeful it will grow. The new store will only be a mile and a half away and will feature a dedicated space for photography classes and a big parking lot that will make it easier for customers to visit.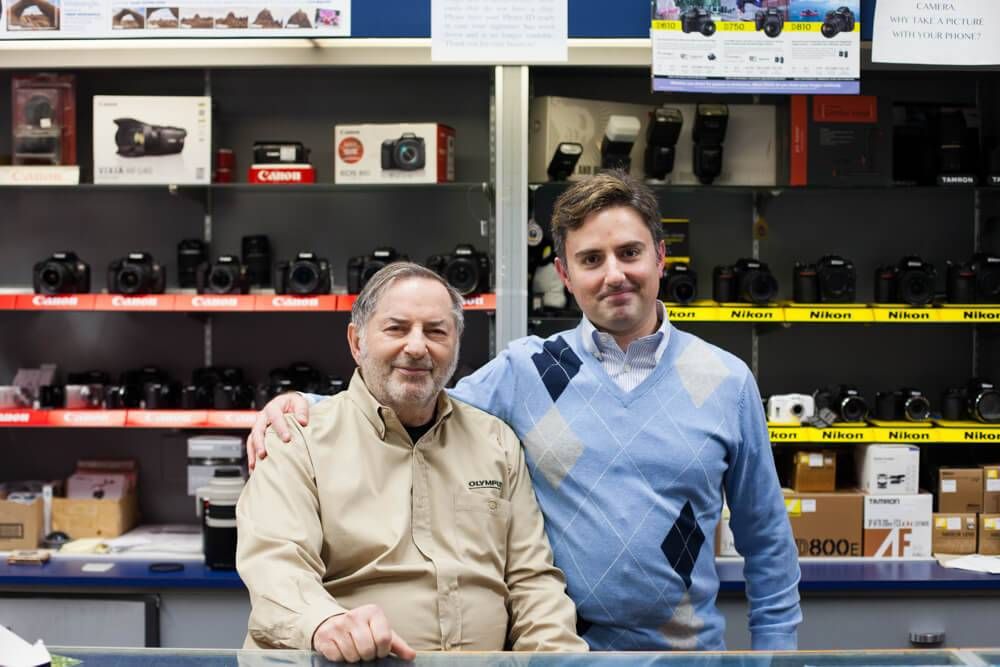 "In the past we have held about 20 classes a year," Paul said. In Newtonville's current location, instructors had to teach in the space where business was also held.
"But in this new space, we hope to have 60 to 70 classes a year on a wide range of topics."
The family feels certain this will grow the community it has already cultivated in the past 44 years.
Paul isn't at the store as much as he used to be, but is kept up to date on the business. And he's left it in capable hands.
"Kenneth is in charge of the move and he is keeping me posted of what he is doing, but too many cooks is not so good," Paul said. "I happen to believe that in a small business, it is very important that when you give someone a job to do, it is their job. And you let them do it."
This article is part of America's Entrepreneurs: Making it Work, a Rewire initiative made possible by the Richard M. Schulze Family Foundation and EIX, the Entrepreneur and Innovation Exchange.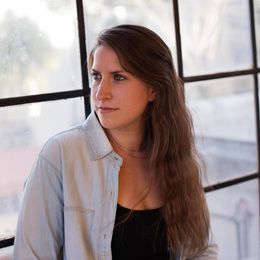 Rachael Cerrotti
 is an award-winning documentary photographer, writer and educator. Her storytelling focuses on grief and resilience with a unique interest in family history. Her work has been featured by NPR, WBUR, Public Radio International, Kind World (podcast), The Boston Globe, Images & Voices of Hope and various other publications worldwide. For nearly a decade, Rachael has been pursuing her long-term project, Follow My Footprints, retracing her grandmother's route of displacement during and in the wake of World War II; she is now writing her first book about this journey. You can find more of her work at www.rachaelcerrotti.com or follow her on Instagram : @rachaelcerrotti.