New to Dating Apps? Here's How to Get Started
COVID-19 has created new challenges — and opportunities — for online dating.
by
Gwen Aviles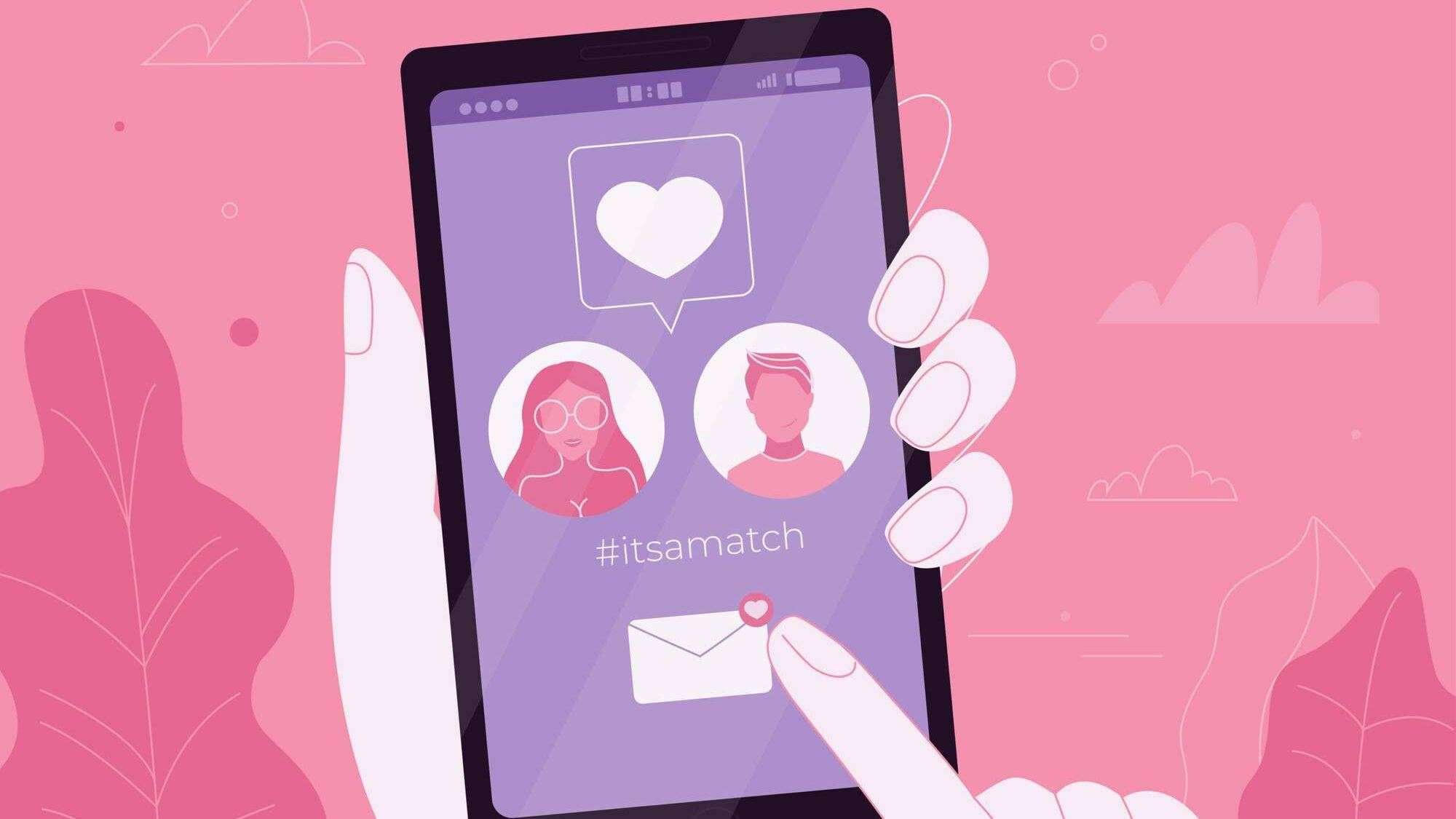 Olivia Mellin swore she'd never get on dating apps. 
The 27-year-old Chicago-based writer and self-described "hopeless romantic" had hoped to meet her future partner the old-fashioned way: in person. 
Her parents were college sweethearts who met while competing on their school's debate team. For years, Mellin hung onto the possibility that her story would be similar, even as she noticed that most of her friends in relationships had met their significant others through apps. 
Then the pandemic happened, forcing Mellin to reevaluate her resistance to meeting people online. 
With social distancing measures in place to curb the spread of the coronavirus, Mellin's chances of meeting someone in-person grew slimmer and, after months of living alone, she became increasingly lonely. 
So she downloaded Hinge, one of the many apps that have seen significant subscriber growth and increased engagement during the pandemic. While she hasn't met up with anyone yet, she's enjoying getting to know people through virtual dating. 
Joining a dating app at any time can seem overwhelming, and the pandemic only makes dating all the more complicated and daunting. 
Maybe you're already set on going on a dating hiatus for the time being, but if you're a first-time dating app user who's curious about how to navigate the apps during this uncertain period, these dating experts have tips to help you prepare for the experience. 
Set aside stigma against the apps
Apps have traditionally gotten a bad rap, so much so that people used to be embarrassed to say they met their partner through an app. But those days are long over, says dating coach Erica Virvo.
"It's understandable that someone might be reluctant to use dating apps, but there are a lot of incredible benefits to using them, one of them being that they widen your dating pool and have brought together more interracial and interreligious couples and other couples from different backgrounds," Virvo said, adding that she probably wouldn't have met her own husband, who's from Ghana, if not for an app. 
Get clear on what you're looking for 
"There are so many different people on the apps with different contingents, so when I work with clients, I tell them that it's so important to sit with yourself and really ask yourself, 'What do I want from the apps?'" said Tiff Baira, a dating coach and host of the dating advice podcast "Take Me Out."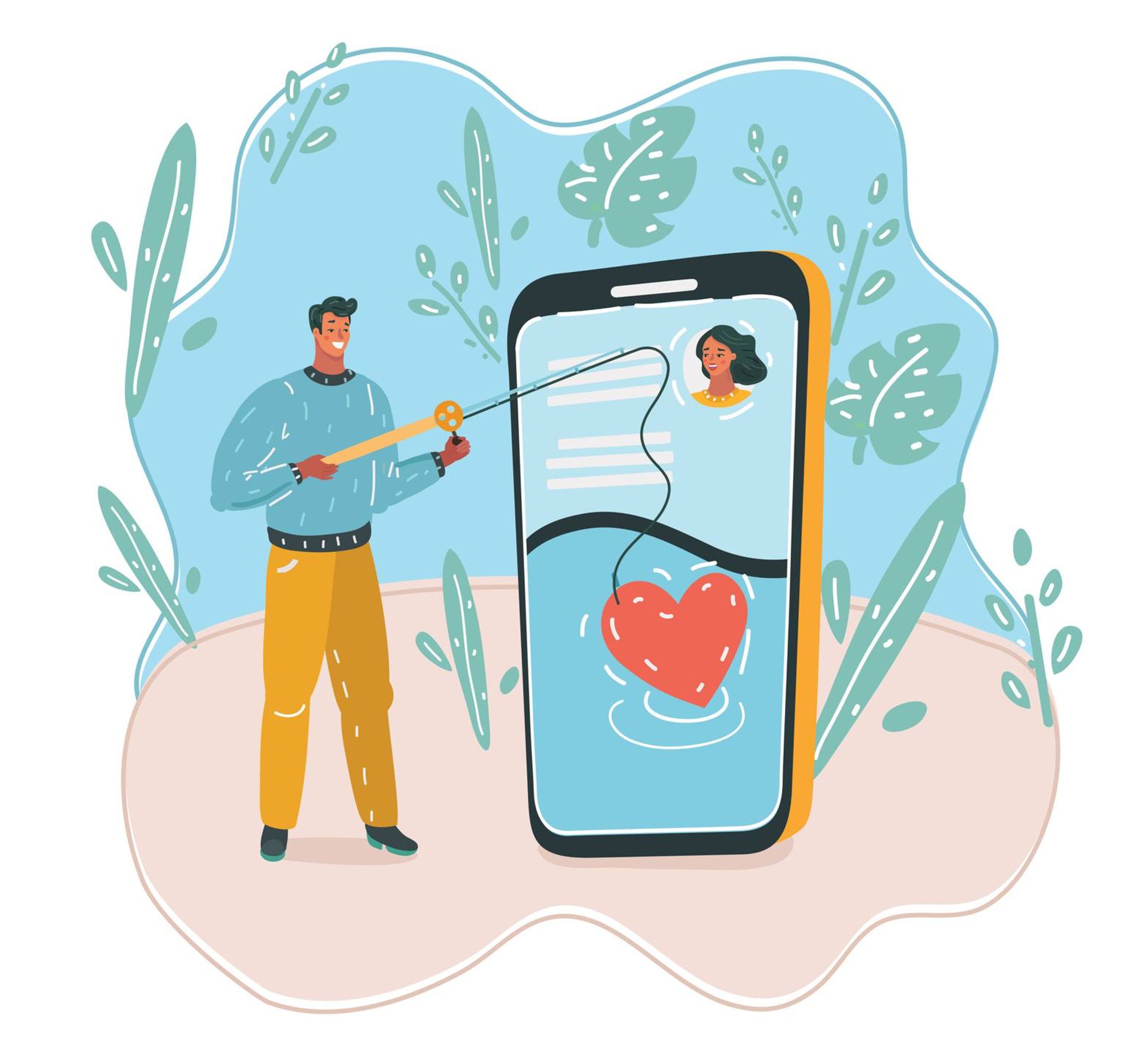 Taking time to figure out what you want to get out of the dating app experience will set you up for greater success.
"You're going to be hit with a lot of people who are just looking for hookups. There's a lot of options," Baira said. 
"You can't control what people are looking for, but you can control what you will tolerate, what you will allow, and don't waste your time on something that's not what you want, even if it's the person you think you want, because it's a waste of time and it'll ultimately lead to discouragement with using the app." 
Baira has observed a "resurgence of people who are craving emotional connection," whereas before the pandemic, she saw people were more cavalier and casual in their approach. 
However, if you are looking for something less serious, there's still ample opportunity to find that through apps too, Baira says. 
Fill out everything on your dating profile 
This may seem like obvious advice, but Virvo says it's surprising how often people leave parts of their dating profiles blank. She recommends using the space to your advantage to give potential matches a better idea of your personality and values. 
"All of it should be filled out," said Virvo, who's currently developing a course on how to optimize dating profiles. "That's fodder for people to respond to you." 
Don't be afraid to ask questions 
With ample time to get to know people better now than you might have pre-pandemic, don't be afraid to ask them questions about their values, behavior and expectations from the get-go, says dating coach Zachariah Bourne.
"A lot of people are scared to video chat, but it's actually a great way to get to discover whether someone's terrible or just not a match before meeting them," Bourne said. 
"Ask them the questions that are important to you, especially in regards to the pandemic. Are they someone who goes out a lot? Do they wear a mask? Asking these questions before meeting is a practical way to establish whether they could be a potential match for you." 
Have a plan for navigating safety concerns 
Dating expert Carlos Cavallo says the pandemic has forced app users to be more selective about who they choose to spend time with. 
It has also encouraged people to become more familiar with each other via texting and video calls, which has allowed them to determine whether someone might be a good match more quickly — and from the comfort of their homes. 
However, if an app user is thinking about meeting up with a match, Cavallo suggests that they should make their own safety plan. 
"If you have a certain safety concern, have a plan for navigating it," Cavallo said."Follow whatever direction or medical advice you feel is necessary." 
The Centers for Disease Control and Prevention has recommended social distancing, meeting outside and mask wearing to curtail the spread of COVID-19. 
Set boundaries for yourself 
Using apps for the first time can be an exciting experience, but Lily Womble, founder of Date Brazen, says it's important to set clear boundaries about how much time you plan to invest in the apps. 
"The apps are built to be addictive, and matches and messages can give you instant gratification, so check in with yourself," Womble said. 
She suggests spending no longer than 20 minutes a day on the apps, turning your notifications off, and only swiping when you're "awake and alert" because, as she describes, "unintentional effort leads to unintentional results." 
Rejection is not a reflection of you 
The pandemic has taken an excruciating emotional toll on nearly everyone, which is why it's doubly important to have compassion for yourselves and others. 
"I think the expectations of everyone in 2020 have been lowered in general in life, so let people be who they are and don't get worked up over things," Virvo said. 
"(I)f people ghost you, it probably has nothing to do with you. There's just a lot going on in people's lives right now. You have to treat people with the kindness and empathy (with which) you want to be treated, because you don't know what they're going through." 
Baira says that rejection is unavoidable when using apps and especially encourages first time dating users not to view it as a reflection of their worth, but rather as a clear indication that someone wasn't right for them. 
"Know your worth and show up honestly, and someone will like you for that," Baira said.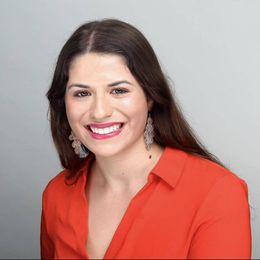 Gwen Aviles
is a freelance journalist who writes about arts and culture, education, and politics. Follow her work at gwendolynaviles.com or on Twitter @gwenfaviles.