What Could a New Supreme Court Justice Mean for Us?
by
Katie Moritz
There's a lot of buzz around President Donald Trump's nominee for the Supreme Court, Judge Brett Kavanaugh. The retirement of more liberal Justice Anthony Kennedy and addition of Kavanaugh will shift the makeup of the nine justices to a conservative majority.
But how much would we, the average citizens of the United States, be impacted by a change in the political points of view of our Supreme Court justices?
Based on what's happened in the past, we can all expect to feel a change, said David Schultz, a professor of history at Hamline University in Minnesota. For some, especially women and lesbian, gay, bisexual, transgender and queer folks, the change might be even more palpable.
It's the little things
We might think of the Supreme Court as a group of nine elite people that make lofty decisions about things that don't really have anything to do with us.
But two recent decisions have very real implications for the average person.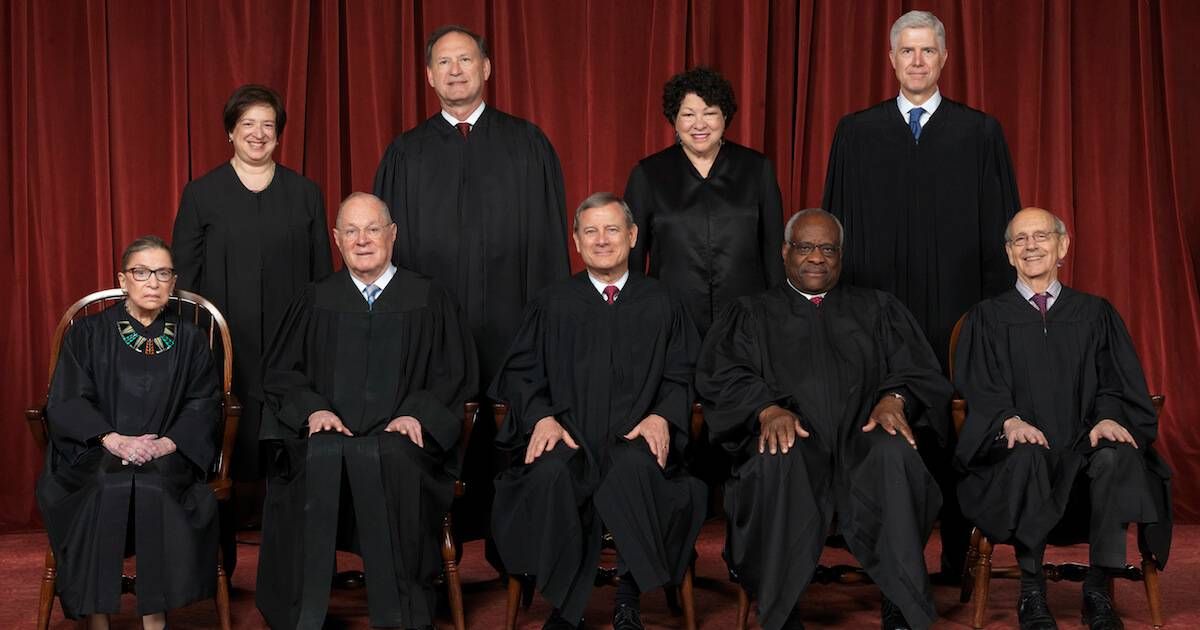 Just last month, the Supreme Court decided it would allow states to require businesses that sell stuff online to charge sales tax, even in states where companies don't have a physical presence. And why wouldn't states want that extra tax revenue? That means the California-based indie underwear company you order from will be charging you extra for your next shipment.
Maybe not a big deal for big retailers, Schultz said, but small businesses that deal online—and who doesn't these days?—could be impacted by the extra manpower it'll take to stay in compliance of new tax rules. And consumers will notice a higher cost when they order online.
Also last month, the Court struck down a Minnesota law that prevented voters from wearing anything bearing a political message to the polls.
That's why who's serving as a justice matters—many decisions really do trickle down to the average Joe.
"If we think about it in the sense of what we buy, what we wear, who we can marry, those are three examples where the Supreme Court has issued important decisions that I think impact many of us," Schultz said.
Getting political
The Supreme Court wasn't meant to be political when it was created, Schultz said. But, over the decades, that has changed, with Supreme Court justices staying loyal to the politics of the presidents who appointed them.
"A good predictor of how Supreme Court justices will vote is the president who appointed them," Schultz said. "That is a relatively recent phenomena. We used to have more surprises."
A couple examples: Left-leaning Justice Kennedy is an appointee of Republican Ronald Reagan. Republican Dwight Eisenhower appointed Earl Warren and William Brennan Jr., who "turned out to be two of the most liberal justices ever."
Why has this changed? Schultz believes it has everything to do with increased political polarization and impasses in other branches of government.
As other actors in our government have been "almost grinding to a halt in their capacity (to make) policy decisions," "by default the judges have become players that are required to absolve the pressing disputes of our society," Schultz said.
---
"If there's a question of a constitutional violation, if there's a question of rights at stake, judges don't have the option of ducking that issue."
That means the decisions of the Supreme Court have been increasingly guided by its members' political ideologies, and any change to the politics of its justices could impact how cases are decided and what previous decisions are overturned. For example, with a different lineup, the Supreme Court previously decided states could not require businesses to pay sales tax for online purchases when a company didn't have a brick-and-mortar presence within state lines. As you know, that went out the window last month.
What could happen
So what does this mean for the future? Two of the most controversial Supreme Court decisions are the right to an abortion and the right to marry for same-sex couples. With conservative majority in the Supreme Court, will these decisions be overturned?
Likely not, Schultz said. However, the expansion of individual and civil rights will probably slow.
"More what I can see is that the court upholds other restrictions on women's right to terminate pregnancy while, in theory, saying (the Roe v. Wade decision) is the law of the land," Schultz said. This could mean adding "additional waiting requirements or fetal testing, maybe additional requirements regarding what kind of facilities can perform termination of pregnancies."
While same-sex couples will likely retain their right to marry, the Supreme Court's trend of expanding civil rights to this group will probably go on hiatus, Schultz said. The Court will likely be less supportive of this community moving forward in legal battles over other, less-widely-talked-about issues, like workplace discrimination.
Kennedy has been a staunch supporter of LGBTQ rights, penning the marriage rights decision and acting as a pivotal vote for important LGBTQ rights cases, including Lawrence v. Texas in 2003, which overturned a previous Supreme Court decision that allowed states to prosecute same-sex couples for having consensual sex.
"It wouldn't be hard to say that (Kennedy is) probably in many ways the best justice ever on the Supreme Court when it comes to civil rights for people in the LGBTQ community," Schultz said. Other types of civil rights cases, like those surrounding affirmative action, will probably also find less sympathy in the Court after Kavanaugh's appointment. "With his departure, this could be enough now to shift" the way the Supreme Court has been leaning.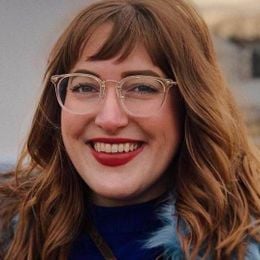 Katie Moritz
was Rewire's senior editor from 2016-2020. She is a Pisces who enjoys thrift stores and pho. Follow her on Twitter @katecmoritz.