Why New Parents Need to Agree About Sleep
by
Katie Moritz
Starting a family can be overwhelming—things that might seem like small details can make a big difference in the development of your child.
That's the case for sleep rules, researchers have found. Whether parents agreed or disagreed on how to deal with a baby crying in the middle of the night affected their coparenting relationship, according to a new study. And learning to work together and communicate, tenants of good coparenting, is important for healthy child development.
In this case, 'agree to disagree' won't fly
Researchers at Penn State and Washington State University asked hundreds of parents how they would respond to their child waking up in the middle of the night—do they attend to the baby right away or let them self-soothe? Researchers also asked if parents felt they were coparenting successfully—do the parents feel like they have the same goals for their child? And are they experiencing any symptoms of anxiety or depression?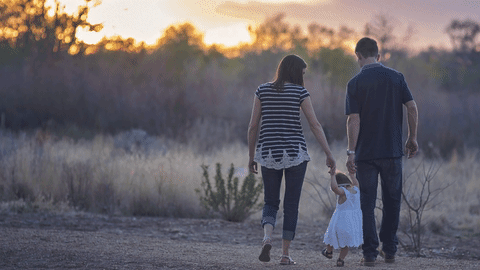 Here's what researchers found: When a mom had a stronger opinion about what should be done when a baby wakes up crying than the dad did, the mom also said she felt worse about their coparenting relationship.
What do researchers think that means for parents?
"Setting limits about how to respond to night wakings is stressful, and if there are discrepancies in how mothers and fathers feel they should respond, that can reduce the quality of that coparenting relationship," said Jonathan Reader, a doctoral candidate in the Penn State College of Health and Human Development and lead author on the paper, to the university. "We found that for mothers in particular, they perceived coparenting as worse when they had stronger beliefs than the father."
The importance of planning ahead
According to the data, moms have stronger feelings overall about how parents should respond to their crying babies than dads do, though both parents worried about it less as their babies got older.
This discrepancy is putting stress on parents.
"During the study, we saw that in general mothers were much more active at night with the baby than the fathers were," Reader said. "So perhaps because the mothers were the more active ones during the night, if they're not feeling supported in their decisions, then it creates more of a drift in the coparenting relationship."
Parents should be talking about sleep rules early on, maybe even before their baby is born. Having these conversations can help both you and your partner as well as your child.
---
"It's important to have these conversations early and upfront, so when it's 3 a.m. and the baby's crying, both parents are on the same page about how they're going to respond," Reader said. "Constant communication is really important."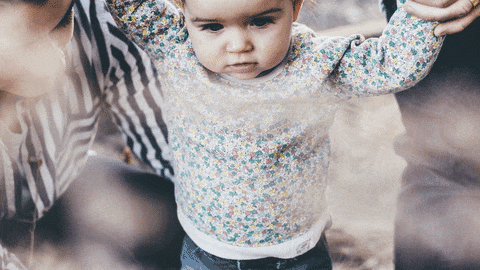 New parents are focused on raising a happy and well-adjusted baby. But they should also be focusing on their own mental health and happiness. After all, parents are creating the environment in which the baby will grow up. It goes without saying that a stressful environment isn't the best kind.
"What we seem to be finding is that it's not so much whether the babies are sleeping through the night, or how the parents decide to do bedtime, but more about how the parents are reacting and if they're stressed," said Douglas Teti, a department head in the College of Health and Human Development who also worked on the study. "That seems to be much more important than whether you co-sleep or don't co-sleep, or whatever you choose to do. Whatever you decide, just make sure you and your partner are on the same page."

Katie Moritz
 was Rewire's senior editor from 2016-2019. She is a Pisces who enjoys thrift stores and pho. Follow her on Twitter @katecmoritz.