Why New Moms Are Sharing Their Birth Stories on Social Media
'I feel so empowered by others' stories.'
by
Gretchen Brown
Loyal Phillips was in a rush. 
He was born March 20 after just three hours of labor. His name was inspired by his mom's faith. He lost one of his socks on the way home from the hospital.
This is his birth story. His mom, LaToya, wrote it down, just like mothers have been doing for generations. She shared it with friends and family.
It wasn't handwritten in a baby book. It was posted on her Facebook page, shared with family and 4,000 Facebook friends.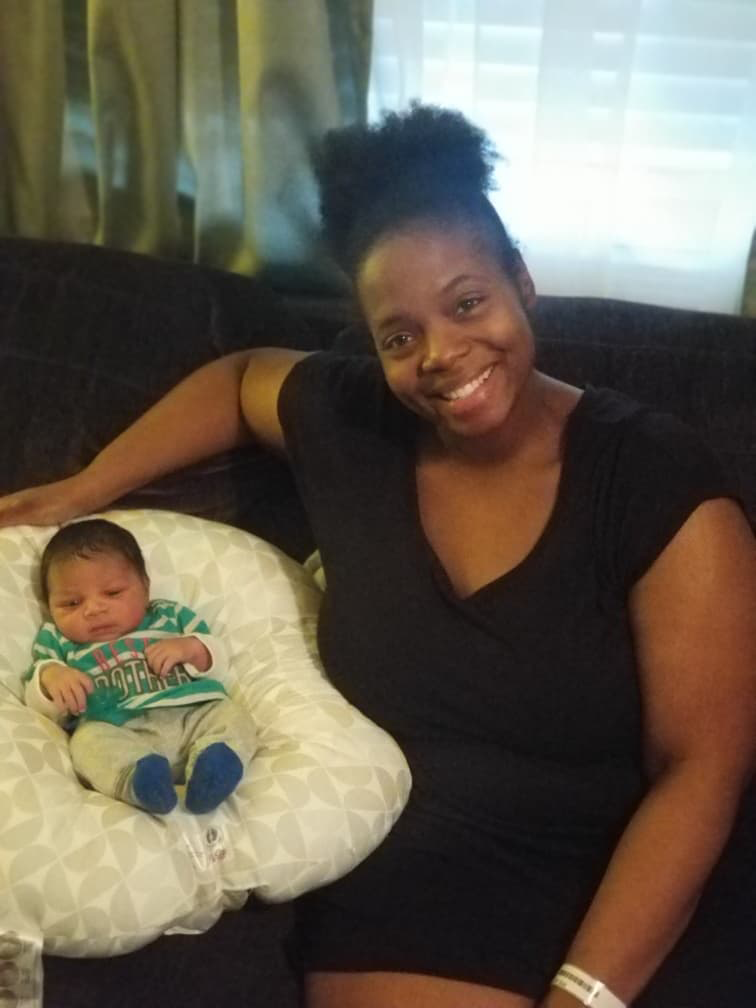 "I had people praying with me that I would be able to carry him full term," said LaToya, 33, of Brownsville, Tennessee.
LaToya's oldest son, Cobi, turns three in April. He was born early, and spent time in the neonatal intensive care unit. 
Sharing Loyal's story on Facebook was a way to keep friends and family updated — friends and family who knew the emotional stress she'd been through with her first birth.
Birth stories have become increasingly common on social media. No longer is the birth story relegated to the baby book; in this context, it's both personal and public.
For many moms, sharing their birth stories online is a chance to connect not just with their family, but with other moms like them.
Stories as education
"I feel so empowered by others' stories," said Courteney Taylor, 26.
"If I have another baby, I want to do a home birth."
[ICYMI: To My Friends Who Are Young Mothers, I Owe You an Apology]
On Instagram, Taylor shared her daughter's birth story in installments, starting with the two pink lines on her pregnancy test.
She wrote about sitting on the floor of the shower while in labor. How her mom brushed her hair before they went to the hospital, reminding her of her childhood.
Amid the sweet stories, she wrote about her pregnancy complications, too — the Hyperemesis Gravidarum that made her sick. The painful contractions. Then, seeing her daughter for the first time after her final push.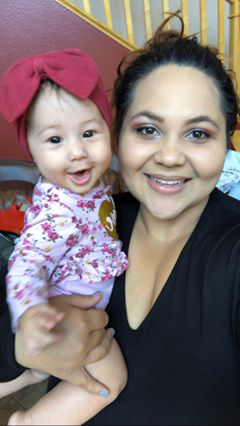 Taylor's daughter will be a year old in April. She's loved being able to compare her story to the very different stories of her friends, who all had babies around the same time.
"We all want more kids some day, so it's a way to learn and see what can be done differently," she said.
Studies show that birth stories can be a powerful source of education for new parents. 
Taylor, who lives in San Diego, California, is now training to be a doula. She follows other Instagram accounts, such as badassmotherbirther and thebreastmilkqueen, for honest stories about birth and breastfeeding.
[Read: Should You Work With a Doula During Pregnancy?]
Value in the mundane
LaToya and Taylor's stories lean positive — LaToya's is funny and sweet, Taylor's is poetic and reflective. 
But a good portion of birth stories shared online are actually "horror stories." A 2017 study comparing the birth stories of new British moms in 2012 with women who gave birth in the 1970s and 1980s found that to be a common theme, across generations. 
One mom interviewed for the study likened it to Amazon reviews: there will be people who have good experiences and bad experiences, but only the people with really bad experiences are going to go through the hassle of posting about it.
Emily Caswell, 23, noticed that too on social media. She decided to post her first born's birth story precisely because it was so mundane. She had no complications. Everything went according to plan.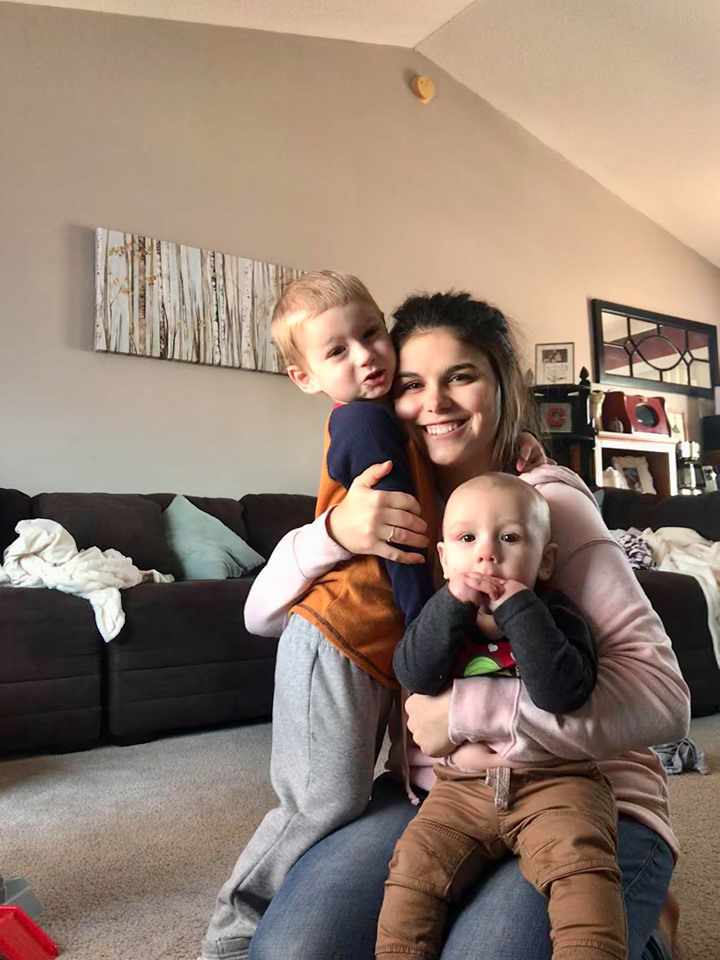 "I feel like the only birth stories I see are the traumatic ones," said Caswell, who lives near Minneapolis, Minnesota. 
"And while pregnant moms need to know that's a possibility, I also think it can really freak them out."
Reading the scary stories had certainly freaked her out when she was pregnant. And while it's good to know that complications can happen, she wanted other moms to know that a totally complication-free birth is possible, too.
She posted her son Harrison's birth story recently on his third birthday. She plans to write another for her second son's birthday in July.
"When more people my age started becoming moms, I thought it might be fun to share about some of my experiences," she said.
Room for cheerleaders
The older moms in the British study said that when they gave birth, it was a "pretty private thing to talk about." They didn't have a real voice in their care, but leaned on the advice of their physician. 
Much of giving birth felt like a mystery to them until they actually did it.
The 2012 moms said birth was something they needed to "research" ahead of time, almost as if they were buying a new product. Birth stories helped them make choices and decisions about their care. 
Choice was a big part of LaToya's story. She was given the choice to have a C-section, and she decided against it. She also originally chose to forgo an epidural. She wrote about this.
For LaToya, who was diagnosed with MS back in 2009, part of her story was also showing other folks with MS that they can still be parents. 
In fact, she had very few MS symptoms during her pregnancy. She wanted to be motivational and positive in sharing that.
She shared her first son's birth story too, three years ago. She and her husband are high school sweethearts who have been together since 2003. 
Everyone she knew wanted to see her have a family of her own. They were rooting for her.
Social media, then, is a place for cheerleaders to gather. Birth stories help make that happen.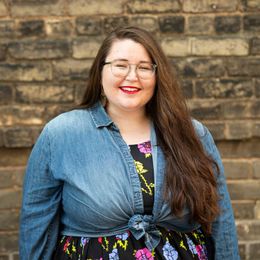 Gretchen Brown
 is an editor for Rewire. She's into public media, music and really good coffee. Email her at
[email protected]
, or follow her on Twitter @gretch_brown.