What's the Best Way to Send a Networking Email With a Job Application?
A networking email can help you build a connection — if you do it right.
by
Gretchen Brown
September 29, 2020
|
Work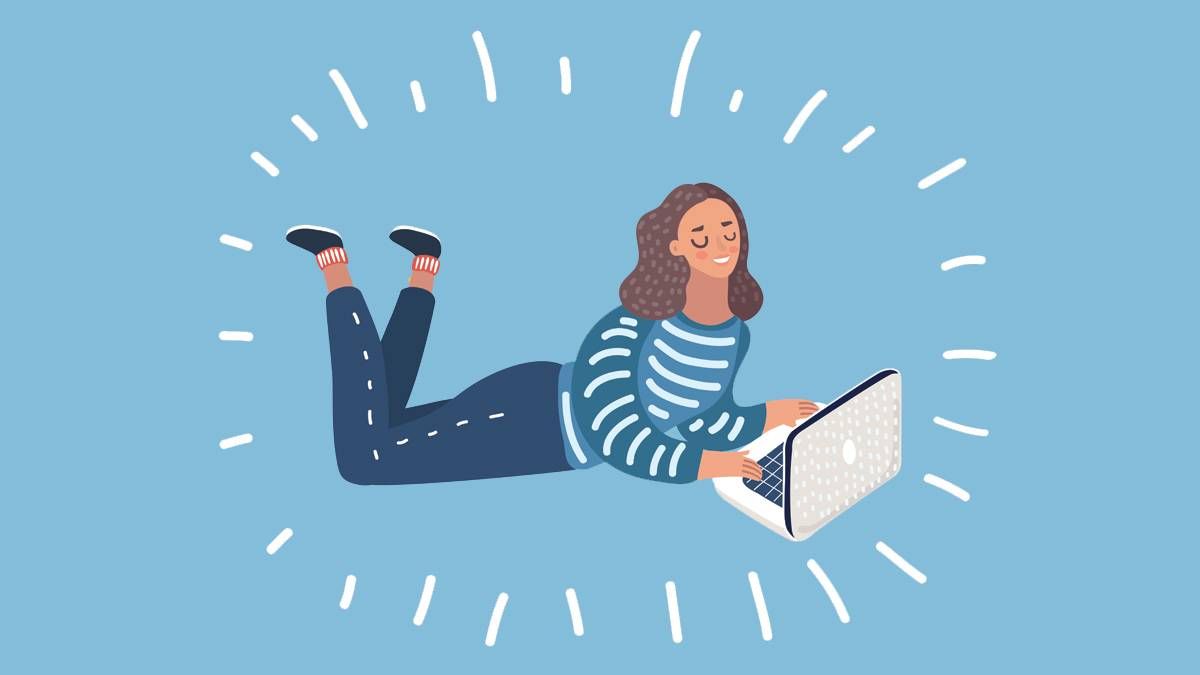 During my last job search, there was a point when I wondered whether the "submit" button on the application website even did anything.
That's because applying for jobs these days can feel really impersonal. 
When the process is all online, and you've submitted application after application to no avail, it's easy to want some sort of human connection.
I wanted to reach out to the hiring manager to let them know I'd applied, but I was worried that might come off as desperate.
The networking email hangs in this fragile balance between eager and desperate. 
Done right, and it can make you stand out in a crowd. Done wrong, and it can turn off the employer.
The hard part? Where your email falls on this spectrum will always be situational, based on the industry, the size of the company, number of applicants and even who is doing the hiring. 
Shooting your shot can pay off. Rewire talked to some career experts for guidance.
Make a personal connection
"There is no harm in reaching out to a warm body," said Kelly Virginia Phelan, a career coach and founder of Winning Six Second Resumes. 
"The online application system has removed the personal touch and hiring managers frequently appreciate when applicants go the extra mile."
If you can find the hiring manager on LinkedIn, you could send them a short message letting them know how interested you are in the role, and how you're uniquely qualified to tackle it.
Alternatively, you could email a copy of your resume and cover letter to the hiring manager, letting them know you've applied through the online portal, and that you wanted to reach out to make sure your application is seen by the right person.
"Some hiring managers may see this as a nuisance if they get hundreds of applicants who take this approach," she said. "But it is unlikely they will penalize anyone for taking this initiative."
There's a chance you might not get a reply, or that it won't make a difference in your standing. But there are cases where reaching out is extra-effective.
Darrell Rosenstein, founder of executive search firm The Rosenstein Group, said that he doesn't think an email is always necessary.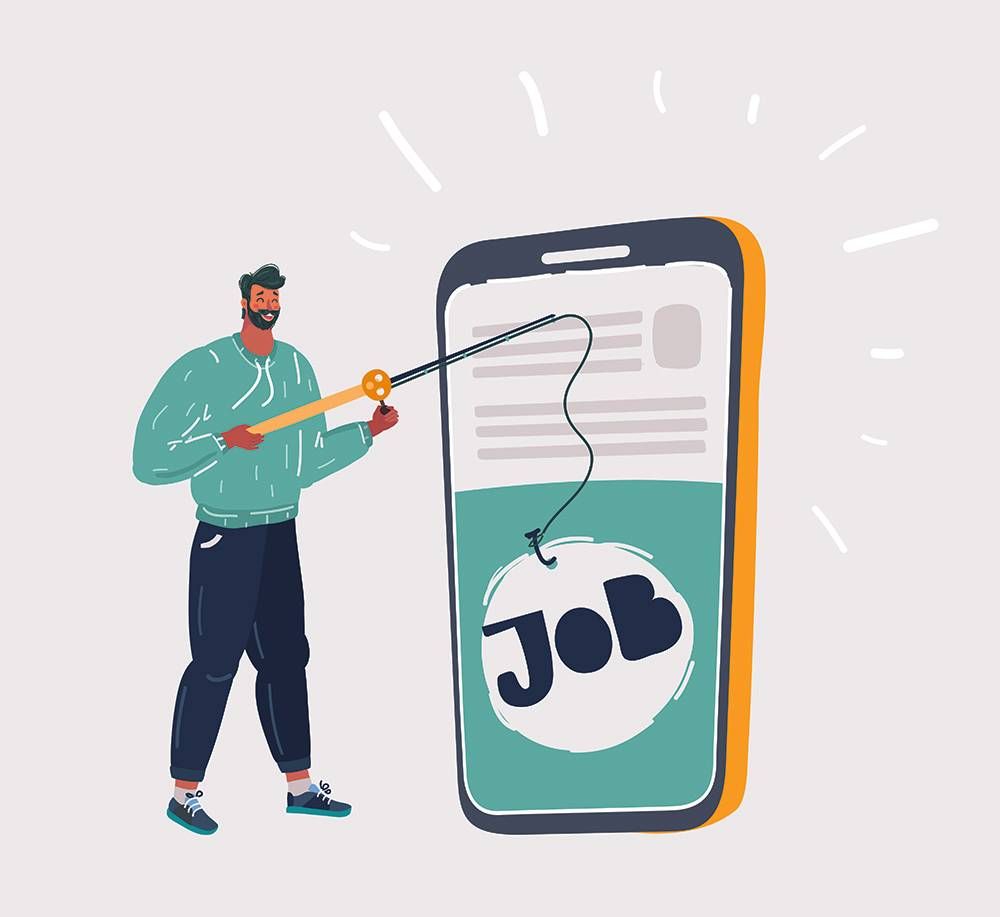 "If you know anyone at the company, definitely reach out to them," he said. "This includes having met someone at a hiring or networking event, and isn't limited to the hiring manager or HR staff."
A recommendation from a friend or former coworker on staff could help you get an interview. It doesn't hurt to reach out to them and at least mention that you've applied, even if they're in a different department or aren't directly involved in the hiring process.
If you've applied at the company before and didn't get the job, reaching out can be another way to better your chances this time around.
"Tell the recruiter how you've worked to improve your skillset and (why) you would be an excellent fit for this role at this time," Phelan said.
Rosenstein said to look for contact info in the job posting as a sign that the company is open to communication. An email introducing yourself can't hurt in this case.
Reach out with respect, not demands
"Cold emailing is inherently an aggressive tactic to grab someone's attention," said Daniel Santos, CEO of career coaching company Prepory. 
"It requires thoroughness and respect to ensure you do not come off as forceful."
Santos said your networking email should be warm, yet professional, and straight to the point. Limit yourself to 250 words, and space your sentences as short paragraphs to make it easier to read.
This is your chance to request a time to chat on the phone, or grab a coffee near the office.
"Do not flat out ask for a job in the email and avoid demands such as, 'call me at 123-456-7890,'" he said.
Similarly, you shouldn't be asking the hiring manager for application advice. Keep your inquiries brief, unless you have a genuine question about the posting.
"It might be better to ask for clarification on something listed on the job posting. Any guidance requested should be minimal," Phelan said. 
"If you ask multiple questions, the hiring manager may feel you are trying to get him or her to write the application for you."
Make sure you're not asking anything that's already answered in the posting, which can make it seem like you didn't read it carefully or that you're wasting the hiring manager's time.
Make yourself easy to find
In your email signature, include your email and phone number. And update your LinkedIn page and website, if you have them, in anticipation of any research the hiring manager may do.
"Your work experience will be up-to-date and accurate," Santos said. "Also, have brief descriptions under each job title that highlight your major accomplishments."
Check your public social media accounts for anything you wouldn't want the employer to see, and delete or make private if needed.
Santos recommends following up on your networking email after a few days if you don't get a response, since emails are easily buried.
If you didn't reach out to a hiring manager immediately when you applied, that doesn't mean you're out of time.
Marvin Arts Jr., a career consultant and owner of #GetNoticed Resume Writing and More, recommends waiting a week to reach out for your first contact, and only if you haven't heard from a hiring manager or recruiter.
"Most applicant tracking systems send you an email confirming they have received your application," he said. "Therefore, reaching out to a hiring manager after you have already received confirmation your application has been received can be redundant."
This email, too, should be brief and professional. Keep the subject line descriptive — it should say exactly what it is. Let them know you've applied for the position, and include a few things you're excited to help the team out with. 
At the end of the networking email, let them know they can contact you if they need anything else.
Reaching out might feel scary, especially if you're unsure how your email will be received.
"The only time reaching out can hurt your chances is if the job posting specifically states 'Applications must be received through the job portal. No direct contacts will be considered,'" Phelan said.
When successful, a networking email may get your resume to the top of the pile.
So, go ahead. Shoot your shot.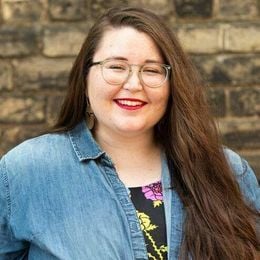 Gretchen Brown
is an editor for Rewire. She's into public media, music and really good coffee. Email her at
[email protected]
, or follow her on Twitter @gretch_brown.