Net Zero: The Future of Home Design?
by
Rachel Crowell
Imagine a future where homes create as much energy as they consume, helping their owners save money on energy bills while also reducing the impact of their homes on the environment.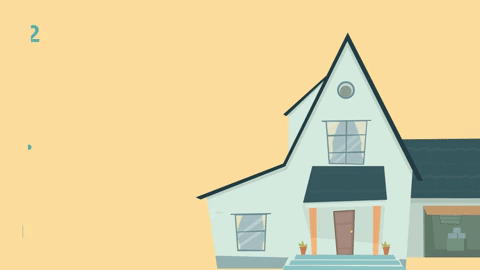 That future might be here for some homeowners. Zero energy, or net zero, homes are a relatively new option in the housing market. This type of home produces as much energy as it consumes, with the help of solar panels and other kinds of energy generators.
Husband and wife team Mitchell Spence and Tiffany Ivins founded Living Zenith, Utah's first community of net zero homes. The couple also founded Redfish Builders, the company that designed and built Living Zenith.  
Aside from reducing energy bills and carbon footprints, net zero home options promote healthier living, Spence said.  
Here's an inside look at net zero living, along with the scoop on how you can modify your existing home or apartment to reduce your energy consumption.
A look inside Living Zenith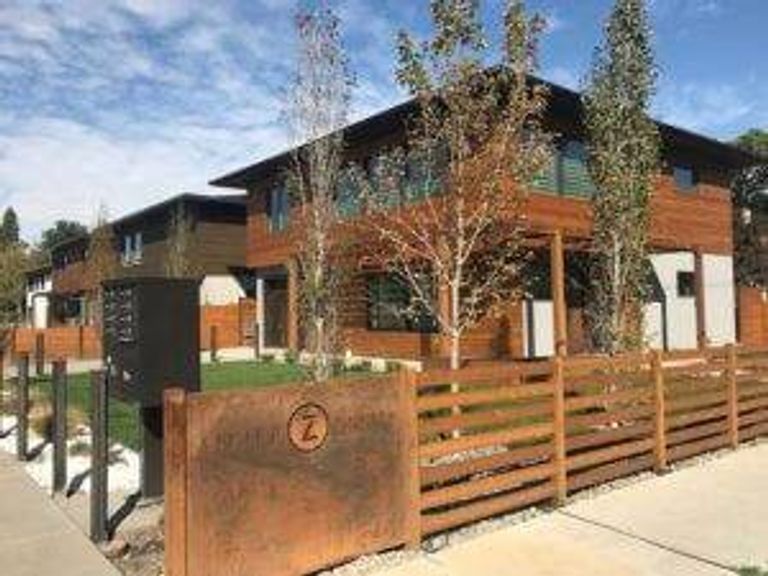 The Living Zenith community currently includes five net zero homes.
"Having five net zero homes in one development allows this development to consider a shared community solar battery which could help provide resilience to the homeowners as well as to the broader community," Ivins said.  
These net zero homes are built with solar photovoltaic arrays, triple-paned windows, high density insulation, low-flow water fixtures and toilets and high efficiency LED lighting to make them more energy efficient than your standard home.  
The homes are also free of compounds that made the International Living Future Institute's Red List of building materials that are thought to pollute the environment, toxically accumulate in the food chain or harm construction and factory workers that handle them.
Creating homes with healthy indoor air was also a priority for the company. 
"We've taken care to eliminate home toxins and allergenic materials inside the home," the team noted in an appraisal document.  
Breathing easy with air filtration
The American Lung Association ranked Salt Lake City, where the Living Zenith community is located, as the sixth-worst in the nation for air quality, the Salt Lake Tribune reported, giving the city an "F" for airborne ozone pollution and a "D" for airborne particulate pollution.  
On high pollution days, the city's residents are warned to stay indoors, Spence said to Rewire.  
What many people don't realize is that the air inside typical homes is "four to five times worse than the air outside."   
To clean up indoor air, Living Zenith's builders integrated a four-part air purification system into each home. By supporting the natural transfer of heat energy between the air coming in and the air expelled, the systems also circulate the air throughout the home to keep it a year-round 71 degrees. 
The cost of zero
Ready to jump on the net zero bandwagon? Start saving up. The features that can filter environmental pollutants and combat a changing climate don't come cheap. The least expensive home in the Living Zenith community will still cost you about $600,000, according to Spence.  
But don't despair—once Spence's company has their "processes and systems down," he hopes to introduce a net zero design that will appeal to people with tighter budgets, including many first-time homebuyers.  
You can also purchase less-expensive smart gadgets for your home that can increase energy efficiency without major changes.
Do your research
If you decide to build or buy a net zero home, it's important to understand that a lot of "misinformation" exists on the subject, Spence said. He and other volunteers maintain Open Passive House, an open source website dedicated to energy efficient homes.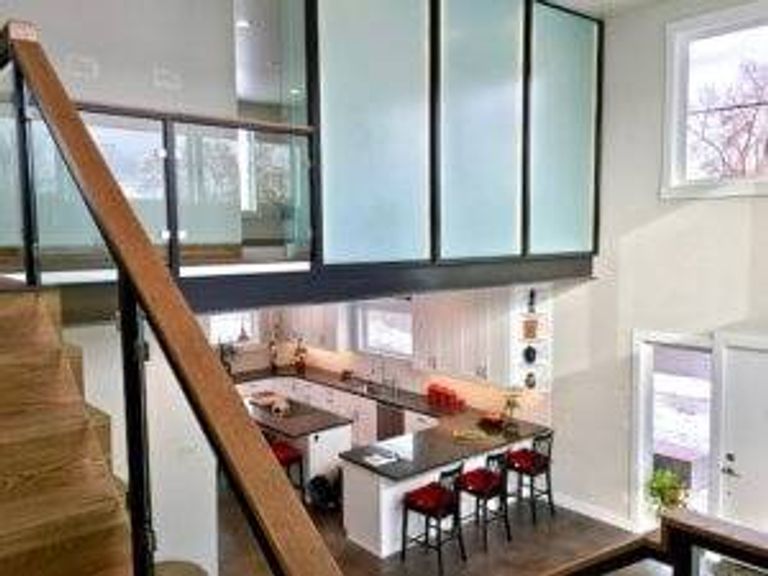 For example, geothermal and radiant floor heating are two commonly suggested systems in new, energy-efficient homes. But you might want to invest your home-building budget elsewhere, Spence advised, calling the systems "a complete waste of money."
"Geothermal and radiant systems can be a really nice … but are typically a way for a builder to make up for a not so well-built house," he said.  "If the home leaks or is not air tight, they have to have a system that will make up for the poor design, bad building assemblies or other building issues."
Additionally, make sure that your building plans will leave you with a home that the "normal trade can safely maintain," he noted. You don't want to end up with a home electrical system that can only be serviced by a specialized electrician if a normal system would serve your needs.   
Basically, ensure that the products you're buying will convey enough benefits to justify cost increases.  
Not ready to buy a net zero energy home?
You can improve your current dwelling. Spence shared some tips on this:
- Find and fix draft issues 
Check for drafty spots around windows, door jambs and corners. You can minimize energy losses by caulking these areas, a simple fix that doesn't require professional expertise.  
- Have an expert tune up your heating and cooling systems
- When you are ready to buy a new furnace, skip the gas 
Studies show that using natural gas within the home affects cognitive function, Spence said.
- Save energy by purchasing an all-electric heater with a heat pump system
- When it's time to re-paint your interior, reduce indoor air-pollution by using no-VOC (volatile organic compound) paint
Joseph Emerson, founder of the Zero Energy Project, a non-profit educational organization, and his technical consultant Bruce Sullivan offered these additional suggestions for renters.  
- Talk with your landlord about moving towards more sustainable options
For example, many multi-family homes have roof space that could be used for solar panels, Sullivan noted.
- Remove traditional lightbulbs and use your own LED lights
If you move, you can bring them with you to your next place.
- If you're living in a multi-family building:  
Pat yourself on the back for making a choice that's already promotes lower energy consumption.  
These buildings "use less energy for heating and cooling," Sullivan said.  
Regardless of your living situation, you can also save energy by unplugging electronics when they aren't in use, Sullivan said. Many of our electronics are eating up energy by staying plugged in all the time, even when in "off" mode, he noted.  
Want to:   
Learn more about community solar?   
Learn more about how you can help save the environment?  

Rachel Crowell
 is a Midwest-based writer exploring science and math. Rachel lives in Iowa with Delilah, a golden retriever a stranger once called "the cutest thing in America." Outside of STEM topics, Rachel welcomes writing opportunities on everything from art to finance. Follow Rachel on Twitter at @writesRCrowell. Reach Rachel at
[email protected]