4 Things You Need If You're Moving to Your Own Place
by
Allie Shaw
It's finally happening. No more calls from your mom asking where you are at 11 p.m., or stressing about the weekly group chat with roommates about whose turn it is to do the dishes. You're taking the leap and moving to your own place.
Getting ready to live on your own can be exciting; in all the excitement, it's easy to overlook some necessities that go beyond a budget, Wi-Fi and a mattress to sleep on. Before you jump off the deep end, make sure you invest in these four things.
1. Home security
Safely securing your home protects your belongings and, more importantly, you.
Living solo can add extra stress of knowing you alone are responsible for keeping an eye on your home and everything in it. Assuming you work a typical 9-to-5, you won't be home most of the day. When you are, you don't want to worry that every little noise you hear is an intruder.
Having a good home security system will not only give you peace of mind, but an extra layer of security you wouldn't otherwise have. An alarm system will make you aware of break-ins whether you're home or not so you can alert the proper authorities.
Amanda Raimondi, a lifestyle expert at Kiwi Searches, recommends investing in a security system that includes a camera. Cameras are great for checking in and recording in case of an incident, but even the appearance of a watchful eye "deters potential burglars and prevents people from stealing your packages," Raimondi said.
2. Spare key
Even if you're the only one living in your home, spare keys are crucial. Although hiding a key under a fake rock in the garden probably isn't a great idea security-wise, having one on hand as well as at work or with a family member prevents those dreaded hassles and expenses of getting your only key locked inside your house.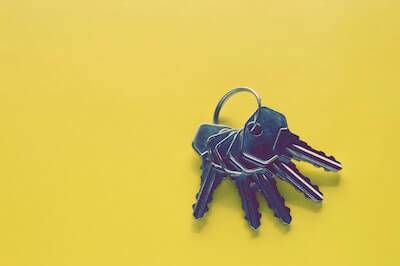 Steve Phillips-Waller, founder of lifestyle site A Conscious Rethink, said he locked himself out of his house on two separate occasions while living alone. Locksmiths can be pricey, so it pays to take the necessary steps to avoid having to call them.
If there's no one near you you'd want to leave a spare key with, you can also "install a combination key safe/masterlock somewhere on the outside of your home with a key inside," Shiply.com's Laura Hall said. "It's great for you, anyone staying over or contractors working on your property that need access when you're out."
3. Medical kit
Accidents happen to even the most responsible of adults. Fingers get cut during dinner prep, mosquitoes bite in those summer months and headaches bloom from hours of working at your grown-up job.
With this in mind, it's always good to be prepared for a medical emergency, however minor, with an in-house medical kit.
Swap that dusty medical kit you found cleaning out your grandparents' attic for something a little more up-to-date. You don't have to spend a fortune, but it pays to be prepared. Amazon has a surplus of options, but the best-reviewed is this 299-piece kit.
A good kit, like this one, should include different types of bandages, antiseptic, sterilizers like alcohol wipes and basic medications like aspirin and Ibuprofen.
4. Toolbox
One challenge of living alone, especially if you own your own home, is keeping up with the little repairs that must inevitably be made around the house. You don't have to be a full-blown handyman to own a toolbox, and, in fact, everyone should have at least the basics in case they have to tackle an unforeseen project.
Kathryn Alexander, a personal trainer who has lived alone for the past decade, said a good basic toolbox needs just a few crucial things: "a hammer and some nails, screws, tape measure and a level."
Toolboxes can be useful beyond just making repairs.
"You'll be able to hang shelves, curtains, wall art and more," she said. "It really is a joy to be self-sufficient."
Solo living is a new adventure, and it's a great time to learn who you are and focus on your personal development. With the right preparation, you can also have plenty of peace of mind.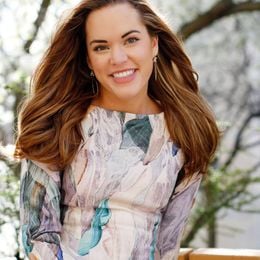 Allie Shaw
graduated from the University of Utah with degrees in communications and public relations. She is an expert in all things technology and lifestyle. She is a freelance writer for multiple publications and spends most of (all of) her free time shamelessly approaching strangers who have goldendoodles.