How to Navigate Difficult Conversations Virtually
Engaging in a challenging discussion online requires patience, grace and empathy.
by
Taylor Mulcahey
From work meetings to birthday celebrations, our lives have become increasingly virtual. Conversations that would have been face-to-face a few months ago are now happening screen-to-screen. For many, this is a new and difficult reality to navigate.
"We miss out on the nonverbal cues," said Dr. Racine Henry, a New-York based marriage and family therapist. "In a lot of our communication as human beings — especially in relationships that are romantic or meaningful to us — we don't always say what we feel, but our body language shows it."
We have to work extra hard on video calls to signal and interpret these nonverbal cues through the screen, which can lead to Zoom fatigue. 
"I think of it two ways," said Emilie Aries, founder and CEO of Bossed Up, a training company that helps women succeed in the workplace. "When you're not using video, it's ripe for misinterpretation, and when you're using video all the time, it's a recipe for burnout."
Considering that we likely won't be going back to the life we knew pre-COVID, and with remote work becoming more popular, knowing how to navigate difficult conversations virtually will continue to be an invaluable skill. 
Here are some tips for approaching these virtual conversations, from saying goodbye to a loved one to talking about Black Lives Matter with a colleague. 
Ending a relationship
Do you want to break up with a romantic partner, set a boundary with a friend or address a dormant issue with a family member? Start by asking yourself whether this has to happen right now.
"Gauge whether this conversation is really pertinent," Dr. Henry said. "Can it potentially wait for a more stable living experience?" 
If it can't wait, Dr. Henry suggests asking yourself what you want to walk away with. Whether you're in isolation or not, there's no magic formula for making a conversation go the way you want it to.
"How can this conversation, regardless of the other person's feedback or input, still be a triumph for you? That could just be the knowledge that you had the conversation. It could be that you were open and vulnerable and said what you needed to," she said.
Next, consider how you want the conversation to happen. If you're the one who initiates, it's up to you how it happens. Whether over phone, text or video chat, there's no right or wrong answer. Choose whatever makes you feel most comfortable and capable.
"Then, think of something you can do post-conversation to help you process and come down from what may be a very emotional conversation, whether it's having a glass of wine, watching something on Netflix or calling a friend to rehash the discussion," Dr. Henry said.
In some instances, she suggests inviting a third party, such as a therapist or friend, to join the conversation and offer support as a mediator or silent presence.
Having a bottom-line conversation with staff
As companies and organizations face an uncertain economic future, many managers have been forced to have difficult business conversations with staff over video chat.
In the early days of the pandemic, Aries spoke with her two full-time employees about how they might pivot to a new, all-virtual environment. They also discussed how they may all be out of work if it fails.
"No one wants you to be their cheer squad," Aries said.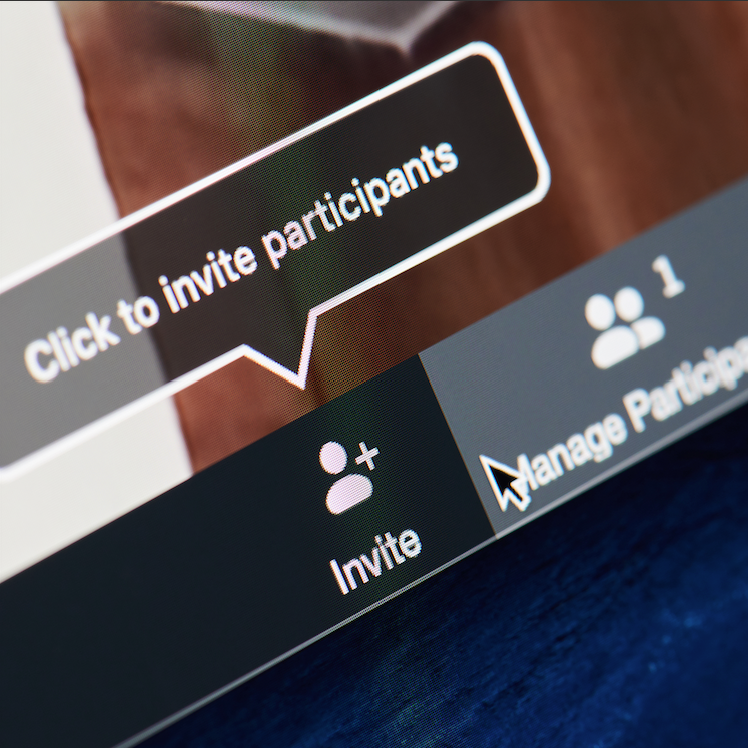 "It's not a manager's job to be so consistently optimistic that they become a purveyor of toxic positivity, which means in an attempt to keep on the sunny side, we invalidate people's feelings, traumas or realities."
Instead, communicate with empathy, which Aries describes as a three-step process: Feel with others, meet them where they are without judgment, and communicate that you understand where their feelings are coming from.
"Create psychological safety, where anyone's feelings are welcome," she said. 
Talking about race
As displays of police brutality and protests against racial injustice fill our daily news and social media feeds, conversations with friends, family and colleagues about race are unavoidable. For many of us, we're also learning how to have these discussions online. 
"Navigating race at work in a virtual environment is like tap dancing on a tightrope," Aries said. 
"I think we all know it's hard to have conversations around equity and justice in the workplace, but now to navigate them via Slack? Good luck."
Avoiding these topics isn't the answer. Instead, Aries suggests approaching conversations around race with patience, empathy and grace. Be mindful that not everyone is going to be able to perform their best at work right now.
"It's incumbent upon our white colleagues to bring extra empathy and understanding and compassion to Black and brown folks right now," Aries said. 
While not everyone will want to talk about these issues, which should be respected, there should also be space available for anyone who needs to discuss what's happening.
"We all have different obstacles and challenges that we bring to this discussion," Aries said. "It's hard to show up every day and be your best in this environment." 
Saying goodbye to a loved one
One of the most devastating outcomes of the pandemic is that it interrupts our normal patterns for grieving. Between travel restrictions and strict hospital rules that limit visitors, many people are left figuring out how to say goodbye to their loved ones over the phone and video chat.
"That's a part of what makes this pandemic so traumatic for all of us," Dr. Henry said. 
"We're missing out on these moments and these opportunities to have face-to-face interactions that will become memories later on."
She describes an additional level of grief caused by the pandemic — besides the loss of a loved one, there's the extra pain that comes from the inability to grieve in the way that you want.
To cope with these feelings, you need to allow yourself more time and grace than you would have in the past.
"Don't put an absolute on it — about how it should look or how it should feel, how it's supposed to happen," Dr. Henry said. 
---
"Allow yourself to go through what you personally might need, regardless of how it looks, how messy it might be or how nonlinear it might happen."
And lean into your community. That might mean spending time with friends and family that you're able to see as things open up. Or it might mean tapping into creative forms of community like online groups and calls with friends for virtual support.
"I always believe in relying on, and indulging in, as much community as possible," Dr. Henry said. "I think as human beings we aren't meant to exist alone or in isolation."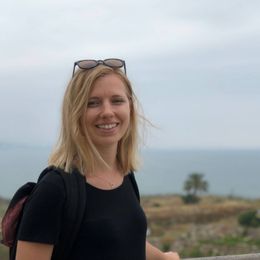 Taylor Mulcahey
is a writer and editor based in Washington, D.C. She is currently the editor of the International Journalists' Network. Follow her on Twitter @t_mulc.