Make Your Own Natural Cleaning Products to Save Money
by
Miranda Konar
I try to prioritize natural products in my food and body care. Now that I'm out on my own, should I be doing the same when it comes to cleaning my home?
Here's what I found out from professionals, the online natural and DIY communities and people who have made the transition in their own homes: "Green" and homemade products can make housekeeping quicker, cheaper and safer. I'll share with you a little bit of what I've learned so far.
What's in your spray bottle?
Why pay attention to what's in your cleaning products? Live Science reported that the chemicals used in cleaning products are not well-regulated, and manufacturers are not required to label products according to the effects they may have on human and environmental safety.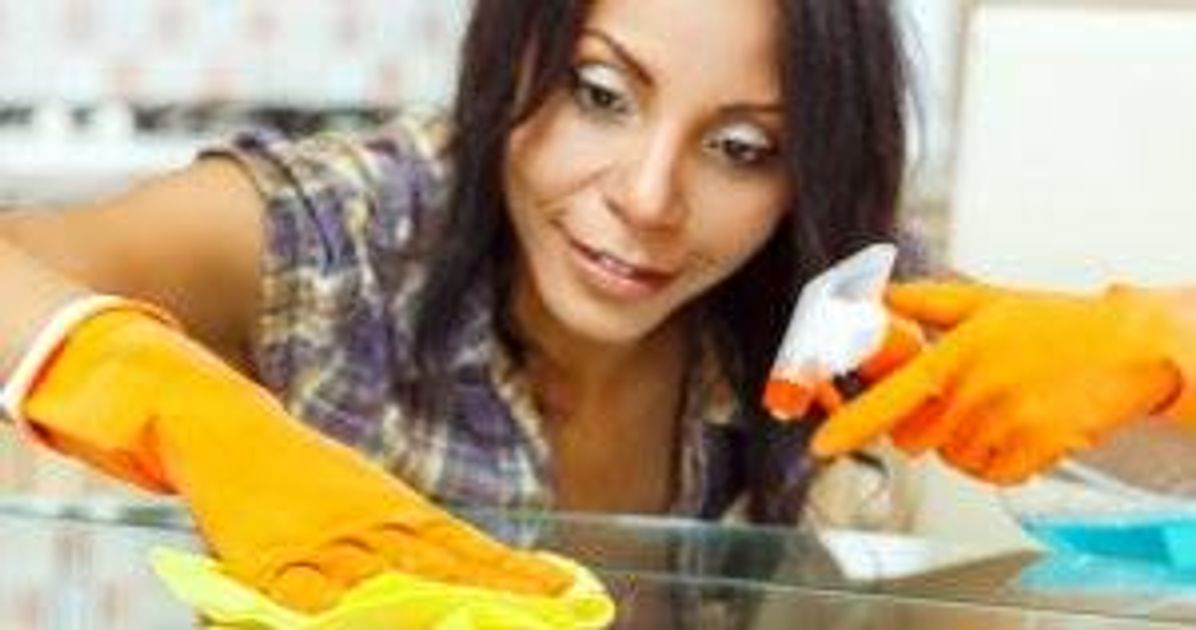 In 2015 the Environmental Protection Agency ranked indoor air pollution "among the top environmental dangers," and identified the source of much of the pollution: household cleaning products. Immediate effects of exposure can include headaches, dizziness, and fatigue; down the road, this can become respiratory or heart disease.
That's why some companies, like Method and Seventh Generation, say they try to avoid any chemicals with "known or suspected toxicities." You can find out more about brands' specific missions on their websites. New York Magazine also published a list of vetted products.
Making the switch
Ivana Vaccaro has run her own housekeeping service for more than 30 years. Several of her clients prefer more natural products, "often because there are babies or young children in the home." She has had good results with Seventh Generation's dish detergent and laundry soap, the latter especially for people with sensitive skin.
Vaccaro acknowledged that the harsher commercial products are more efficient for cleaning larger or tougher messes, but has experienced throat irritation and difficulty breathing when exposed to them.
To combat this she dilutes her "products by putting them in separate bottles mixed with water and vinegar."
"I add vinegar to most of my solutions because it makes the products milder, cuts the chemical smell, and actually gets a better clean," she said.
Tom Natan, a chemical engineer with the National Environmental Trust, said to LiveScience that he uses baking soda and vinegar for housekeeping. You can make your own products, too. And—great news—it's super simple.
For all the convenience of pre-made, store-bought products, making your own:
typically lowers cleaning costs (especially compared to "green" brands, which can be more pricey)
gives you total control over ingredients
involves less packaging and waste
mainly uses ingredients you're likely to have around the house
Most of the recipes I'm about to share come together quickly with just a few ingredients.
What you'll need
Before you make the transition to green cleaning products, it's helpful to know which items you'll definitely want to have on hand. This Greatist article identifies several of the heavy-hitters, including:
baking soda
vinegar
lemon juice
olive oil and essential oils
In the kitchen
Keeper of the Home, a website dedicated to healthier homemaking, put together a useful list of natural cleaning hacks. For their dish soap, which is easy to make and works as well as the Dawn product I used to use, you'll need white vinegar, salt, lemon juice, water, and a biodegradable cleaner of your choice (Dr. Bronner's Sal Suds, for example).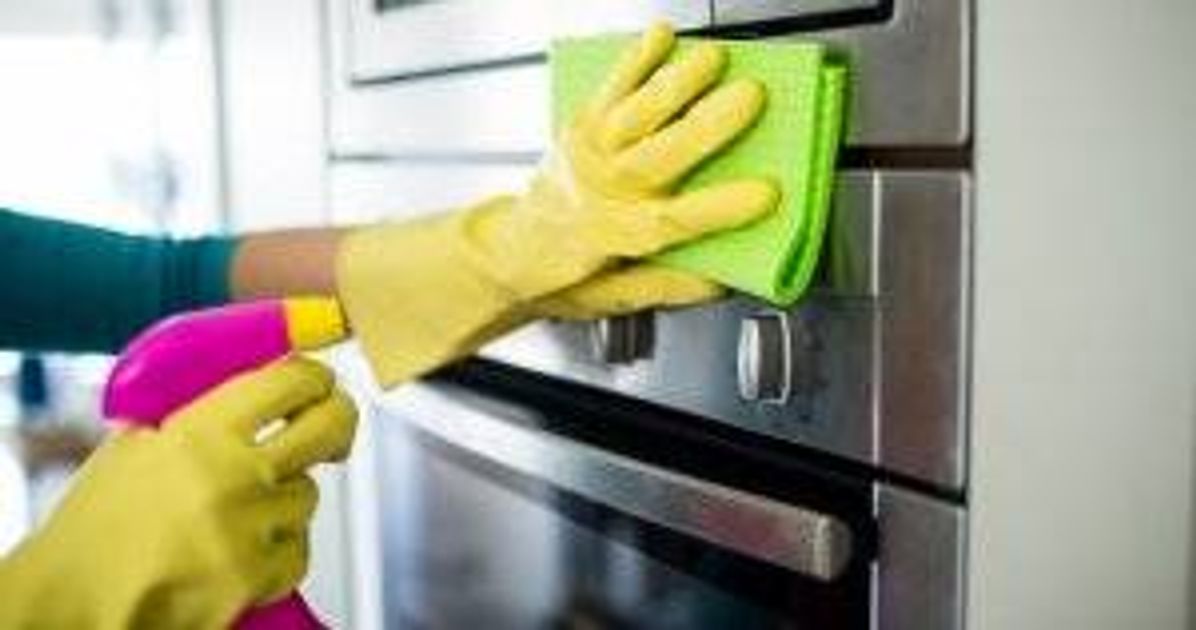 Greatist offers a similar resource. I learned to clean a cutting board by rubbing it with half a lemon and then rinsing.  You can purify the microwave by mixing vinegar and water in a microwaveable cup, microwaving the cup for two minutes, and wiping down the inside of the machine after letting it sit a few minutes more.
In her own home, Vaccaro makes a paste of about a tablespoon of baking soda mixed with water that she lets sit on stains in places like the kitchen top or bath tub. She usually leaves the mixture on overnight before rinsing it off.
In the bathroom
Keeper of the Home's hand soap made of liquid castile soap and water (with optional essential oil for scent) is an easy swap—the proportions here are 5:1 water to soap. Hold onto your old commercial soap bottles if you want to put the mixture in a foaming dispenser. Otherwise, empty containers are available at many groceries, pharmacies and home stores.
Another fun one to try: I shared their homemade air freshener recipe with a friend who has now made a few scents with great success.
In the laundry room
The website WellnessMama, one of the most well-known natural living sites, offers a laundry soap recipe that may seem a bit labor-intensive (you start by grating a bar of soap, but your food processor can help you here), but is ideal for sensitive skin and ultimately cheaper by half than most commercial products.
I doubted this fix, but vodka in a spray bottle removes most odor from clothing as it dries. This little lifehack has saved many of my sweaters from overwashing.
Vaccaro uses lemon juice to remove rust stains from clothes that have been in contact with pins or other metals.
"Just dilute with a little water, apply to the stain, and let the item sit in the sun for a few hours."
Throughout the house
One of Keeper of the Home's most popular recipes is for an all-purpose cleaner made from half of a cup of white vinegar, two tablespoons of baking soda and a few drops of essential oils, which can be used on most hard surfaces.
Vaccaro suggests a window-cleaning substitute combining vinegar, a bit of dish detergent and rubbing alcohol. She warns, however that "this won't always cut it against something tougher like calcium build-up, so you may have to reach for a commercial product."
Get social
The internet is a full of DIY cleaning product recipes, but you can likely find resources in your community, also.
Learn hands-on by taking a class or a workshop at a local natural goods store. Many stores hold events like this to give potential customers a chance to test products. "Liking" these businesses on Facebook will keep you in the loop as to when events happen.
Your local library and adult education programs are good places to look, too.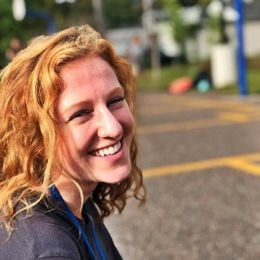 Miranda Konar
is a Rochester, NY native and Wesleyan University grad working in Minneapolis as an after-school educator and opinionated ice cream scooper (all salted everything). Ask her about her favorite historical dramas, but only if you really have the time. You can reach her at
[email protected]