For National Preparedness Month, Skills to Save a Life
by
Rachel Crowell
Waldo Vasquez wasn't expecting to help save someone's life when he walked into a Tennessee Walmart Supercenter earlier this year.
He was heading toward the store when his phone started making "an Amber Alert-like noise," Vasquez said. Rather than alerting him to an abduction, Vasquez's phone signaled that someone nearby might need CPR.
A smartphone app called PulsePoint, which alerts "citizen superheroes" trained in CPR to the precise locations of people who need it, sent the alert to Vasquez's phone. As a Putnam County volunteer firefighter who had recently completed CPR training, Vasquez downloaded the app to receive information about emergencies in his area.
When he learned of the medical emergency, Vasquez sprang into action. As he entered the store, he heard a woman screaming that her husband needed help. Bystanders were "too busy on their phones trying to call 9-1-1 all at the same time," Vasquez said, so he started assigning duties to people, like getting a pillow to put under the man's head.
An ambulance was already on its way—PulsePoint is integrated with the emergency dispatch system in each of the communities it serves—but Vasquez knew the man might need help before an ambulance could arrive.
Vasquez assessed the situation. At first, the man was awake and trying to squeeze Vasquez's hand. As Vasquez checked the man's pulse, he realized his heart was "racing like he had just run a marathon."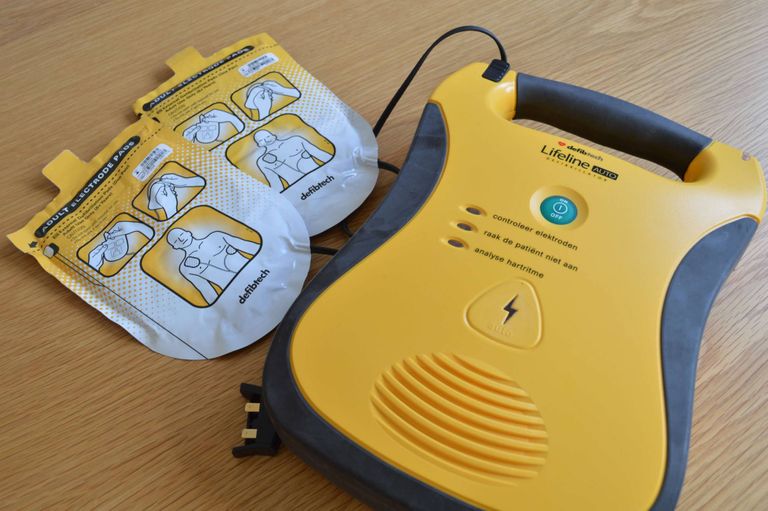 Soon, the man's grip on Vasquez's hand loosened. His heart had stopped beating. Vasquez had never performed CPR on a person before, but he knew that he needed to act. He started CPR.
"When it happened, I was just worried, because it was my first time and I was just hoping that I wasn't doing the CPR wrong; that I could help save this man," Vasquez said.
When the ambulance arrived, the man's heart was shocked with an automated external defibrillator, or AED. He was then transported to the hospital, where two stints were placed in his heart.
A few hours after the emergency, Vasquez was told that the man he performed CPR on was alive.
Would you know how to respond if a stranger, or loved one, were having cardiac arrest or bleeding uncontrollably? Here's the advice from experts on preparing for the unthinkable.
Staying current on CPR could save a life
The results of a national survey about CPR revealed that people in their 20s and 30s are more likely to be CPR trained than those in their 50s or 60s, noted Benjamin Abella, director of Penn Medicine's Center for Resuscitation Science and clinical volunteer with the American Heart Association.
Yet less than half of people in all age groups are current on their CPR certifications. Staying current is important because CPR science and guidelines are always changing, Abella said. It is also harder to remember what you learned in training if you haven't used it since.
For example, did you know that it's now considered just as effective to use compression-only CPR as CPR with breath? So, if you encounter a stranger who has collapsed and isn't breathing, you can help them without mouth-to-mouth, Abella said.
Also, guidelines now recommend checking for breathing rather than pulse, as it can be difficult to find a pulse quickly if you aren't used to looking for one.
The chest compressions should be done at a rate of 100 beats per minute, which matches the beat of "Stayin' Alive" by the Bee Gees, Abella noted. Alternatively, you can also time your compressions to an online metronome, if possible.
If you're not trained, try anyway
Assume that if someone isn't breathing, they can't wait for an ambulance, Abella said. Start CPR, even if you haven't been trained. Also, use an AED if one is available. These come with instructions and voice prompts.
Worried about making a mistake? The risk of doing more harm than good is very low, even if the person didn't actually need CPR, like if they were unconscious but still breathing, Abella said. They might have a sore or bruised chest and you might have some muscle soreness later. Still, that's better than the alternative of skipping CPR when someone needs it.
How to treat serious bleeding
CPR is something most people are at least familiar with. But what about methods to stop serious bleeding? Jeffrey Kalish is the director of endovascular surgery at Boston Medical Center. His wife ran the Boston Marathon in 2013, the year of the Boston Marathon Bombing, and he and his young daughter were approaching the finish line as the bombs exploded. Earlier this year, he wrote about his experience—as a father, husband and surgeon—of that mass casualty event.
Surgeons "train for trauma all the time, but we don't expect to see, like, a military type traumatic event in the course of everyday life," Kalish said. Mass casualty events and other horrific traumas aren't something we should ever have to encounter, but having information about effective ways to handle them can help us as we try to help others, should the worst happen.
Here's what you need to know about helping someone who's bleeding from a serious injury.
1. Check on safety
"Just make sure that there's security and you feel safe at the scene," Kalish said. If there is an active shooter or other active threat, get to safety as quickly as you can.
If the situation is safe, jump into helping injured people around you. Ideally, you would have gloves to protect yourself from exposure to someone else's blood, but in an emergency situation, those might not be available.
2. Get control of the bleeding
Don't move an injured person unless it's the only way to get them out of harm's way. Also, if there is something sticking out of a wound—such as a piece of metal—leave its removal to the professionals. Taking it out could make bleeding worse.
Before ambulances arrive, "try to control the bleeding in any way possible," Kalish said. Even if the bleeding seems beyond help, taking action could help save a life.
For some bleeding wounds, compression will temporarily stop the bleeding. This is your best bet for, say, a wound to the chest or head. If compression controls the bleeding at the scene, you might have to stay with the injured person—even on the way to the hospital—until the bleeding can be controlled in a different way.
If you have gauze, a T-shirt or something else to pack into the wound, that can also help.
3. Make or use a tourniquet
For arm and leg injuries, there's another option if compression doesn't work or isn't feasible: the tourniquet, a band that can be tightened around a wounded limb to slow blood flow. Real ones or makeshift ones made from shirts or belts can be used to stop bleeding if the wound isn't too high up on the arm or leg.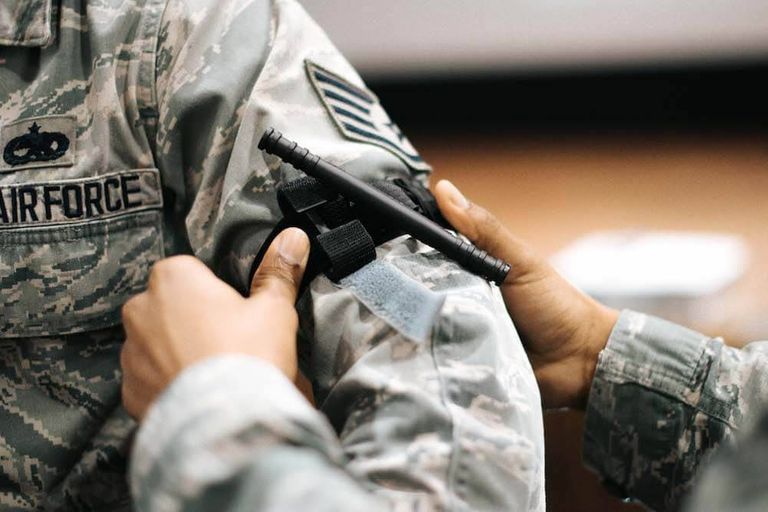 In an emergency medical situation, tightly secure the tourniquet above the injury. For example, if a lower leg is injured, place the tourniquet above the knee, Kalish said. If the person keeps bleeding, the tourniquet may not be in the right place or it might need to be tighter.
Tourniquets have received a bad rap—that using them can result in nerve damage or limb loss—that isn't totally rooted in current medical science, Kalish noted. He carries a military-grade combat action tourniquet that you can buy online for $26.99.
Nerve damage can happen if tourniquets are left on for more than a few hours, but that time window gives plenty of time for the injured person to be transported to the hospital, Kalish noted. From there, medical professionals will look for more permanent ways to stop the bleeding.
If normal blood flow isn't restored to the limb within six hours, the person "is probably going to lose that limb anyway" due to the injury, not the tourniquet itself, Kalish noted.
If tourniquets aren't put on tightly enough or in the right spot, the bleeding will continue. But remember, severe bleeding won't improve without intervention, so it's worth trying to help.

Rachel Crowell
 is a Midwest-based writer exploring science and math. Rachel lives in Iowa with Delilah, a golden retriever a stranger once called "the cutest thing in America." Outside of STEM topics, Rachel welcomes writing opportunities on everything from art to finance. Follow Rachel on Twitter at @writesRCrowell. Reach Rachel at
[email protected]