One Photographer's Quest to Document Endangered Animals
by
Christine Jackson
You might not know it, but our world is in a period of mass extinction not seen since dinosaurs stopped roaming the Earth 66 million years ago.
A recent Stanford University study suggests that creatures large and small are disappearing from the planet at an alarming rate, a phenomenon the study authors call "a massive erosion of the greatest biological diversity in the history of Earth."
According to the International Union for Conservation of Nature, 41 percent of all amphibian species and 26 percent of all mammal species are currently at risk of extinction. And humans are partially to blame.
The authors of the study address a common myth: that our population and modern infrastructure can continue to grow on a planet with finite space and resources. National Geographic photographer Joel Sartore examines the consequences of this belief in his work photographing endangered animals all over the world, and now in his new PBS miniseries "Rare: Creatures of the Photo Ark."
Traveling to 5 continents
"Rare" takes you to Madagascar and Florida, then to Spain, China and Cameroon, and on to Budapest and Prague before wrapping up on the beautiful island of New Zealand. Along the way you'll meet amazing mammals, birds, reptiles, amphibians and insects and hear their stories straight from Sartore.
Sartore touches down on the five continents that have been most affected by species loss. According to the Stanford study, 75 percent of species in Asia, 60 percent of species in Australia and 56 percent of species in Africa have lost at least 80 percent of the habitats they used to call home.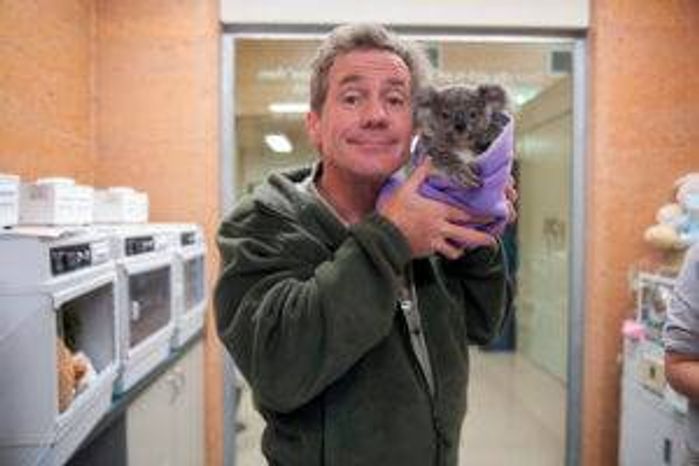 "The losses rob us of crucial ecosystem services such as honeybees' crop pollination, pest control and wetlands' water purification," wrote Rob Jordan of the Stanford Woods Institute for the Environment. "We also lose intricate ecological networks involving animals, plants and microorganisms–leading to less resilient ecosystems and pools of genetic information that may prove vital to species' survival in a rapidly changing global environment."
Raising awareness of endangered animals
The hope at the heart of "Rare" is that we'll feel moved to save the animals showcased in the Photo Ark by taking better care of the ecosystems they call home.
"That's what the Photo Ark really is about," Sartore said in the series. "It's hope that people will fall in love with these things, want to learn about what happened to the species, what they can do to save it and then realize that it ties directly back into their own lives."
Starting July 18 you can join Sartore on his quest to fill his Photo Ark, a collection of studio portraits of the world's rare and at-risk animals. "Rare: Creatures of the Photo Ark" premieres July 18 on PBS.
Here are a few things to know before you start the Photo Ark journey: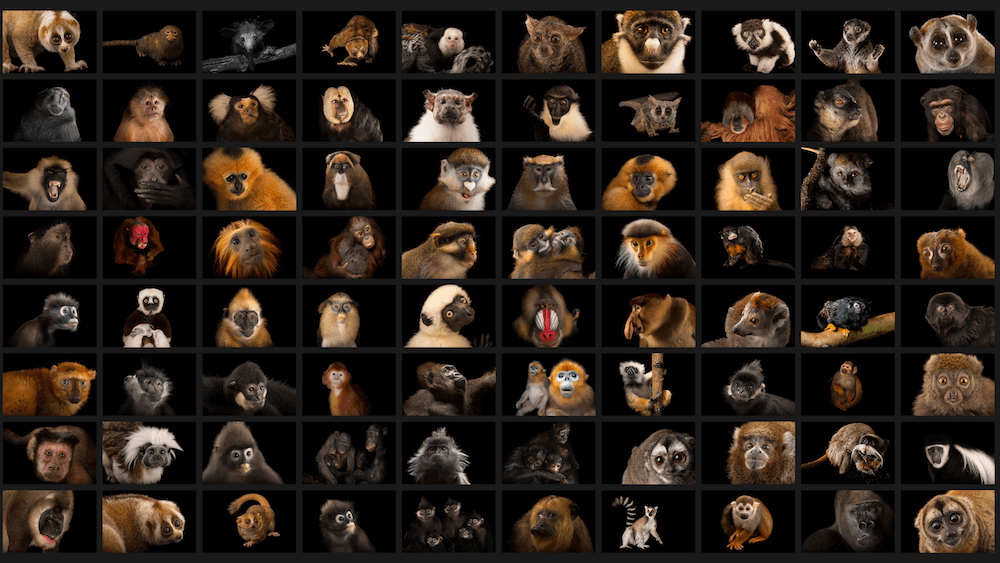 So who's this guy?
Joel Sartore is an award-winning nature photographer known for his extensive work with National Geographic. He's published 37 stories for the magazine. He's also the founder of the Photo Ark and is in the 11th year of what he believes will be a 25-year documentary project. He's also pretty funny, even while being attacked by large rare birds.
What's the Photo Ark exactly?
The Photo Ark is a cache of studio portraits of endangered species. As of today it includes 6,531 species and nearly 24,000 photographs.
---
By looking animals directly in the eye I hope that my photos reach people on an emotional level," Sartore said in the series. "Because you won't save what you don't love."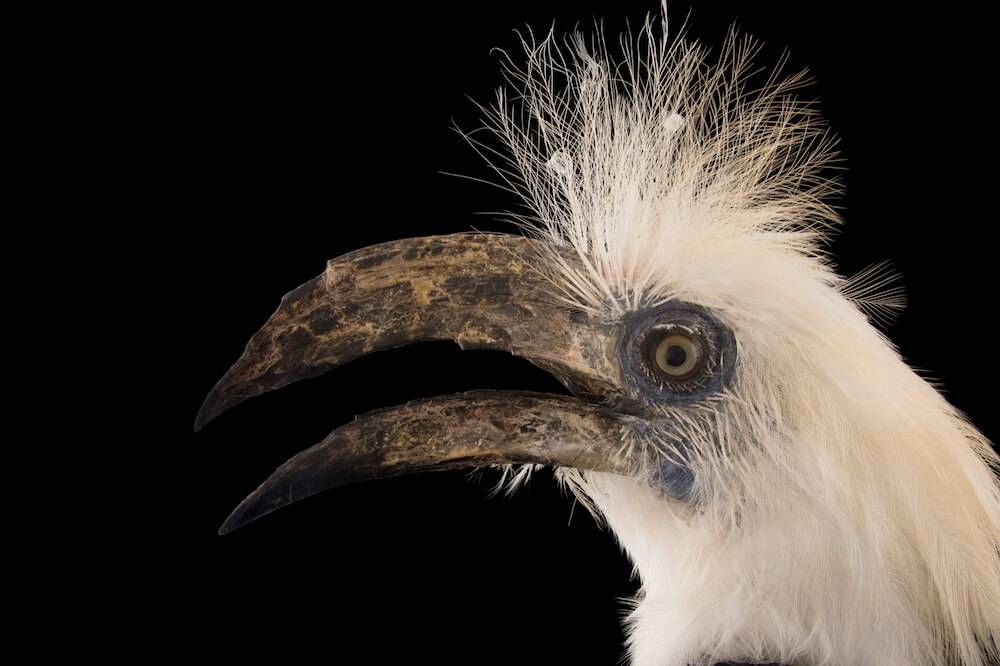 How did this project get started?
Usually a roaming photographer, Sartore was grounded at his home in Nebraska 11 years ago when his wife was diagnosed with breast cancer. He began photographing the animals at the zoo around his home, starting with the Naked Mole Rat. The blind, bucktoothed rodent isn't exactly a looker, but it may hold the secret to curing cancer. Scientists have found it to be immune to various forms of the disease. The Naked Mole Rat stands as an example of why preserving biodiversity is important (even though it's not so cute and cuddly).
What are a bunch of photos going to do?
Seeing animals, connecting with them and being made aware of their stories can help create actual change. Sartore points to his images of parrots and koalas published in National Geographic as examples. In both cases the pictures he produced helped influence governments to start protecting the species.
What's so special about Madagascar?
Scientists are discovering new species on the island all the time, but Madagascar is also losing its biodiversity at an alarming rate due to deforestation. As the trees come down, so do the homes of birds, lemurs and other tree-dwelling creatures. And when the forests are burned off to make more room for crop fields, the species on the ground are pushed out as well. Remember Zoboomafoo? That friendly lemur and his cousins now have a fraction of their original land to roam, and 91 percent of the species is threatened.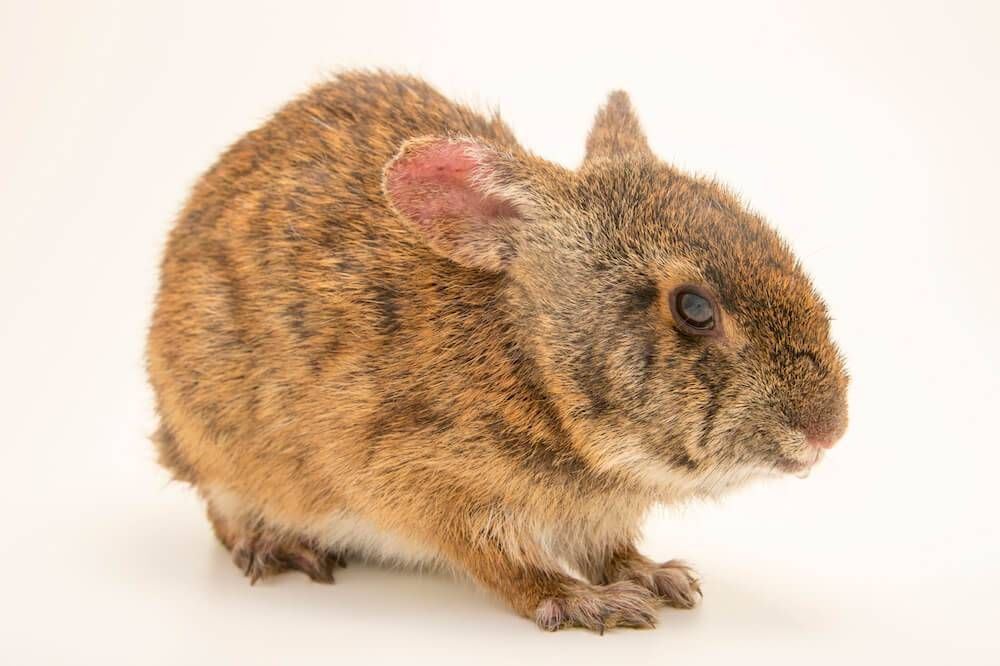 What's going on in Florida?
Some endangered species aren't quite what you'd expect. People are often complaining about too many deer on the roads or rabbits feasting in their gardens, but in the Florida Keys, key species (no pun intended) of both are threatened. The tiny Lower Keys marsh rabbit is losing its home to rising sea levels and shrinking habitat. Friendly Key deer are used to people and have to cross busy roads and neighborhoods to eat and drink. The result, unfortunately, is roadkill.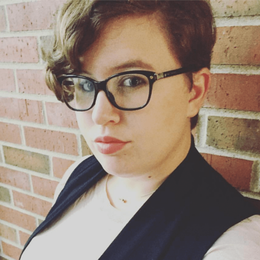 Christine Jackson
 is a Missouri-based writer and editor who loves the arts but never seems to write about them. Her holy trinity includes the St. Louis Blues, David Bowie and whoever invented iced coffee. You can find her on Twitter sharing snarky quote tweets @cjax1694.