How Multiplayer Games Keep Us Connected
There's an average of two gamers per U.S. household. And lots of them are creating and maintaining relationships all over the world through games.
by
Ben Rueter
Just like most couples, Elisabeth Gee and her husband have a special place they visit together that's meaningful to them.
It's Azeroth, the fictional world where the computer game World of Warcraft takes place.
Gee, an Arizona State University professor and co-author of "Families at Play: Connecting and Learning Through Video Games," and her husband used to play the game together. But playing World of Warcraft was more to their relationship than just a hobby. They also used the platform to deepen their relationship.
The game allowed them to bond by taking on challenges and talking without having to be physically together. Even though her husband, who plays a healer in the game, sometimes wished he was on the front lines of battle.
"It frustrated him to no end," she said, laughing about how she attacked enemies while he helped heal her.
Gee's experience is not uncommon. Catching up while playing multiplayer games with friends and family has, in many ways, replaced phone conversation.
A 2018 survey by the Entertainment Software Association found an average of two gamers per household. Those gamers reported they play with friends 42 percent of the time, and with family 19 percent of the time.
Let's get together
Video games have always been a way to connect with people — whether it was gathering around an arcade cabinet to watch friends fight in Street Fighter II or planting yourself on a couch with siblings as everyone races to the finish line in Mario Kart.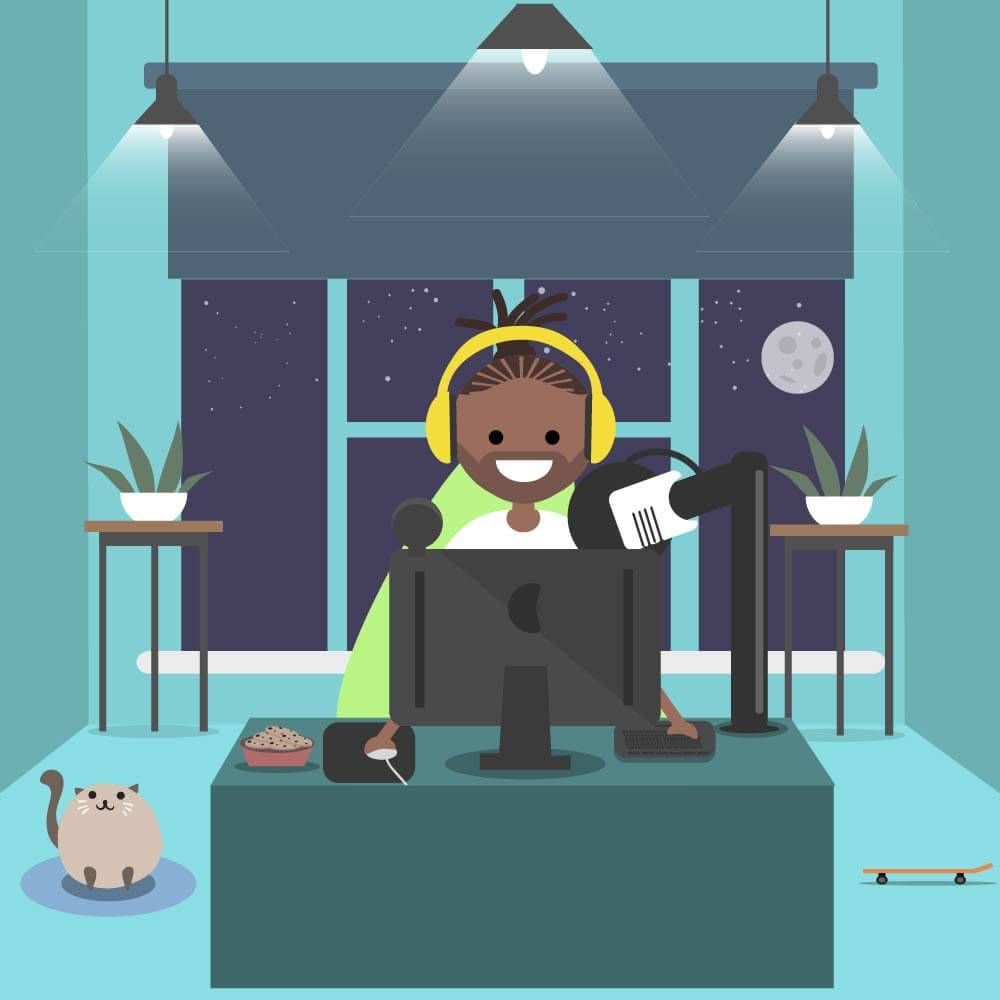 Today, because of multiplayer games, gamers don't need to be in the same room to spend time together.
"Those can be incredible ways to bring people together," Gee said.
Gee has been studying video game communities since 2007 as the associate director at the Center for Games & Impact at ASU.
She has spoken with a number of families that use gaming to say connected through her work with Sinem Siyahhan, the founding director of Play2Connect, a group that aims to promote communication and wellbeing through video games.
One such pair of brothers stayed in touch via matches of Halo.
The brothers lived in different states, she said. Eventually, they both got married and brought their partners into Halo matches. Then came kids, and now everyone joins in.
Gee said she loves this story: Halo was a way for the brothers to keep tabs on one another, but it grew into a social hub for their partners and then their children to all hang out together.
"It probably would have been harder to plan a weekly phone call where (they) talked," she said.
The sweet side of competition
A study of more than 360 adults co-authored by Laramie Taylor, an associate professor and chair of the Department of Communication at the University of California, Davis, found that families that played video games together also reported more solidarity
Even families that were naturally tight-knit found "an increase in closeness."
"Playing video games together facilitate a closeness, intimacy and satisfaction," he said.
Video games offer a level playing field for a family, Taylor said. He describes them as a "great equalizer."
"There's not many domains where a parent and a child can be competitive against each other," he said, and competition is one powerful way to develop intimacy between people.
Making connecting easier
Andrew Fishman is a Chicago social worker who provides individual and family therapy for people ages 12 to 24 at JCFS Chicago's Response for Teens.
He said video games are a great way for teens to meet new friends and stay in touch with old ones. According to a Pew Research Center study, 72 percent of teens play some sort of video game.
"It gives them a common language to communicate with each other," Fishman said.
Fishman also works at SociAbility Chicago, where he provides therapy to people with autism spectrum disorders and people who have difficulty in social situations.
He's been developing a group called Level Up: A Group For Gamers, which aims to bring teens together through multiplayer games.
Kids who have a difficult time socializing can bond with others through a common interest like video games, Fishman said. Games remove the pressure of conversation and allow them to focus on a shared task, such as playing rounds of the Jackbox Party Pack. It keeps them connected.
"What's the difference between (playing video games) and talking over the phone?" Fishman said.
Do you play multiplayer games with friends and family? If so, which games? Tell us in the comments.